Rhapsody of Realities: #ROPC2019 LIVE UPDATES... WHAT'S YOUR on KingsChat Web
#ROPC2019 LIVE UPDATES... WHAT'S YOUR CALENDAR FOR NEXT YEAR? Take out your paper and pen or your device and start writing down how you will participate in all the platforms of Rhapsody of Realities! 1.       BECOME A REON AMBASSADOR 2.       BECOME A RHAPSODY AMBASSADOR 3.       BECOME A TRANSLATOR 4.       EXECUTE REACHOUT CAMPAIGN IN YOUR LOCALITY There's so much you can do with Rhapsody of Realities! START NOW! Visit: www.rhapsodyofrealities.org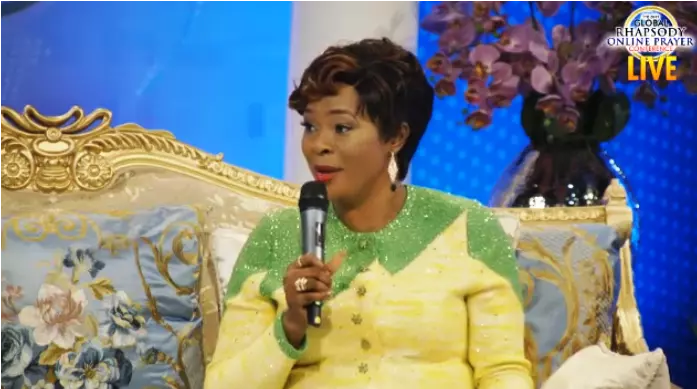 Maxwell King: God's Arrow!
commented:
1. reoninternational.org 2. ambassador.rhapsodyofrealities.org 3. Rhapsodyofrealities.org 4. reachoutcampaigns.org
Sister Xenia Wedekind
commented:
I am TNI Translator. I translate many diffrent Material from Pastor Chris Oyakhilome
UK ZONE 2 IPPC IN MY ZONE 2019 #HappeningNow (Day 3 #Highlights) Recognising and celebrating shining stars and champions at the Awards segment of the IPPC in UK Zone 2 Standing ovation to our Top 3 Patnering UK Zone 2 Church Groups in 2019: 👏👏👏👏👏👏👏👏👏👏👏 #1. LW Central Group #2. LW Essex Group #3. LW Northampton Group Watch out for more... #IPPCInMyZone2019 #IPPCInUKZone2 #UKZone2
Had a wonderful time at the Most Highly Esteemed Regional Pastor and Sec Gen Pst Kay Adesina's birthday celebrations #PK2211
#ippcinyourcity2019 #cecolumbus #cecincinati #weloveyoupastormikewiggle
GMC 2019 LIVE UPDATE - ISM MINISTERS IN IRELAND PARTICIPATING LIVE AT THE ON-GOING 2019 ISM GLOBAL MINISTERS' CLASSROOM WITH PASTOR CHRIS! Stay tuned on this page for more updates! #GMC2019 #PastorChris #ISM
I am permanently provoked! I will partner more than ever before this 2020 ministry year!! #ZPPC #CEARLINGTON #TXZONE2 #welovepastormikewiggle
Land for sale: Size: 671.878 square meters. Title: Global C of O and Governor's consent. Asking price.#13m Location: GoodNess Estate, Ogombo (close to Lagos biz school) Ajah Lagos state. Please chat me up for more details. Direct seller.
Abundance of grace has been released! I catch it with everything that is within me. IPPC IN MY CITY #ceArlington #cetxzone2 # we you love you Pst. Mike Wiggle