CE Lagos Zone 5: 🗣️🗣️Divine Health Confessions – 14th on KingsChat Web
🗣️🗣️Divine Health Confessions – 14th October, 2020🗣️🗣️ Important! Click 👉 enterthehealingschool.org/imagazine/CELZ5 to Spread Faith with The Healing School (October) Magazine and get others to do so too. Click 👉 https://bit.ly/Z5RORapp to download and share the ROR 3.0 app with all contacts. God bless you! #HealingtotheNations #MonthofProclamation #2020YearofPerfection #CELZ5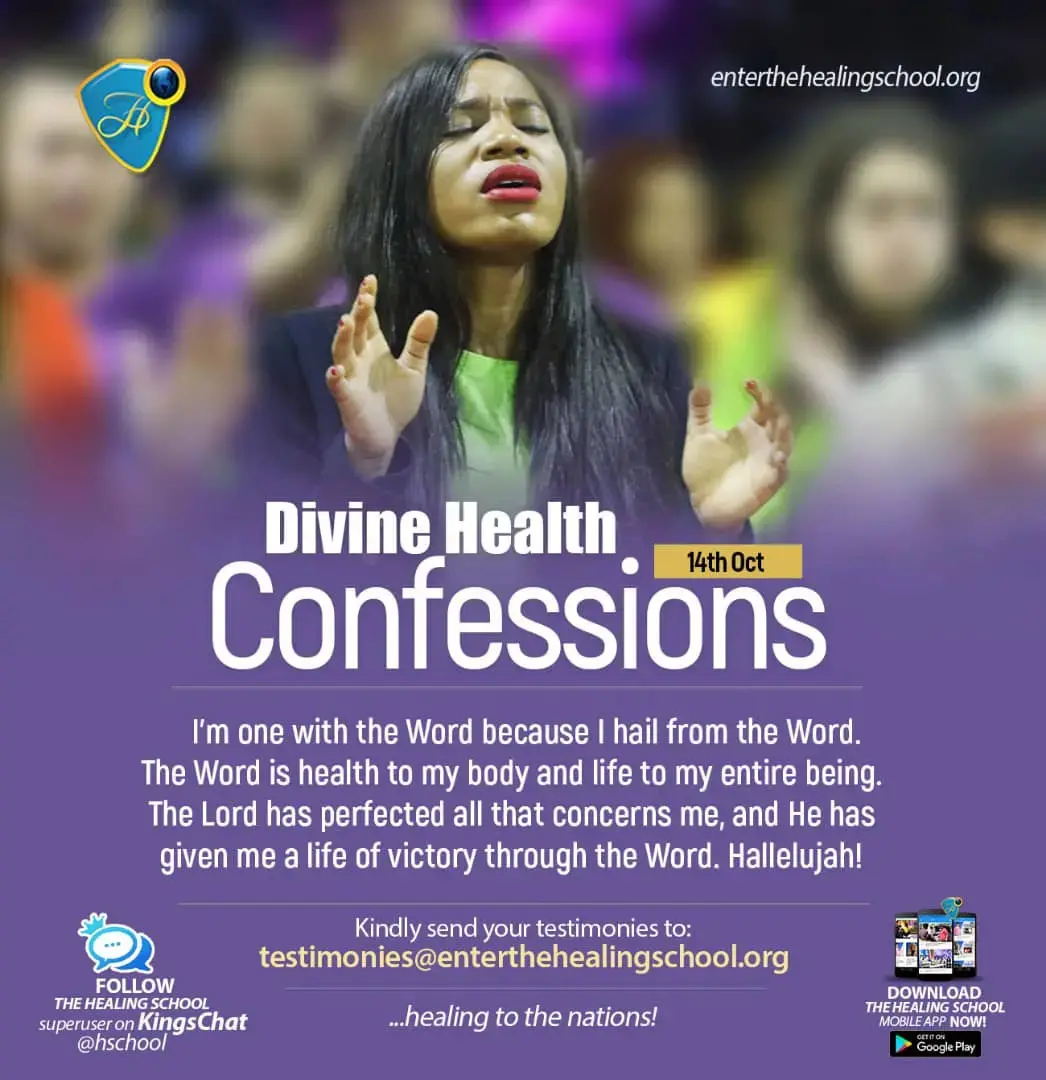 MJL ROR PARAPHRASED #145 TITLE: HIS NAME HAS ALL POWER 14 OCTOBER 2020 Download the Rhapsody of Realities App by clicking on the following link: https://play.google.com/store/apps/details?id=com.rhapsodyreader Happy watching 😁 #MJL #themajesticlifeshow #themajesticlife #cesazone4
THE BIBLE CONTAINS EVERYTHING NEEDED FOR A MEANINGFUL LIFE! No one should be denied access to a Bible. #thebiblematters #takeastandforthebible #biblecelebration #internationaldayofthebible2020 #rhapsodybible
#wordfest2 #watchonpcdltv #wordatwork #wez4#germany
Happy birthday esteemed deaconess ma. Your passion and dedication to the Gospel of our Lord Jesus Christ is so inspiring, thank you so much ma for all that you do for the Gospel. Congratulations on your new level, it's a glorious new beginning for you ma. I love you so dearly ma.
THE BIBLE CONTAINS EVERYTHING NEEDED FOR A MEANINGFUL LIFE! No one should be denied access to a Bible. #thebiblematters #takeastandforthebible #biblecelebration #internationaldayofthebible2020 #rhapsodybible
Happy birthday, Pastor Murphy Ambrose. Pastor Christ Embassy Sokoto Group. Thank you so much for heeding to the call of the Spirit. You are a huge blessing to my family and the whole body of Christ. I love you sir!
🗣️🗣️Divine Health Confessions – 14th October, 2020🗣️🗣️ Important! Click 👉 enterthehealingschool.org/imagazine/CELZ5 to Spread Faith with The Healing School (October) Magazine and get others to do so too. Click 👉 https://bit.ly/Z5RORapp to download and share the ROR 3.0 app with all contacts. God bless you! #HealingtotheNations #MonthofProclamation #2020YearofPerfection #CELekki #CELZ5
THE BIBLE HAS BROUGHT SO MUCH MEANINGS TO MY LIFE AND I AM GRATEFUL #thebiblematters #takeastandforthebible #biblecelebration #internationaldayofthebible2020 #rhapsodybible