HBD to our esteemed Dcn Samson Increase! You are a blessing & gift to us in Texas Zone 2 & the LoveWorld nation. Thank u for all you do. Limitless opportunities,promotion, the supernatural remain your birthright. We love u so dearly. As your days, so shall your strength be. 🎂🎂🙏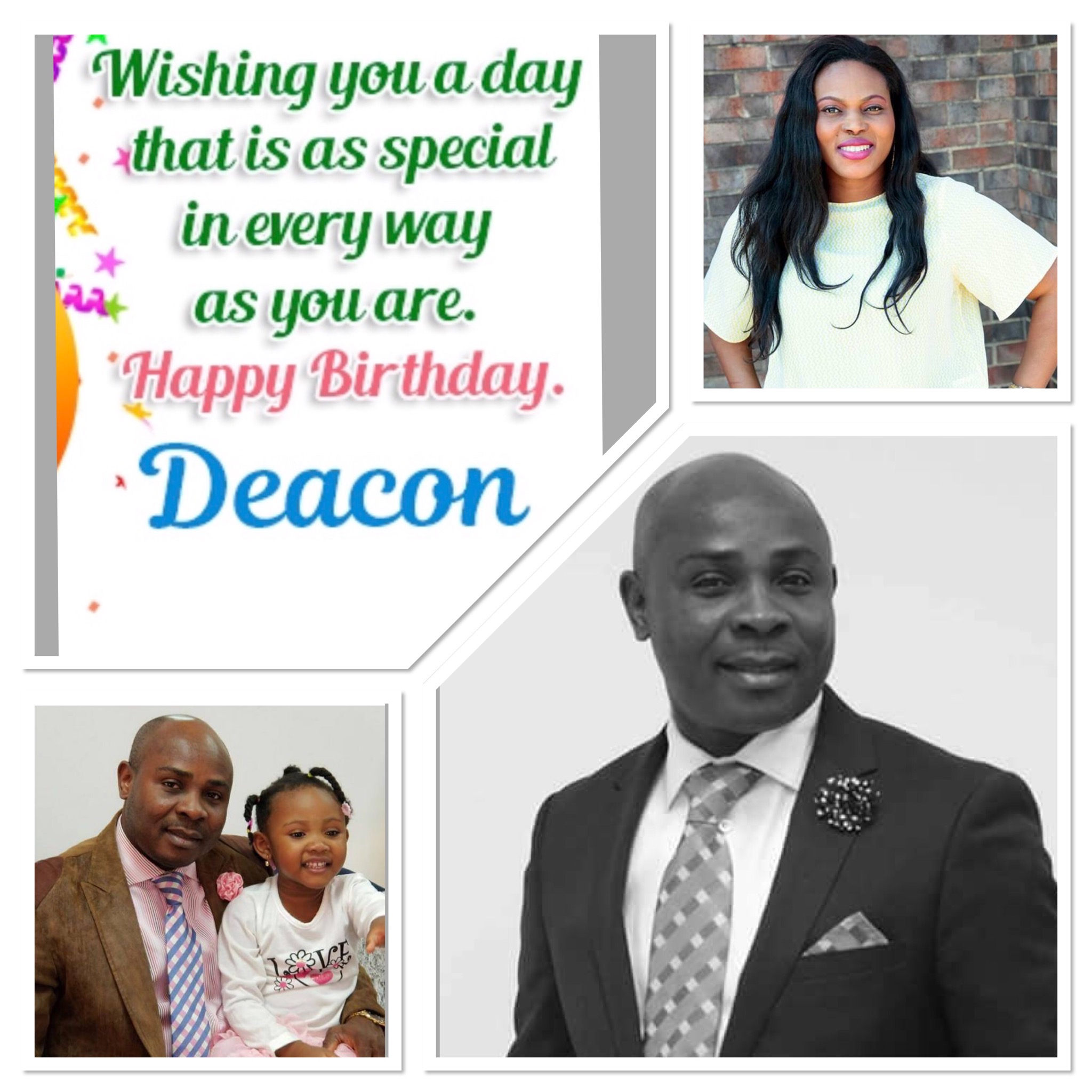 Pastor Karen
commented:
Happy Birthday Deacon. Keep winning!
Pastor Oge
commented:
I celebrate you dear deacon ...
29th partnering Zone with Loveworld Networks Awards. Thank you Highly Esteemed Pastor Adewale Nwankpele and Partners of Christ Embasy Europe Virtual Zone 3 for your exceptional contributions to Loveworld TV in 2018. We appreciate you!!!
Still celebrating Esteemed Bro Kenny Thank you sir for taking care of the staff members and for your involvement in the teens church. Thank you sir for financial consistency & commitment. It will only be from glory to glory.
💝💝 SPECIAL BIRTHDAY GREETINGS 💝💝 TODAY WE CELEBRATE THE GRACE AND PASSION FOR THE WORK OF MINISTRY IN AN EXTRAORDINARY PERSONALITY - PASTOR EMMANUEL IGWOKU HAPPY BIRTHDAY!!! WE LOVE YOU SO DEARLY!!! FROM ALL OF US IN WARRI MINISTRY CENTRE #Warriministrycentre
IPPC IN MY CITY @ CE PORT HARCOURT ZONE 1 Day 1 left the delegates exhilarated, inspired and expectant for more. In a bit, the first session of day 2 would begin. Stay connected. #cephzone1 #TheHappyChurch #IPPC2018 #cephzone1ippc
https://www.kingsch.at/p/NGpEZnR
Episode 8 .... 23rd November 2018 Warm Greetings to you. Its a great day to be alive. Please enjoy this....and take action!! #TLB #AUXANOWITHPASTOROBI