Pastor Deola: Happy Birthday dear Brother Paul. on KingsChat Web
Happy Birthday dear Brother Paul. Thank you for your commitment to the Healing School and all your remarkable exploits. May your light continually shine evidently for the world to see. God bless you.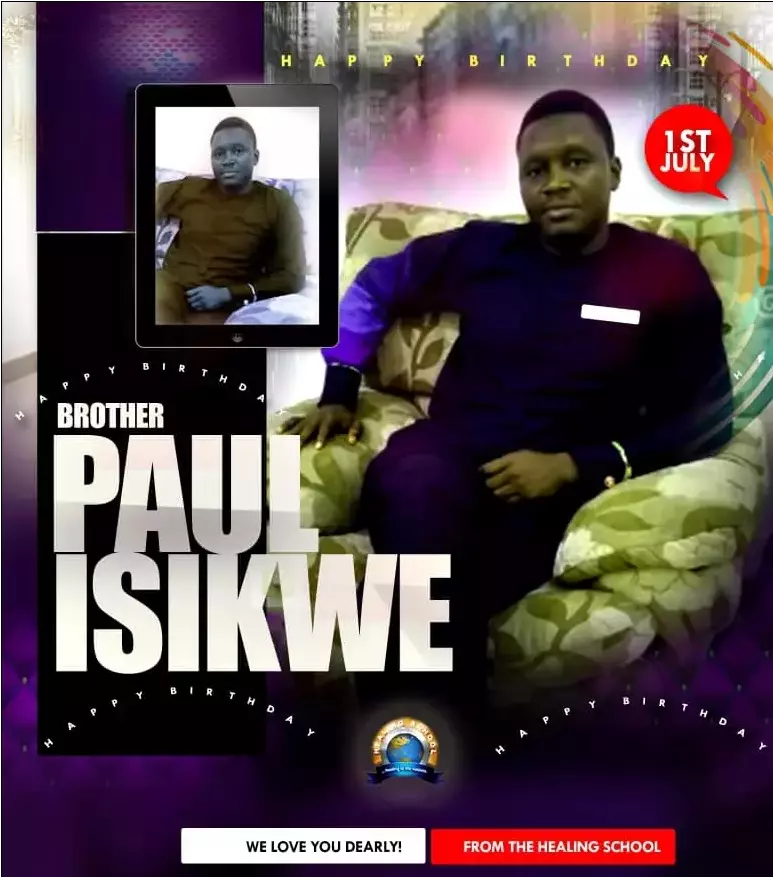 #ROCAN2019 #CECANADA #CEOTTAWA
Still Celebrating dear Pastor Omoh Alabi. You are calm, humble, grateful and graceful, exuding brilliance and excellence in all that you do. Thank you for many years of steadfast commitment to the ministry and coloring dreams all around the world. I love you!
Who is a Revolutionary? Visionaries! Radical activists for the gospel! Totally sold out and resolute! Are you a REVOLUTIONARY? For more info please call +2348123445783,+2348123445790 Or send an email to ltmpartnership@loveworld360.com #therevolution#middleeastrevolution
Happy Birthday Pastor Uche Onubogu Sir. Thank you for your love towards the indigent Children. God has increased you on every side. Thanking you always because every child is your child We love you Sir!
Who is a Revolutionary? Visionaries! Radical activists for the gospel! Totally sold out and resolute! Are you a REVOLUTIONARY? For more info please call +2348123445783,+2348123445790 Or send an email to ltmpartnership@loveworld360.com #therevolution#middleeastrevolution
Hallelujah! Get Ready!!! #cephzone2
Happy Birthday Governor Uche. We love and appreciate you dearly, ma! #usarg1z2
#rocan2019 #cecanada #ceottawa