Robert Emeka: God is not moved by on KingsChat Web
God is not moved by your cry and plight; He is moved by your faith.#megateensconference #celz1rocks #mtc2019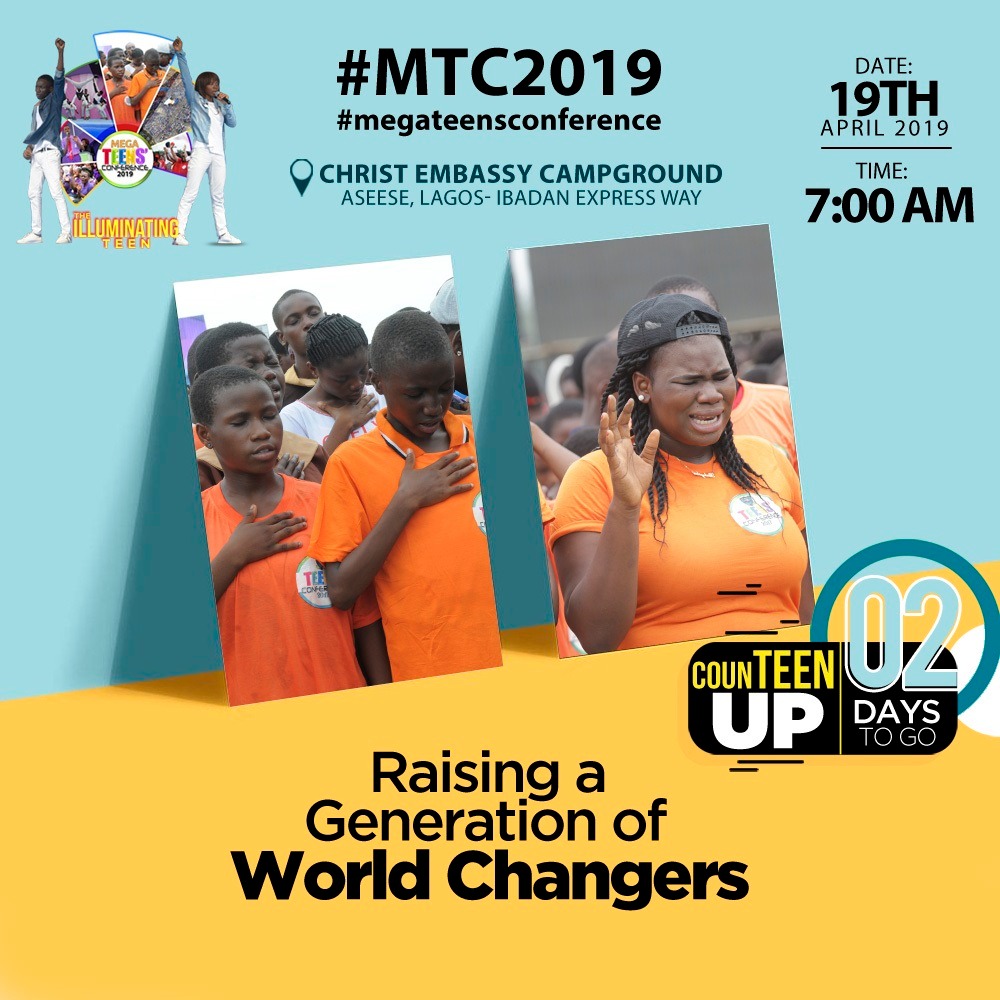 Feel and experience the affection of the Father this Easter #thesaviormovie showing in cinemas from 19th April.
http://prayer.rhapsodyofrealities.org/
We are a Kingdom of talkers...your life will go where your tongue goes..#ceketu #megateensconference #celz1rocks #mtc2019
#TGOHP #CECANADA #CEOTTAWA Just 2 DAYS TO go ooooo
Watch #thesaviormovie in cinemas in your city this Easter from 19th April.
The Holy Spirit helps us to pray in the direction of God's perfect will for our lives. #royalties#cebw#teevoeveryday#TeensCan.
#RORRUK2019 #cemitcham #ceukzone3