The Healing School : IT'S 3 HOURS TO GO! on KingsChat Web
IT'S 3 HOURS TO GO! HEALING STREAMS FESTIVAL OF MIRACLES💯 Participate Live on: www.healingstreams.tv Are you ready? Have you invited someone? It's 3 hours to the Day 7 of our special 10 days Healing Streams Festival of Miracles on Healing Streams Testimonies Live. Tell someone now to participate with you in the live broadcast by 4pm (GMT+1) on www.healingstreams.tv, all Loveworld Networks and on the Healing School mobile app. See you there! #healingstreams #healingstreamstv #festivalofmiracles #healingtothenations #livehealingserviceswithpastorchris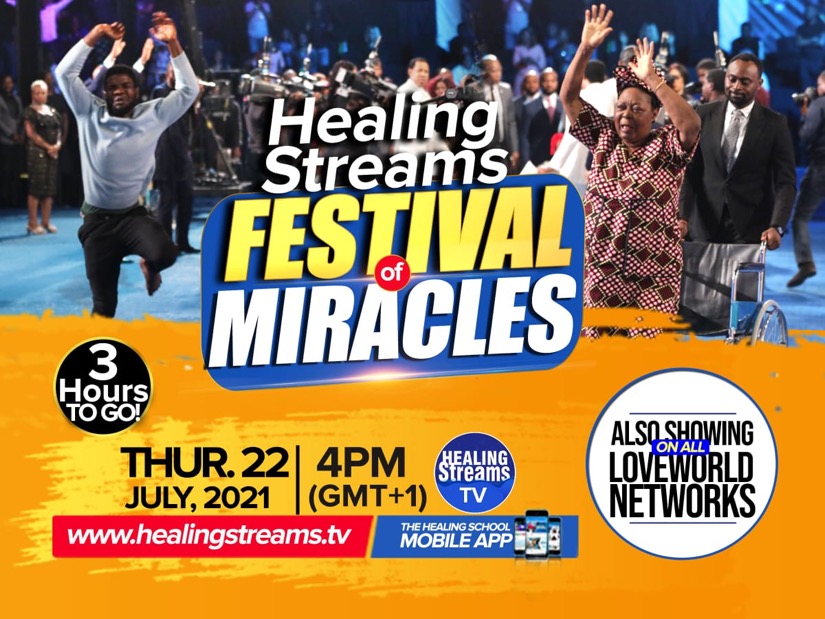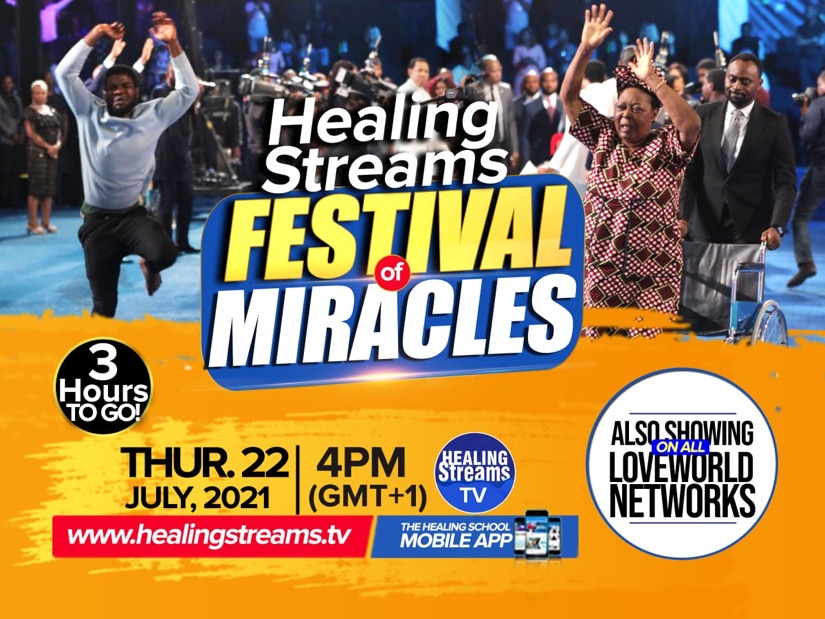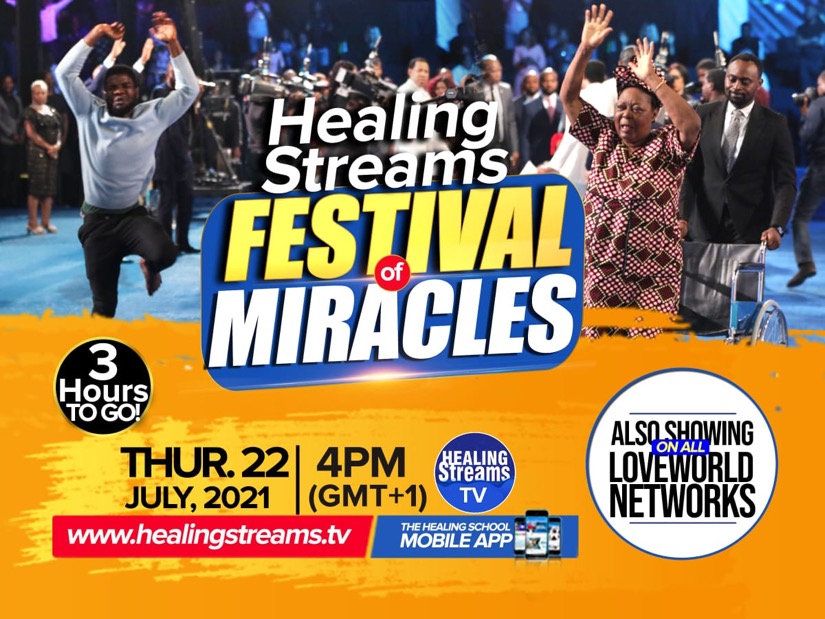 LOVEWORLD NETWORKS PRAYER CONFERENCE: Creating the world we want through prayer. Enabling the kind of content we want on TV #lwnetworksprayerconf #loveworldnetworks #lwsat #prayingnow
Another opportunity to effect changes!!!
🥳🥳FEW HOURS TO GO🥳🥳 It's The Christ Embassy Abuja Zone Teens and Youth Ministry 🔥🔥🔥 'Fire in Your Bones' Camp Meeting with Our Highly Esteemed Zonal Pastor Dipo Fisho. It's going to be a time of great impartation and Joy In the Holy Ghost. #FIYB #lwteensministry #ceaz #abujazone #graceliveshere
What an awesome time of fellowship we had with the word at the LSDC Day 7 today. Thank you to our beloved Man of God and the LSDC team. #lsdcday7 #westerneuroperegion #monthofjoy
#lwnetworksprayerconf #loveworldnetworks #lwsat #prayingnow
I wouldn't have lasted if I wasnt prayerful. Pray! Don't play! #LWNPC #loveworldnetworksprayerconfrence #LWNPClwsat #lwsat #blwsazonec
Celebrating Grace and perfection. Happy birthday ma. Thank you for loving God and for all that you do in ministry.
Happy birthday Dear @samouilpat10381 @samouilpat53185 Oh what a huge Blessing you are to Us. Thank you for your effort that has brought so much results and growth to our Team. You love the Lord so much and it's obvious. Your Path is full of Light! Enjoy Your Season of JOY!