Str Amanda Revelation : #RCO712 Happy birthday Dad,My Father,Mentor on KingsChat Web
#RCO712 Happy birthday Dad,My Father,Mentor and Coach...thank you so much Rev Sir for the word that you have been giving me I truly appreciate you and I love you so much Sir... Rev Dr Chris Oyakhilome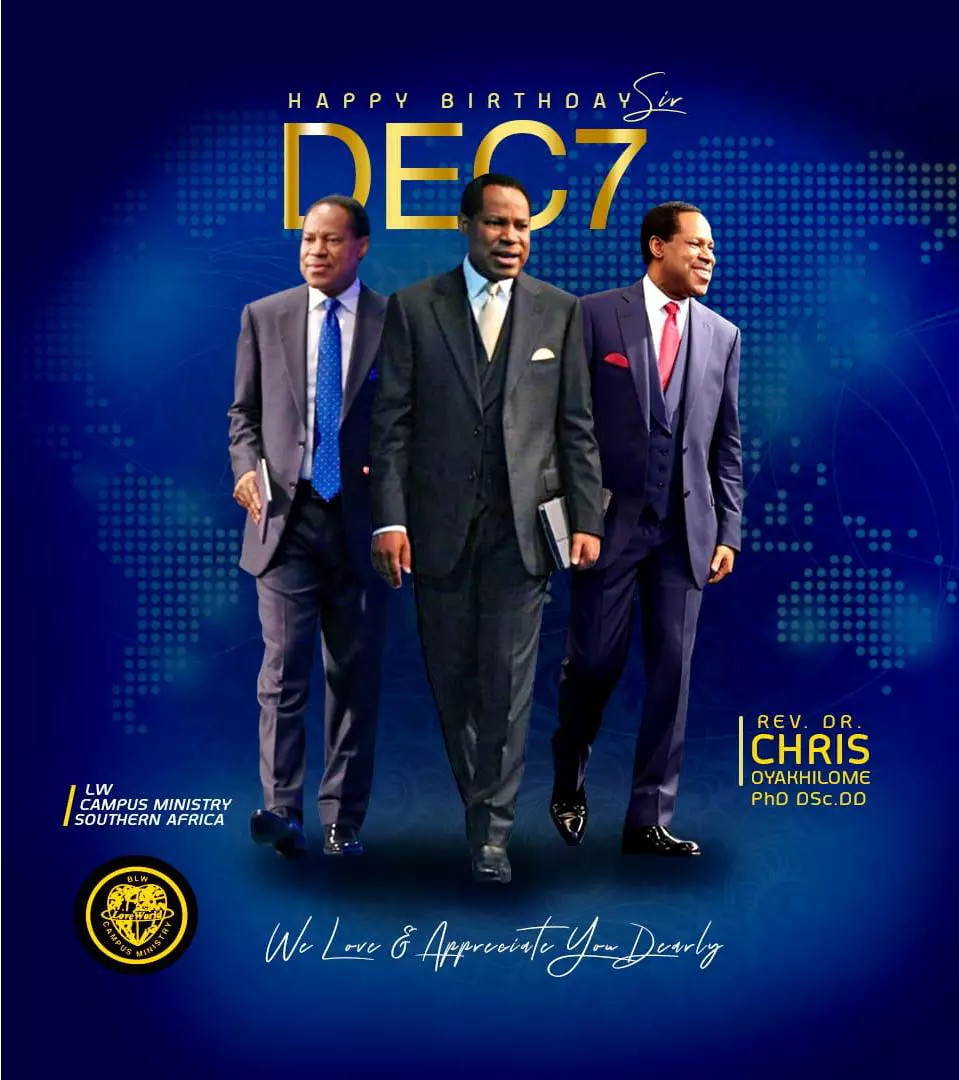 I salute you sir. Happy birthday General
Happy birthday to the best daddy in the whole world.
#BLWDayofService In honour of our dear man of God , #CEOYIBI embarked on Clean up exercise at the oyibi police station. Happy birthday pastor sir. We love you dearly. Thank you for your investment of God's word in our lives. #CEADENTA #Dec7 #ewcaz5 #offer7
Wow what a great way of honouring our Man of God. Happy Birthday Sir. #IDS2019 #Dec7 #SouthernAfricaZone3 #CEZambiagroup #CECitymarket
Hearty cheers to the Man of God..
LOVEWORLD INTERNATIONAL DAY OF SERVICE IN PROGRESS CE Jakpa visited Ekpan Police Station for intensive cleaning, also distributed PCDL Vouchers &Rhapsody of Realities in commemoration of Our dear Man Rev. Dr. Chris Oyakhilome DSc DD. #LWdayofservice #december7 #WMC
Celebrating a Father like none other. #dec7 #ewcaz3 #uganda
Members of Christ Embassy Ikirun (Osogbo Group) participating in the International Day of Service in commemoration of the birthday of our Man of God and the President of LOVEWORLD nation, Reverend Chris Oyakhilome Dsc. DD. #IDS #OFFER7 #CEOSOGBO #SWZ2 #SWREG
Happy glorious birthday Highly esteemed Pastor Sire. We love so dearly. CE Cologne Germany #Happybirthday #CECOLOGNE #EUVZ4 #Germany #Offer7