Nandipha Zelda: #Ipreparewithdgospel on Day 11 of on KingsChat Web
#Ipreparewithdgospel on Day 11 of #pcdlworddrive - Cultivating the Spirit of Prayer ¶ You prevail with God first and you will prevail with men. ¶ You invite the spirit of Prayer by desire #blwcampusministryrocks #a30daystudyonpcdl #watchonpcdl #blwsazonec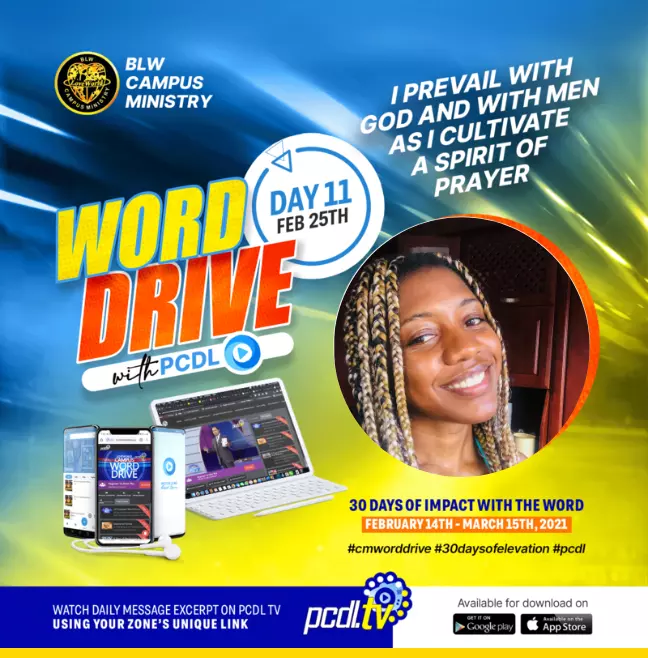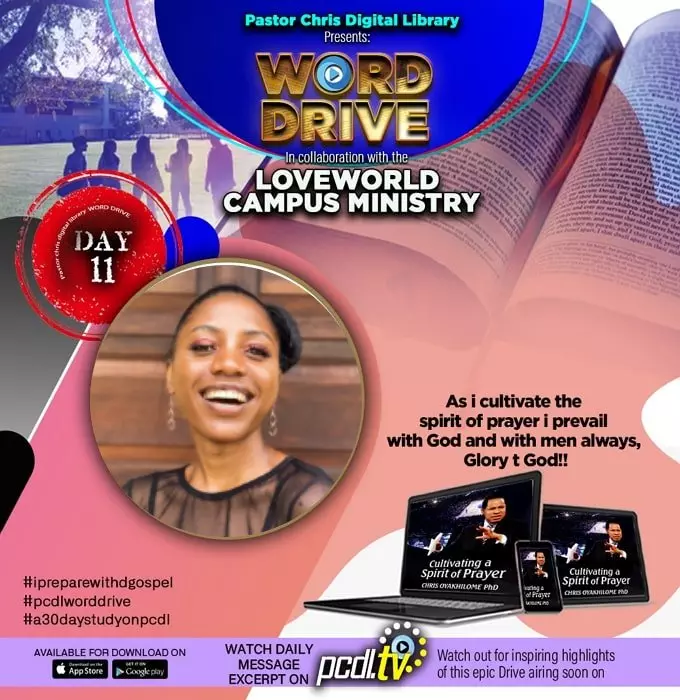 Stephanie Morgan
commented:
Join our Hxf Crypto currency tradeing plantform... it's really lucrative way of earning consistent income weekly with just little investment and it doesn't require any experience, just step by step instructions..It's an investment where you invest on bitcoins and the sum of bitcoins you invest in, will been process and doubled in a multiple in 7 days trade and then invested in the same account that you invested in again and again, you can invest with credible Asset traders and earn returns of ... $300 to earn $3,000, $400 to earn $4,000, $500 to earn $5,000, $600 to earn $6,000, $700 to earn $7000, $800 to earn $8,000, $900 to earn $9,000 $1000 to earn $10,000.All in 7days trade and 10% will be my commission and no extra payment before withdrawal .. Dm me+13202072231
#PEU33 #TheHavenZoneE4 #AsOneMan
The word of God always puts me on top gear. Cultivating the spirit of prayer enough ignition for exploits. #worddrive #pcdlworddrive #a30daystudystudyonpcdl #blwghanazonea #campusministryrocks
Cellebrating excellence #PEU33 #ThehavenzoneE4 #Asoneman
A DAY AND SOME HOURS TILL GRACEFUL LOVE ⏰⏰ Register Here: https://cebramptonwest.breezechms.com/form/Gracefullove #teenscan #royalties #Gracefullove #cecanada #cebramptonwest
Luke 14:11 KJV For whosoever exalteth himself shall be abased; and he that humbleth himself shall be exalted.
Celebrating Our Dear Gov Judith Mokwena Of The Haven Zone E2. Happy Birthday!! We love and appreciate you. From all of us in The Haven Nation. #HavenZoneE2 #TheHavenNation
https://www.lifesitenews.com/news/breaking-israeli-govt-to-share-names-personal-info-of-anyone-who-refuses-covid-vaccine Please pray to stop that...