East Africa VZ 3: Happy Birthday to our Pst on KingsChat Web
Happy Birthday to our Pst Harriet Agape. Thank you for your commitment and dedication to the gospel of our Lord Jesus Christ. Thank you for running with the vision of our great Loveworld Nation. Thank you for all that you do in ministry. Today we celebrate you and thank you for all that you for our zonal Pastor and for the zone. Happy Birthday and God bless you richly.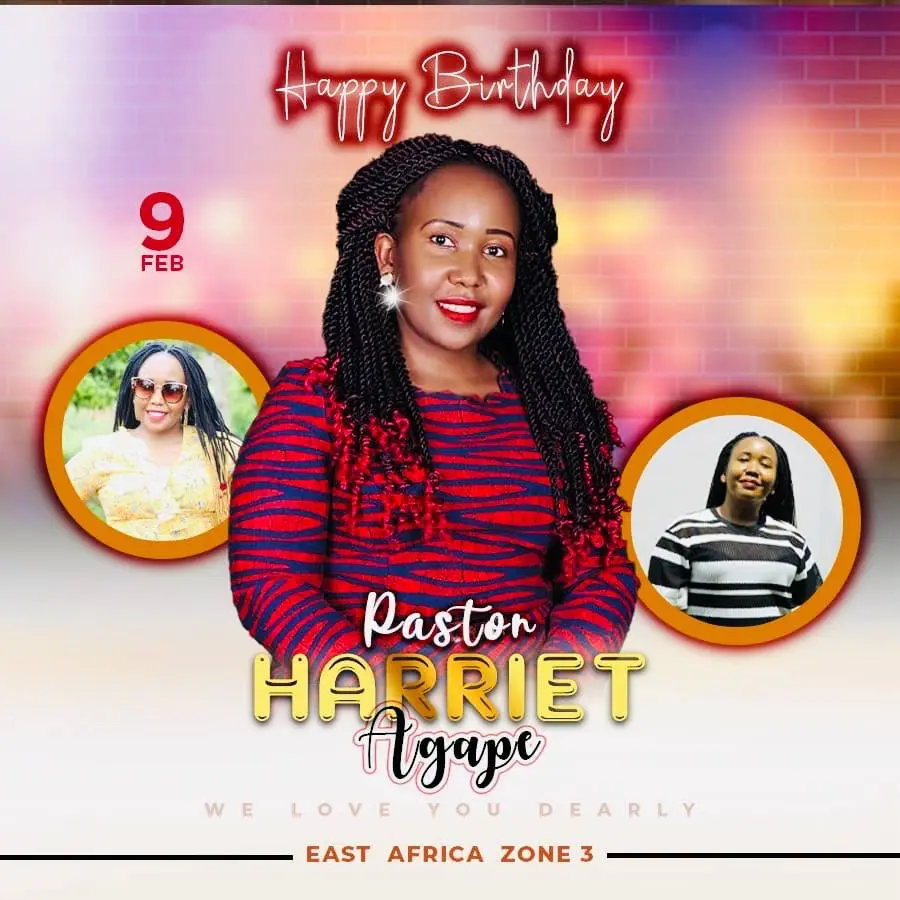 Happy Birthday Esteemed Pastor Lorraine! @pastormpho Thank you ma for being a tremendous blessing.. it's always a time of laughter with you I love you ma!
Resist the devil he will flee away
WELCOME TO GRACE!!!🌟🌟🌟 #revangtv
HAPPY BIRTHDAY DEAREST PST TAMUNOSAKI BOYWHYTE @pastorsaki . Thank you for been such a great blessing to the world. We love you..
🎉CELEBRATING OUR TOP PARTNERING ZONE IN JANUARY 2021🎉 We deeply appreciate the Esteemed Pastor Mary Owase, Pastors and Partner of Christ Embassy Mid-West Zone for your outstanding partnership with the InnerCity Mission in January 2021. May God bless you and multiply your seeds sown... 🙏 #EndChildPovertyNow #EveryChildIsYourChild
Happy Happy Birthday to our Esteemed Group Pastor!!! Thank you sir for your guidance and leadership, we celebrate your passion for the gospel and we love you🥰🥰🥰 #UKZone2 #Northamptongroup #LWWellingborough
SATURATING THE AIRWAVES WITH THE GOSPEL In commemoration of this year's World Radio Day, Ambassador Prakash took advantage of the airwaves to reach more young people in his city. He visited Goodnews F.M in Kathmandu, Nepal, a thriving radio station with a potential coverage of 1.2 million. He shared the word of God with his listeners, emphasizing the efficacy of God's infallible Word which should be their only approved manual for living. His audience were blessed by the message and several who hadn't received Christ embraced salvation during the altar call. Heaven is indeed celebrating now! Praise God! Join the campaign, visit a radio station today to share the Gospel! For more inspiring report, kindly visit www.globalyouthleadersforum.org #GYLF #GYLFNepal
HAPPY BIRTHDAY PASTOR HARRIET AGAPE. DO ENJOY YOUR DAY AND GOD BLESS YOU.
Happy birthday sir. Thank you so much sir for your labour of Love and thank you for your undiluted commitment to the gospel. We love you sir. #celebratingPastorBosco #PB0902 #LWNorthampton #UKZone2