The Haven Nation: Happy Wedding Anniversary To Our on KingsChat Web
Happy Wedding Anniversary To Our Dear Gov; Pst Ali And Sis Freda Obruche Of The Haven Zone C . Congratulations!! We love and appreciate you From all of us in The Haven Nation. #HavenZoneC #TheHavenNation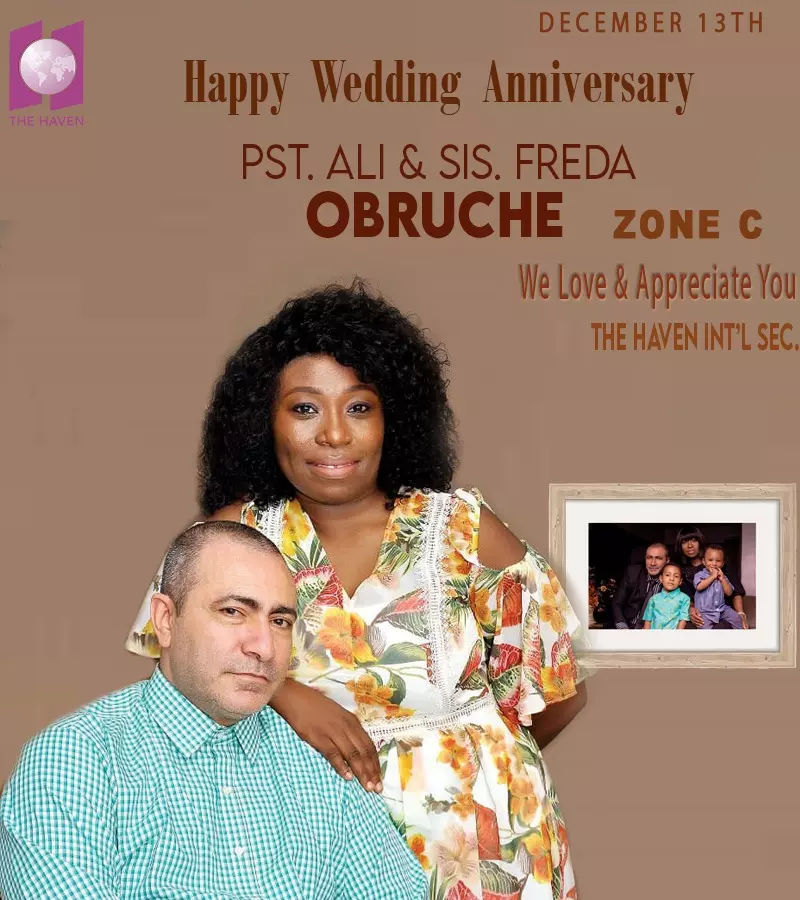 Jason Godwin
commented:
PROMO PROMO PROMO Crypto forex trading... I have a business proposition for you.Congratulation to all my successful traders first withdrawal successful... Why waiting for salary, investment is better than salary... You can invest your Bitcoins your self, Fast and trusted platform. Easy withdrawal 💲$300 to get $3,000+ 5days. 💲$400 to get $4,000+ 5days. 💲$500 to get $5,000+ 5days. 💲$600 to get $6,000+ 5days. 💲$800 to get $8,000+ 5days. 💲$1000 to get $10,000+ on 5 working days. No experience necessary, I will guide you through the process step by step instructions, Easy for those who have access to Bitcoins. 👇👇👇👇👇👇👇👇 DM on WhatsAp.. +12402307483 for more information.
Happy birthday Pastor Ma. Indefatigable Pastor Ma. With you I know all things are possible. I celebrate God's strength,joy, wisdom,love,grace, abundance,and abilities in you. I love you ma'am.
*Greetings Esteemed Pastors/Ministers of the Gospel! * EVER INCREASING FAITH Faith comes by hearing the Word of God. By hearing the Word of God everyday our faith is increasing to push on and March forward in every area. The more you hear, the more the Word is getting rooted into you. Our Man of God , Pastor Chris has been teaching the Word for years and stirring up faith in the saints of God to live a supernatural joyful, healthy and wealthy life to serve God's will. Glory to God! Thank God for Pastor Chris! Hallelujah! Please do follow these Platforms for more information and updates IG: @hspmnetworks IG: @mvpwithpastorchris KingsChat:@hspm #healingtothenations #enterthehealingschool #rhapsodyofrealities #eternallifeinchrist #divinehealthconfessions #JesusChrist
Happy Wedding Anniversary To Our Dear Gov. Goabamong And Sis. Thato Seforo Of The Haven Zone E4. Congratulations!! We love and appreciate you From all of us in The Haven Nation. #HavenZoneE4 #TheHavenNation
Pastor ma, I love you so very much. You are the best of the best, thank you for the sacrifices you made for us and for the kingdom. You are excellent in all things.
Celebrating Our Dear Gov Ngozi Ogbua Of The Haven Zone D1. Happy Birthday!! We love and appreciate you. From all of us in The Haven Nation. #HavenZoneD1 #TheHavenNation
TODAY'S CONFESSION FROM ROR My participation in the Gospel—my passion for its spread around the world—remains indomitable. God has called me and given me a divine mandate; I maintain my focus, and I'm committed to that calling, compelled by the love of Christ to do the things that I should do on earth, in Jesus' Name. Amen. #MyMonthOfThanksgiving #FatherThankYou #fatheramgrateful
You are worthy. Why? Because God never creates something worthless.
Happy birthday of perfection dear Sis. Ngozi Your dedication and commitment to God's kingdom can not be overemphasized. Therfore it's my prayer that God will continually increase the works of your hands and bless you beyond your comprehension #cephzone2 #ceabuloma
https://m.soundcloud.com/user-100614235/kingdom-reign
EXTRACTS FROM TODAY'S ROR ....Nothing else will make sense to you in this world, except the things of Christ. With the Word of God in your spirit, and coming forth from your mouth, you can serve the Lord faithfully and bring Him glory now, and in the ages to come.... #MyMonthOfThanksgiving #FatherThankYou #fatheramforevergrateful