IT'S JUST 2 DAYS 🗣🗣🗣💃💃💃TO A SPECIAL PERFECTION FEAST ON THE NEW YEAR MESSAGE - 2020 THE YEAR OF PERFECTION💃💃💃💃💃💃💃💃💃💃 IN THE MONTH OF SONGS, For THE 8 DAYS of INTENSE MEDITATION, study on the EPIC message of THE YEAR,THE YEAR OF PERFECTION🙌🙌🙏🙏🗣🗣🗣🗣🗣 8 days of meditation happening this month across the LOVE WORLD NATION And beyond 💃💃💃💃💃💃,, watch out!!!!!🙏🙌 All you need to manifest Perfection is inside you🤸🏼‍♀️💃👍🏽 ...find out more as you participate in the 8Days of Meditation study ...happening this month of songs 👌🙌🏻 👍🏽👌To be study ready , be sure to Download your PERSONAL copy of the message 2020 YEAR OF PERFECTION available on PCDL @ www.pcdl.co Also on android and iOS stores Gift 🎁 copies to loved ones and lets feast together 👌🙌🏻🤸🏼‍♀️ See you on Day 1👍🏽👍🏽👍🏽 #8dom2020 #get2020yearofperfectiononpcdl #downloadstudymeditate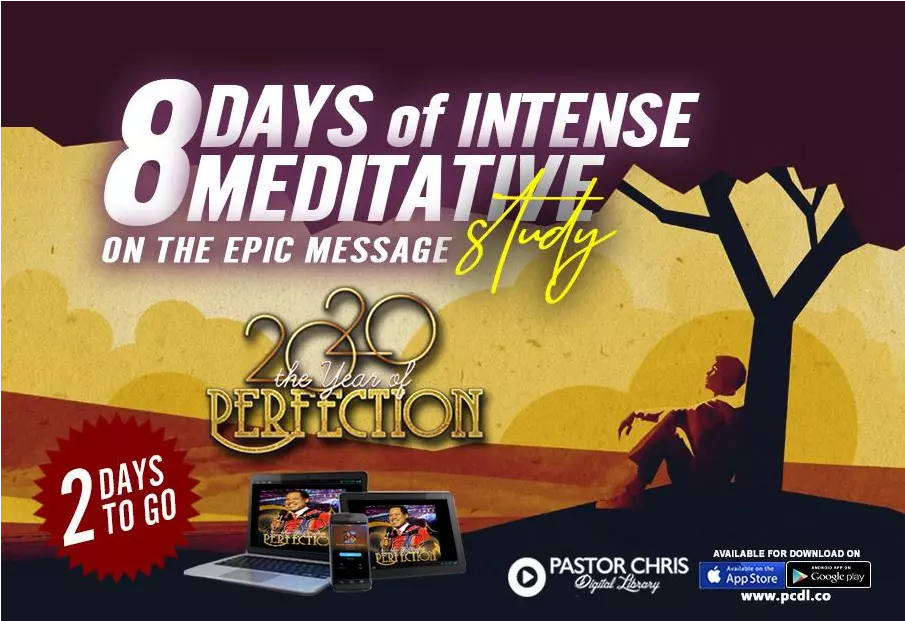 #hsopc #healingnow #nigeria #abraka
ONGOING.... LIFE CONFERENCE WITH PASTOR JOY. LMAM Artiste, Ayo Vincent ministers in soul-lifting worship, "Your Presence is Here" Watch now on www.lightoflifetv.org and across all major social media platform Kindly share pictures of live participation on KingsChat using these hashtags: #lifeconferencewithpastorjoy #lifeconference2020 #life
Special moment of prayer for the sick.
Happening Now. There's joy and peace in the atmosphere. EDO MUSIC CARNIVAL, Glory to God almighty. #cebeninzone1 #emc2020 #AllAboutJesus #cecc #pclprayathon2020 #iamapriestinoffice
We are praying for all the prayer request we received throughout the conference. -⠀⁠ Join us right now on all LoveWorld USA platforms and on DirecTV channel 366. -⠀⁠ #loveworldnation #loveworld #loveworldusa #hsopc #healingnow #healingtothenations #autumnsession2020 #usa
WHAT ARE YOUR EXPECTATIONS TODAY AT THE NIGHTOFBLISS PORT HARCOURT?
#hsopc#healingnow#healingtothenations#autumnsession2020#rwanda
#hsopc #healingtothenation #prayingnow #Nigeria #Celz5
lambano your healing! lambano your divine health! #healingnow #prayingnow #hsopc #autumnsession2020 #southafrica