CEOSHAWA: Happy perfect Birthday To our on KingsChat Web
Happy perfect Birthday To our Dear Sis Mede. Thank you for your excellence, passion and dedication to the house of God. This New year is your best Yet! More grace and increase on every side. We love you dearly.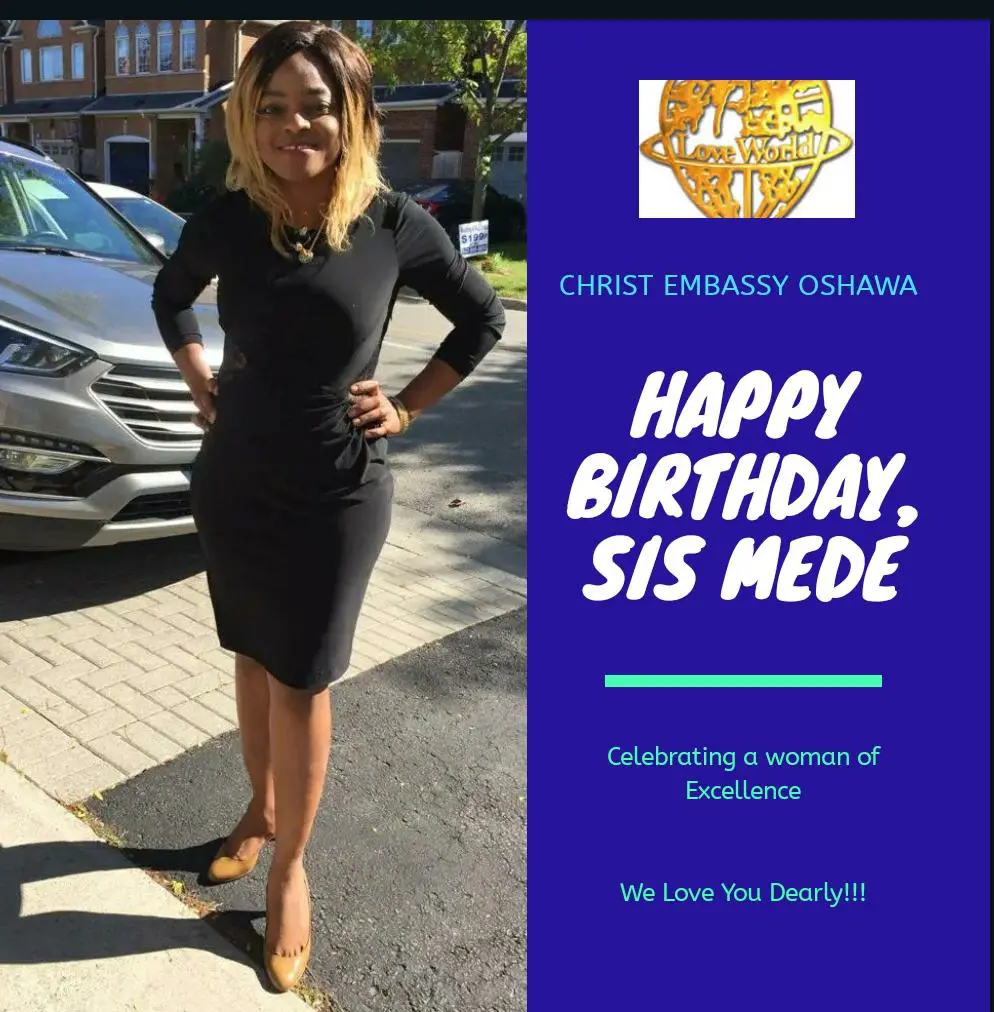 Jacqueline sara
commented:
Hi Greetings! My name is Jacqueline I'm from turkey live in united states.Your smartphone can replace office work don't waste the technology. I can teach you for free how it can earn you extra income independent looking forward to work with you i will like to share with you more information about me that will help us to start .You can withdraw from Paypal to your bank account. If you ... Thanks for taking the time to look at my property. ... If you want to know more about how this deal can work please get back to me thanks.
You came from heaven to earth to show the way, from the earth to the cross my debts you pay, from the cross to the grave, from the grave to the sky Lord I lift your name on high!!! 🌟🌟
https://pastorchrisdigitallibrary.org/wordfest2/cemeseasia He came to take my place that l might take his place.
https://www.niemphat.vn/than-chu-thu-lang-nghiem/
Happy Birthday to our dearest Sis Virtue. You are a indeed a massive blessing. Keep Shining and increasing on every side. We Love you dearly
My heart Is so illuminated with God's Glory & light, all the earth will see & be glad. They will encour as I bountifully stride through their midst leaving the sweat fragrance of the knowledge of his truth upon every place the soul of my foot treads!!😁😁 #CEBRISBANE #CEAUSTRALIA
DIVINE HEALTH CONFESSIONS 15TH OCTOBER I live by the Word of God; therefore, I live in safety. I have the Spirit of love, power, and a sound mind! Christ lives in me; He's my life, health, and my righteousness. He has set me on the path of life. I walk in glory, honor, and victory. Hallelujah! SPEAK IN OTHER TONGUES NOW #DailyConfessions #DivineHealth #KeepSayingIt #Health #Confessions #HealthyLiving
RHAPSODY OF REALITIES TODAY ~ OFFSPRING OF LOVE Recall how Jesus lived when He walked the earth; He was love manifested. His works were works of love. His words were words of love. He was love in motion. Jesus in Galilee was the intrusion of love in the streets of Galilee. Love invaded that atmosphere. Now, what about you? The Bible says you're God's offspring (1 Peter 1:23), meaning that you're the reproduction of love. Let the love of Christ, which is the bond of perfection, rule your heart always. Lavishly express the love-nature of God in your spirit and radiate the beauty and glories of heaven to your world. PRAY ▪︎ GIVE ▪︎ DISTRIBUTE RHAPSODY OF REALITIES CONFESSION I radiate and express God's love, and with all humility, gentleness and patience, I relate with others graciously, lavishly expressing the beauty and glories of heaven to my world. I'm not envious, jealous, boastful, arrogant or haughty, but accommodating and kind because the love of God is shed abroad in my heart by the Holy Spirit. Hallelujah! #CELVZ #RhapsodyOfRealitiesToday #ReachoutNigeriaFiesta #1MillionRhapsodyOutreaches