Ernest Chambi: Happy Bday Mumi Grace. You on KingsChat Web
Happy Bday Mumi Grace. You are truly a Mum, blessed with the Word and with a generation of great children. May God's light continue to shine in your life. Your passion for his word and work is very evident for all to see. You will lack for nothing good #cecanada #cebramptonwest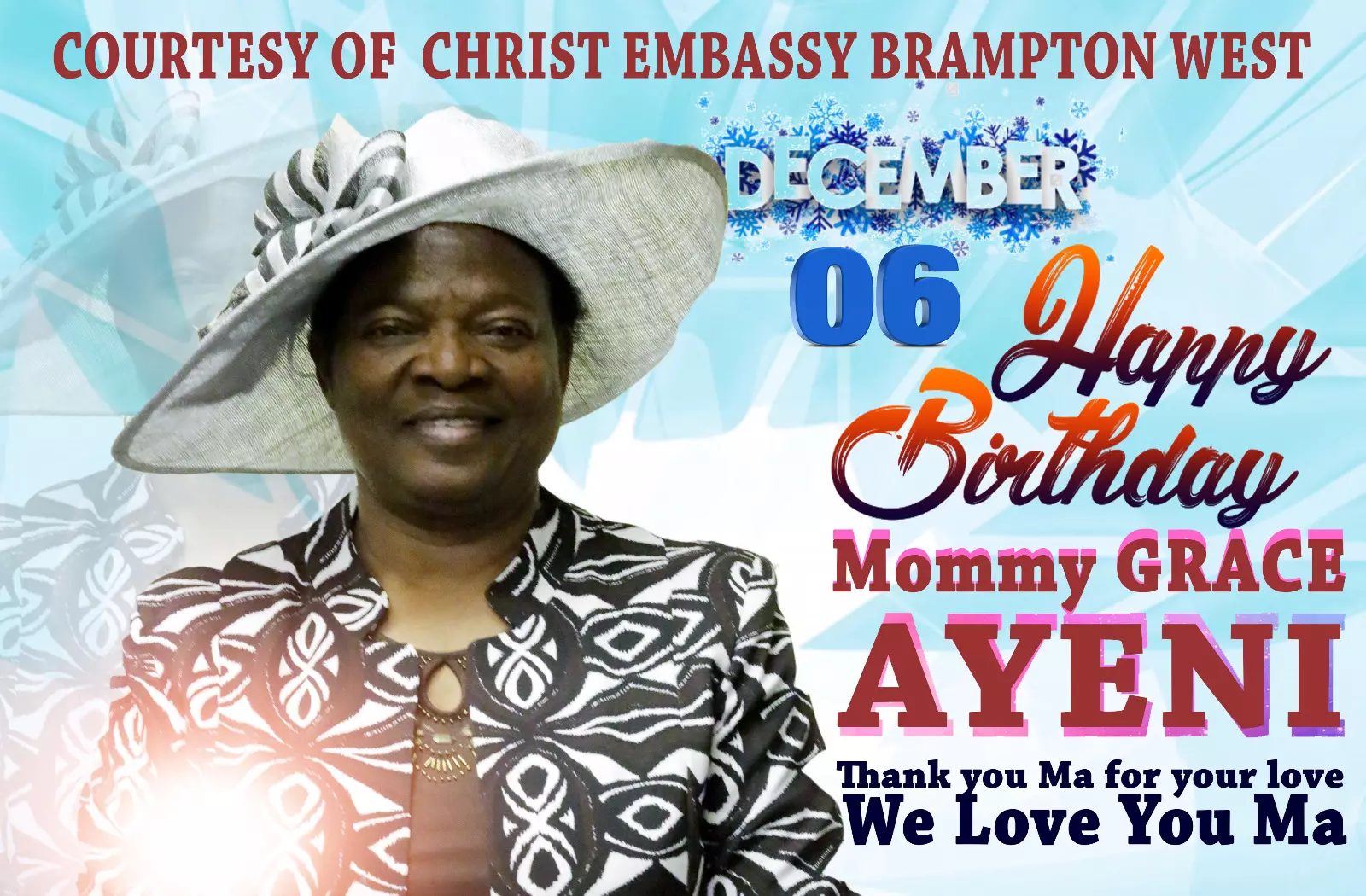 Grace Ayeni
commented:
Amen and amen . Thanks so much our as active Brother Ernest. Love and appreciate you.
Grace Ayeni
commented:
Amen and amen . Thanks for the prayers Love and appreciate you.
#ROR #OTD #notmere #humans #monthofblessingsinthanksgiving #countingmyblessings #givingthankstotheLord THANK YOU LORD WE ARE FULLY FURNISHED &FLOURISHING IN YOU The church is Christ's body, the completion of him who himself completes all things everywhere. #ephesians1v23
THIS IS GETTING HOTTER!! ...those who challenged me - Here we go!! I challenge P Obi Chiemeka, P Obi Umeasiegbu, P Tony Obi, P Tayo Ojo, P Achi Aseme, P NG Aseme, P Georgine Obi, P Biodun Lawal, Pastor Lanre Alabi, let's do it #December7 #december72019 #december7dancechallenge #myspecialblessingfromGod
HAPPY WEDDING ANNIVERSARY Pastors Tony & Joy Oseghale... yours is a blissful union of greatness and royalty. It's from glory to glory, and it gets sweeter, better and greater by the day...and the fruits of this union are called blessed, prosperous and great...
Happy birthday to my Man of God Rev. Dr. Chris Oyakhilome. I love you Sir! I challenge all members of the blue elite community #warriministrycentre #dancechallenge #offer7 #PastorChrisLive