BREAKING NEWS!!!💃📣 CELEBRATING 100 EPISODES OF THE HISTORIC YOUR LOVEWORLD SPECIALS Once upon a time in history, somewhere in the Year 2020, the whole world came to a standstill. Billions of people were locked up in their homes in fear and despair, the world experienced the greatest fraud of all time. The devil really thought he had it figured out. This was his best attempt at taking the world and revealing the antichrist before his time. But he forgot one thing – THE CONSTANT IN THE EQUATION; THE INDOMITABLE, INDESTRUCTIBLE CHURCH OF OUR LORD JESUS CHRIST. Then came our Dear Man of God, REV (DR) CHRIS OYAKHILOME with the historic and epochal YOUR LOVEWORLD SPECIALS. With over 250 hours of intense expository of the Word, fervent prayers, intercession and times of worship, our Dear Man of God unmasked the adversary with his lies and deceit, destroyed his plans and strategies, dispelled the fear, unveiled deep mysteries and secrets of the Kingdom, and ushered in a new era for the Church. From episode 1 on Saturday the 28th of March 2020, to episode 2, to episode 10, to episode 30, to episode 50, to episode 99, and to EPISODE 100. From Season 1 Phase 1, to Season 1 Phase 7, to Season 2 Phase 2, to Season 2 Phase 6, to Season 3 Phase 1, and now Season 3 Phase 3. With several billions of people participating daily from every known nation, region and territory of the world, we celebrate 100 EPISODES OF THE HISTORIC YOUR LOVEWORLD SPECIALS with our Dear Man of God, Rev (Dr) Chris Oyakhilome. There is absolutely no telling the unprecedented impact of this special series of programs with our Dear Man of God, and we are eternally grateful to the Lord for his tremendous blessings. #eneczone #celebrating100episodesofyourloveworldspecials #yourloveworld #yourloveworldspecials #yourloveworldwithpastorchris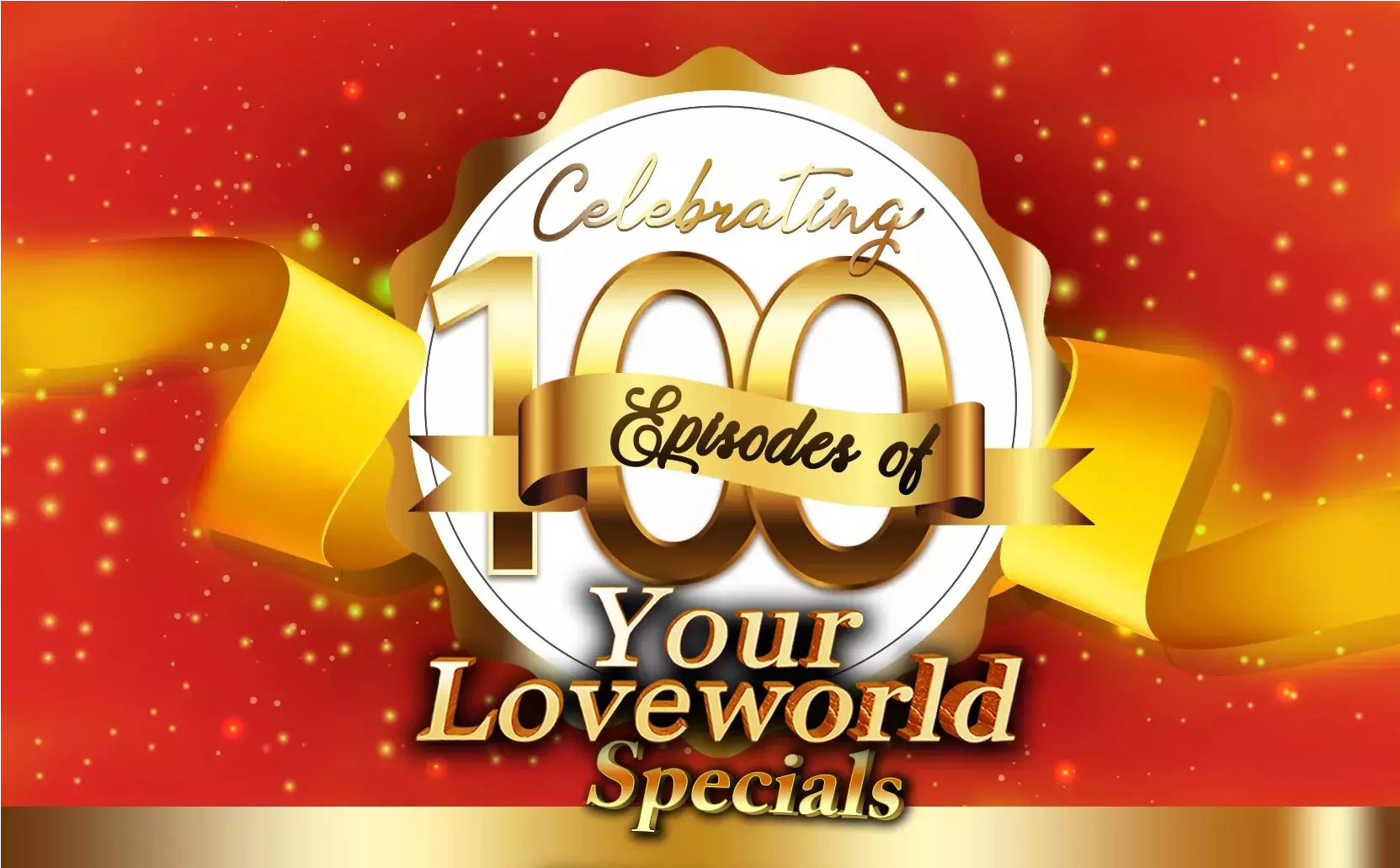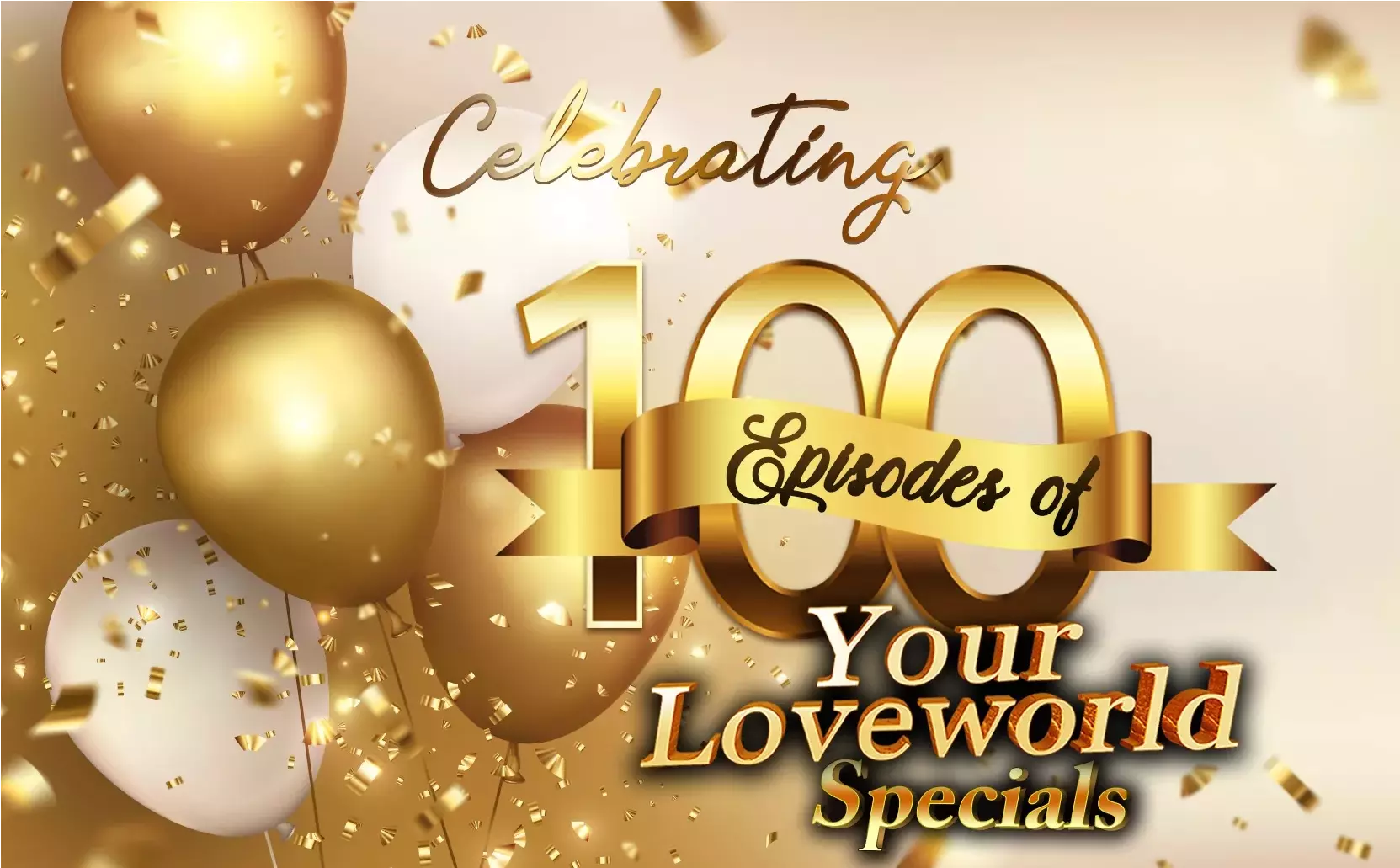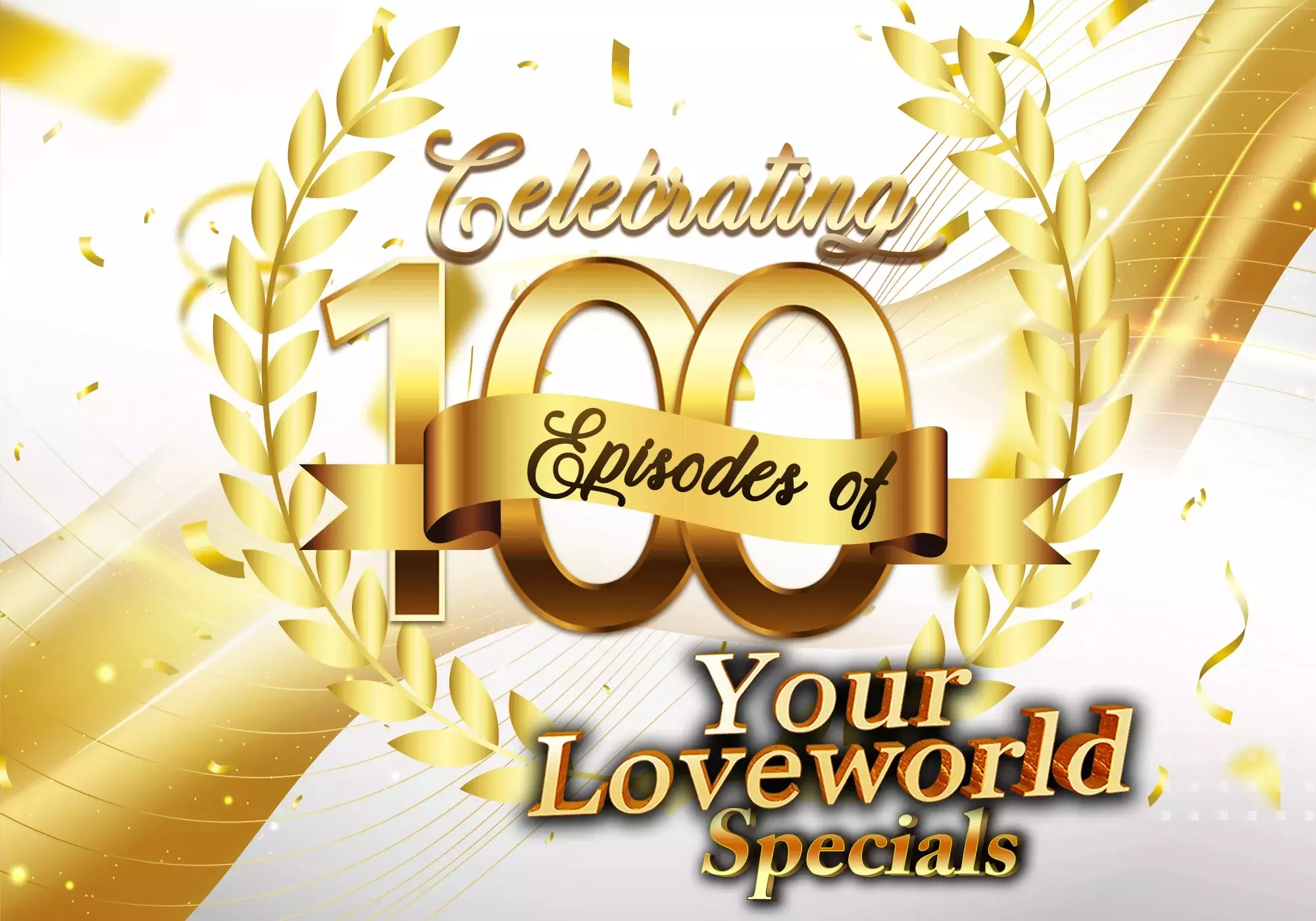 RHAPSODY OF REALITIES TUESDAY 13TH APRIL. THE PROGRAMMING OF THE WORD Keep my commandments, and live; and my law as the apple of thine eye. Bind them upon thy fingers, write them upon the table of thine heart (Proverbs 7:2-3). 2 Timothy 3:16-17 AMPC says, "Every Scripture is God-breathed (given by His inspiration) and profitable… So that the man of God may be complete and proficient, well fitted and thoroughly equipped for every good work." It's impossible for anyone whose life is regulated and propelled by the Word to fail or be disadvantaged in life. The Word programmes you to be an absolute success. *PRICELESS*❤️...https://wp.me/p9v28c-1X0 If you sow a corn seed, for example, you aren't going to have a harvest of mangos, apples or oranges. The reason is that the seed was programmed to reproduce its kind. Also, you must have heard of computer programming: creating a sequence of instructions to enable the computer to do something. It's similar to how God's Word functions as well. It's the mystery of writing, and God invented writing. Writing is about one thing— programming. When God talks to you, when His Word comes to you, what He seeks is to write the "programme" and have it stored in your "heart," which you can further process, because of who He's made you. Psalm 82:6 says, "…Ye are gods; and all of you are children of the most High." He created creators. You're an innovator. 1 Corinthians 6:17 says, "But he that is joined unto the Lord is one spirit." He's brought you into union with Himself, and into His class of being. No wonder Jesus reiterated the words we read in Psalm 82:6 in John 10:34 (NKJV): "…Is it not written in your law, I said, You are gods?" There's another beautiful one in James 1:18: "Of his own will begat he us with the word of truth, that we should be a kind of firstfruits of his creatures." How powerful this is! *TELEGRAM*...https://t.me/dailyaffirmations You're the "Godkind" of man; the first, best and most sublime of His creatures. Hallelujah! Being born again, you were brought into union with Him; you're a comrade of the heavenly pantheon. Glory to God! CONFESSION I walk in the truth and realities of God's eternal Word. I'm the God-kind of man because I have the life and nature of God in my spirit. I function with precision and utmost proficiency, excellence and perfection. I'm a creator, a distributor and sharer of eternal blessings; I rule and reign in this life, prevailing gloriously by the power of the Holy Ghost. Amen. FURTHER STUDY Deuteronomy 11:18; Proverbs 6:20-21 AMPC 1 YEAR BIBLE READING PLAN: Luke 13:22-35 & Judges 14-16 2 YEAR BIBLE READING PLAN: Mark 1:40-45 & Leviticus 13 #halingschool #wehavemoved #8DOM #completeness #aligment #yourloveworld #affirmationtrain #hspc #themonthofgrace #theyearofpreparation #talkingsession #thankyoupastorchris #8daysofmeditation #rhemafortoday
Happy Wedding Anniversary dearest Bro Desmond. SWZ2 choir celebrate with your family on this glorious occasion today. Your home is haven on earth.
RHAPSODY OF REALITIES TUESDAY 13TH APRIL. THE PROGRAMMING OF THE WORD Keep my commandments, and live; and my law as the apple of thine eye. Bind them upon thy fingers, write them upon the table of thine heart (Proverbs 7:2-3). 2 Timothy 3:16-17 AMPC says, "Every Scripture is God-breathed (given by His inspiration) and profitable… So that the man of God may be complete and proficient, well fitted and thoroughly equipped for every good work." It's impossible for anyone whose life is regulated and propelled by the Word to fail or be disadvantaged in life. The Word programmes you to be an absolute success. *PRICELESS*❤️...https://wp.me/p9v28c-1X0 If you sow a corn seed, for example, you aren't going to have a harvest of mangos, apples or oranges. The reason is that the seed was programmed to reproduce its kind. Also, you must have heard of computer programming: creating a sequence of instructions to enable the computer to do something. It's similar to how God's Word functions as well. It's the mystery of writing, and God invented writing. Writing is about one thing— programming. When God talks to you, when His Word comes to you, what He seeks is to write the "programme" and have it stored in your "heart," which you can further process, because of who He's made you. Psalm 82:6 says, "…Ye are gods; and all of you are children of the most High." He created creators. You're an innovator. 1 Corinthians 6:17 says, "But he that is joined unto the Lord is one spirit." He's brought you into union with Himself, and into His class of being. No wonder Jesus reiterated the words we read in Psalm 82:6 in John 10:34 (NKJV): "…Is it not written in your law, I said, You are gods?" There's another beautiful one in James 1:18: "Of his own will begat he us with the word of truth, that we should be a kind of firstfruits of his creatures." How powerful this is! *TELEGRAM*...https://t.me/dailyaffirmations You're the "Godkind" of man; the first, best and most sublime of His creatures. Hallelujah! Being born again, you were brought into union with Him; you're a comrade of the heavenly pantheon. Glory to God! CONFESSION I walk in the truth and realities of God's eternal Word. I'm the God-kind of man because I have the life and nature of God in my spirit. I function with precision and utmost proficiency, excellence and perfection. I'm a creator, a distributor and sharer of eternal blessings; I rule and reign in this life, prevailing gloriously by the power of the Holy Ghost. Amen. FURTHER STUDY Deuteronomy 11:18; Proverbs 6:20-21 AMPC 1 YEAR BIBLE READING PLAN: Luke 13:22-35 & Judges 14-16 2 YEAR BIBLE READING PLAN: Mark 1:40-45 & Leviticus 13 #halingschool #wehavemoved #8DOM #completeness #aligment #yourloveworld #affirmationtrain #hspc #themonthofgrace #theyearofpreparation #talkingsession #thankyoupastorchris #8daysofmeditation #rhemafortoday
It's the grand celebration of 1⃣0⃣0⃣ episodes of 'Your Loveworld Specials' with our Man of God, Pastor Chris.💃💃💃💃 Congratulations to all of us‼️ #Celimitlesschurch #monthoftruth #yourloveworldspecials
HBD dear Pst Lekan, we celebrate your life of commitment, loyalty and dedication to our Man of God , Pastor Chris and our great Loveworld vision. Thanks for your invaluable contributions to ministry and for being a great helper of the war. Keep wining and shining for the Lord..
#prayingnow #pclprayathon2021 #prayathon2021 #iampriestinoffice #WEVZ1 #CENetherlandsAlmere