BLW UKZONE2: UK REGION 1 & 2 on KingsChat Web
UK REGION 1 & 2 DAILY PRAYER - TUESDAY 13TH OCTOBER 2020 PRAYER POINT: * Pray against the plans and evil devises of various groups and workers of iniquity - Pray against the so called 'new normal and all that it represents - Pray that God's people will not be overcome by the happenings at this time. #ukzone2 #OuryearofPerfection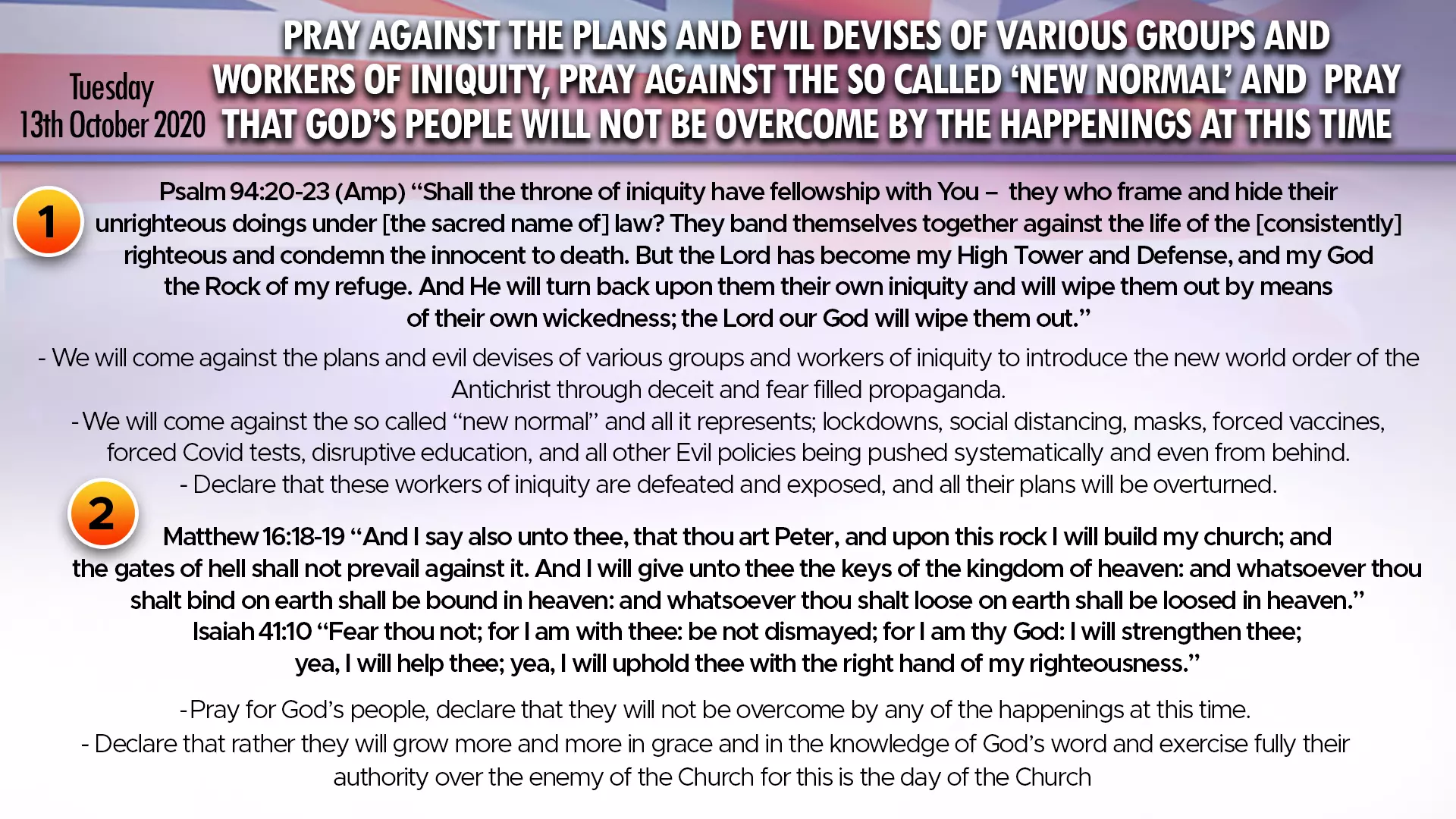 Happy happy happy birthday our mummy. You are so special and a gift to UK ZONE 2 especially CENTRAL CHURCH. May God give you more years in this journey that we have started and His glory will shield you ma.
Hip Hip Hip..Hurrayyyy... BD things in 24hrs +. Take a look @ me now. Be my witness! Truly , no be lie! It has been GoD. A year of PERFECTION. Glory to God
Thank you ma for your great Love for us. Happy Birthday Ma. Lots and lots of love from us ❤️♥️❤️.
CELEBRATING LIQUID LOVE💕💕💕 We celebrate your motherly and liquid love, relentless passion for the Gospel, selfless support and belief in the vision of the LMAM. We love and appreciate you Ma! #PGM1013 #celebratinggracefulpgb #PGB1013 #CEJOS #NCZ1
#EPICMOMENTS MORE PHOTO HIGHLIGHTS REACH OUT NIGERIA FIESTA CONCERT IT WAS TRULY A HISTORY IN THE MAKING #Cebowen #RONfiestaconcert #ReachoutNigeria2020 #ReachoutNigeriaFiesta #RON2020 #Cemidwestzone
I walk in the word of truth, it makes me perfect. Glory to God #wordfest 2 #ce perth #ce Australia
CELEBRATING A RARE GEM📯📯📯💖💖💝💗💝💗 Thank for all you are to us Ma We love you so dearly Ma COURTESY; MISSIONS 2 DEPARTMENT #PGM1013 #celebratinggracefulpgb #PGB1013 #CEJOS #NCZ1
I love those that gives me money! #PMO1025, #Celebratingsweetmum #PMORocks #Okumagbagroup #Cemaduku
I love those that gives me money! #PMO1025, #Celebratingsweetmum #PMORocks #Okumagbagroup #Cemaduku
I love those that gives me money! #PMO1025, #Celebratingsweetmum #PMORocks #Okumagbagroup #Cemaduku