BLW Secretariat: Celebrating our Esteemed Pastor Yvonne on KingsChat Web
Celebrating our Esteemed Pastor Yvonne Eba. We love you dearly.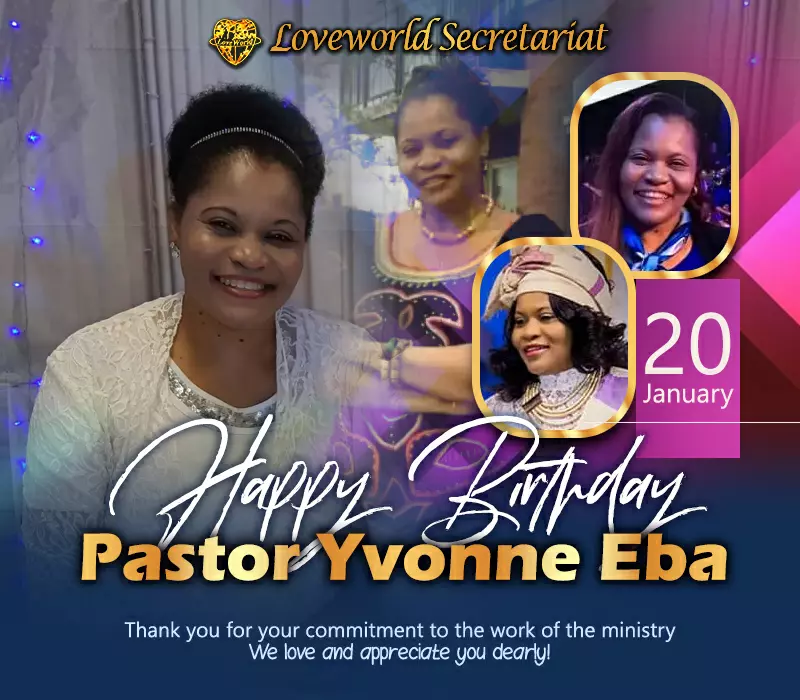 Thomas
commented:
Hxf Crypto currency trading platform .. For only guyana🇬🇾 UK🇬🇧, USA 🇱🇷 and south African🇬🇲 it's an investment where you invest on bitcoins and the sum of bitcoins you invest in, will been process and doubled in a multiple if you are ready inbox me on WhatsAp +18507391660
#Gargantua #celz5 #cemobilroad
Happening Live on all Loveworld stations. Get ready!
C'EST POUR CA QUE JE T'AIME ET T'APPRÉCIE HAUTEMENT, NO MATTER WHAT !!! GLORIEUX ANNIVERSAIRE !!! HAUTEMENT ESTIMÉE PASTEUR MA.
As a child of God u are from above & must keep your mind on the Kingdom & things above -there should be no carnality in u! U must be ready to bear the reproach of Christ & persuade men to be saved - Esteemed Pst. Niyi📸 #EssexGroup🇬🇧 #UKZone2 #LWGreenwich #YearofPreparation💫
#prayingnow #pclprayathon #pclprayathon2021 #iamapriestinoffice #cewaterfalls #belvederegroup #zimbabwe