Tina Adex: I love pastor ma for on KingsChat Web
I love pastor ma for all you do for God and the church.Greater you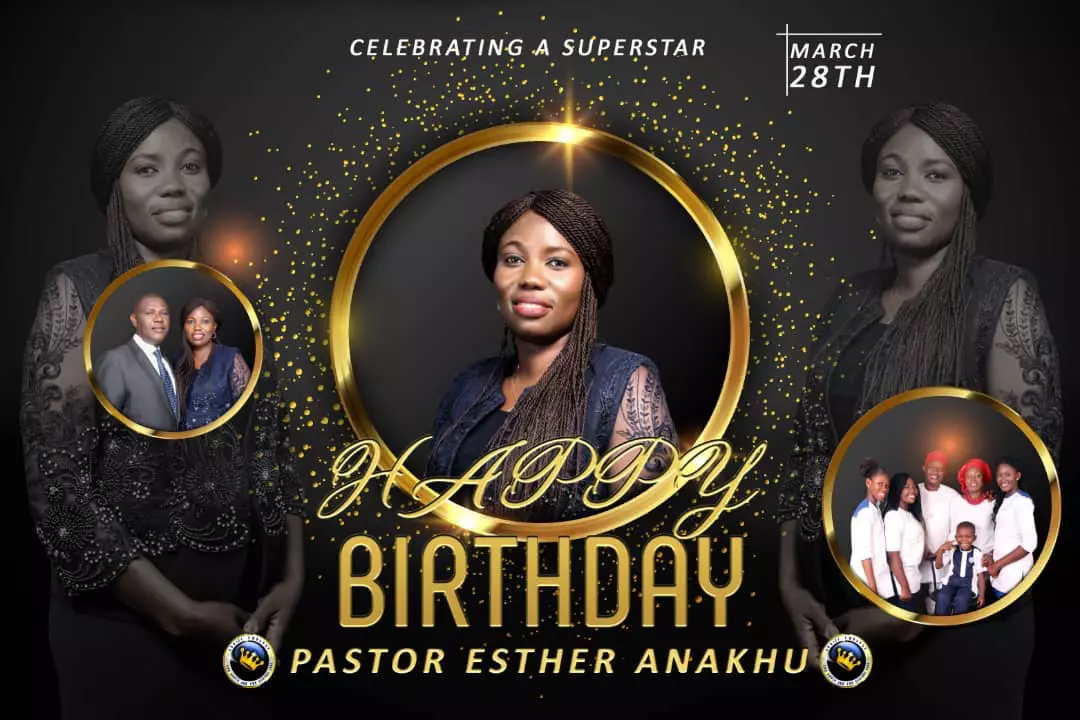 Sophia Edokpolor
commented:
Happy birthday ma. You are the best. I love you endlessly ma
There is absolutely no one else in the world I would rather be self-isolating with, than you. Happy Anniversary Hot-Chocolate. #loveyoualltheway
Thanks Pst for this golden opportunity to pray. This is my prayer schedule
https://prayer.rhapsodyofrealities.org/saz1 https://enterthehealingschool.org/globalprayer/register.php?r=Christembassysouthernafricazone1 #GLOBALDAYOFPRAYER # SAZONE1
Glorryyy....It's celebration everyday! 🎂🥂💃🎂🥂💃💃🥂🎂🎂💃🎂🥂💃🎂
Happy Birthday Of Perfection Pastor Ma. You're truly an Epitome of Beauty, Love, Perfection, Kindness, Joy, Grace etc. I love and admire you so greatly. You're a blessing to so many of us, your children. We so much Love you Esteemed Mummy.
Thank you Pastor Sir...for leading the body of Christ in this great victory... What a mobilisation.. God promised He would hear us and He did....watch out....World ..the Church is marching strong...Able God, Mighty God...Nothing is impossible with you.. #GDOP #MPDee #ewcaz4
Yes. It is dead. We killed it with the word. The world is free to go about their normal activities. Glory to Jesus. It just shows the enormity of the authority we have in the Name of Jesus #GlobalDayofPrayer #CEAbujaMinistryCentre
Mother, Mother, Full of wisdom, love and grace... A worshipper, a giver, a soulwinner and intercessor... #ElixirPLisaLawal #Perficere #CeAccraGhanaZone #MumWorthCelebrating #CeBolgatanga