Three days to go. EASTER SUNDAY SPECIAL in Christ Embassy Portsmouth. #ceportsmouth #UKR2Z4FASTEST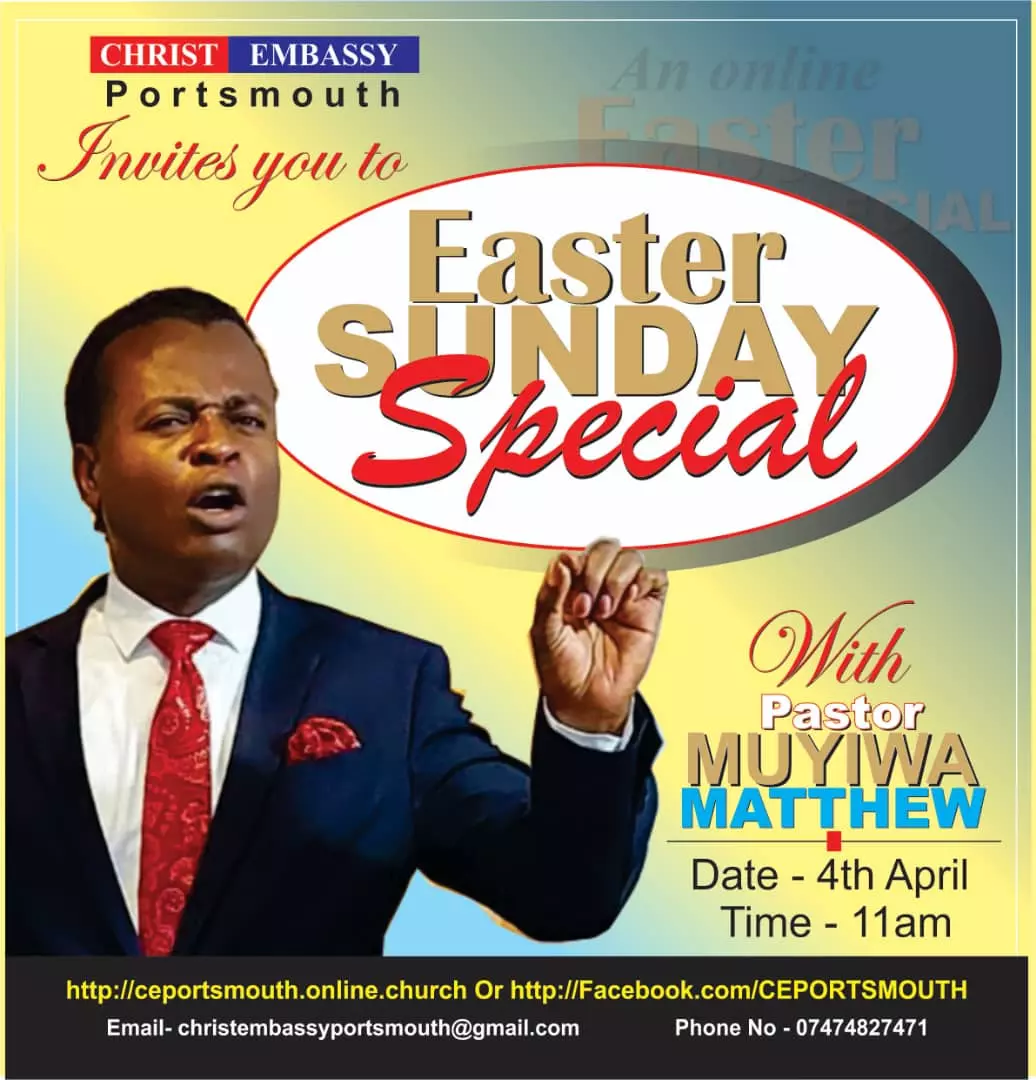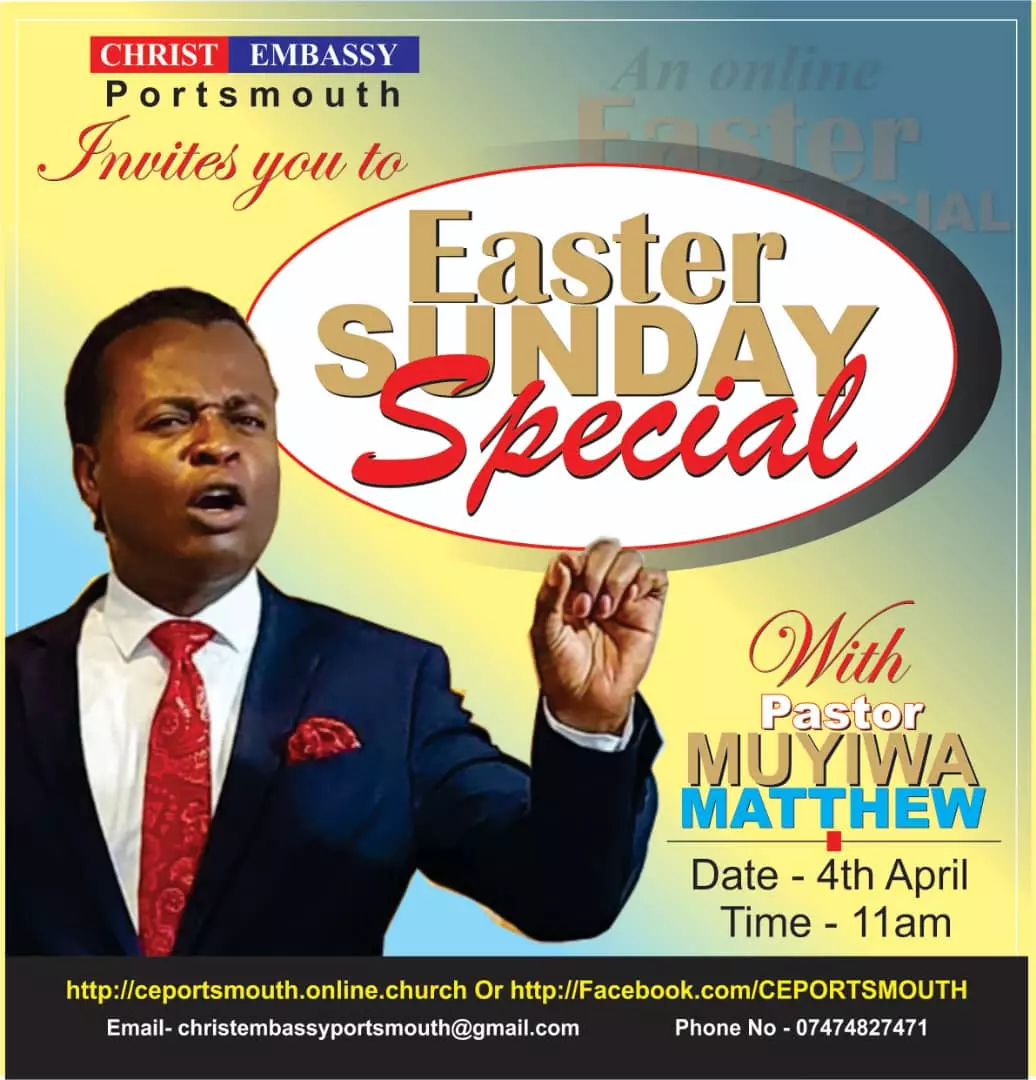 Pastor Gary izola lornar
commented:
Work from home Hfx and crypto fx currency trade this is online businesses where you can earn weekly salary people around the globe no longer depend on salary $300to earn $3000 in just one week of your trade.... very easy process, #USA#uk#canada#Austria#Asia# contact me on WhatsAp +12403307483
Still celebrating the best!!! 😍😍😍 #PhenomenalLiquidlove #CelebratingOurZonalLeader #SharonLiquidloveIsThebest #CelebrationgGodsGrace #SLL0104 #LMAMWEUZ4 #CEBremen
You're graced an highly favoured of God. Of your increase there shall be no bounds. Happy birthday dearest Pastor Daba. We love you so much and thank you for all you do for ministry. God bless you.
Happy birthday to Pastor Joy Raphael of Christ Embassy Ilesha Group. Thank you for being a great help to the work of the ministry and the sacrifices for the sake of the gospel. We love and appreciate you dearly. #SWZ2 #SWREG
Project Management Newsletter!!! A summary of the message titled; 'Growing Spiritually Part 1'- By Pastor Chris Oyakhilome (available on PCDL)
*IT'S GOOD FRIDAY MIRACLE NIGHT CRUSADE WITH PASTOR NIYI MOYEDE LIVE ON CLOVEWORLD!* Are you ready? Experience torrential outpourings of divine power, grace & miracles at the Good Friday Miracle Night Crusade with *Pastor Niyi Moyede* tomorrow by 4PM. Join us live on cLoveWorld using the link below http://cloveworld.org/news?v=6065bfce97fd0zxfmn9qiywts #CEJOS #CEGOMBE #CEMINNA #GFMNCJOS #NCZ1
Have you registered for the Loveworld XP Viewers' and Partners' Prayer Festival? Do you have a prayer request? Please register & send your prayer requests via www.lxp.tv/thisisyourmoment Our God is able to do exceedingly abundantly far more than we can ask or Imagine. 6 days to go💃💃💃💃
#datewiththeboss #healingschooldepartment #zone5 I Love You Ma...
Ready ready for tomorrow #blwcampusministryrocks #blwsazoned #blwmalawi
Simply phenomenal 😍😍😍 #PhenomenalLiquidlove #CelebratingOurZonalLeader #SharonLiquidloveIsThebest #CelebrationgGodsGrace #SLL0104 #LMAMWEUZ4 #CEBremen