lisette: Happy blessing into thanksgiving to on KingsChat Web
Happy blessing into thanksgiving to our father our life our motivator our mentor Pastor Chris .. Thank you sir for loving us unconditionally thank you for your labor of love and your leadership 🎉🎊🎁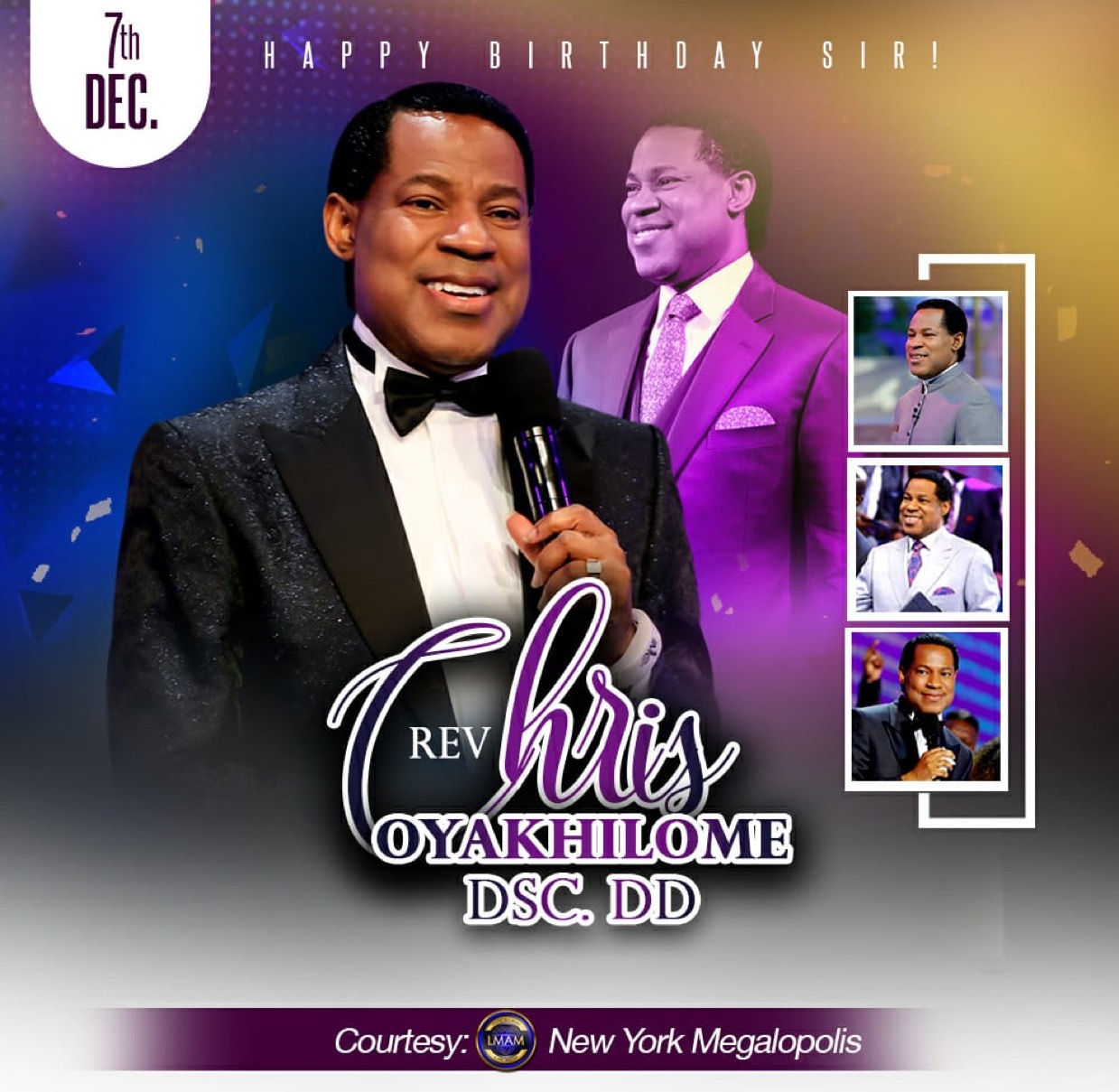 CE AVIATION1 International day of service
#IDS2019 #IDSCeaccraghanazone #Ceagbleza2
Happy birthday my father, mentor, life coach. Today i celebrate God's best. Thank you for impacting my life Pastor Sir. I love so much. #Eavz3#CERwanda
CELEBRATING A NATION BUILDER CELEBRATING THE PROPHET CELEBRATING IMPACT Thank you for your tutelage in Righteousness. We love you specially #december7dancechallenge #myspecialblessingfromGod #CEUYO #SSZ2 #Offer7 #LWDayofservice #dec7
Happy Birthday Dad, I love you with all of my heart!♥️ Thank you for receiving me as your own; for guiding me with patience & gentleness. You have persevered me; you have made my heart strong & courageous! When I was seeking, I found you, and you led me into our Fathers' heart!
#dec7 #offer7 #CEGreaterTembisa #CESAZONE1
Celebrating our Super Dad! Happy Birthday Sir! I love you so so sooooooo dearly Sir!
Happy Birthday Pastor Sir. I celebrate you Sir #Dec7 #pastorchris #internationaldayofservice #ewcavz5 #yourChristEmbassyLakka #cecongocross #sierraleone
Celebrating the best father on this planet. HAPPY BIRTHDAY PASTOR!🎂 I Love You so much Sir!
I can go on and on cerebrating this amazing personality, a beacon of light. – Happy birthday Pastor Chris #Offer7 #December7