Loveworld Ladies Network: Happy birthday Dearest Esteemed Pastor on KingsChat Web
Happy birthday Dearest Esteemed Pastor Nana Ezimako, Thank you so much for all you do in our great Nation. We love you #lln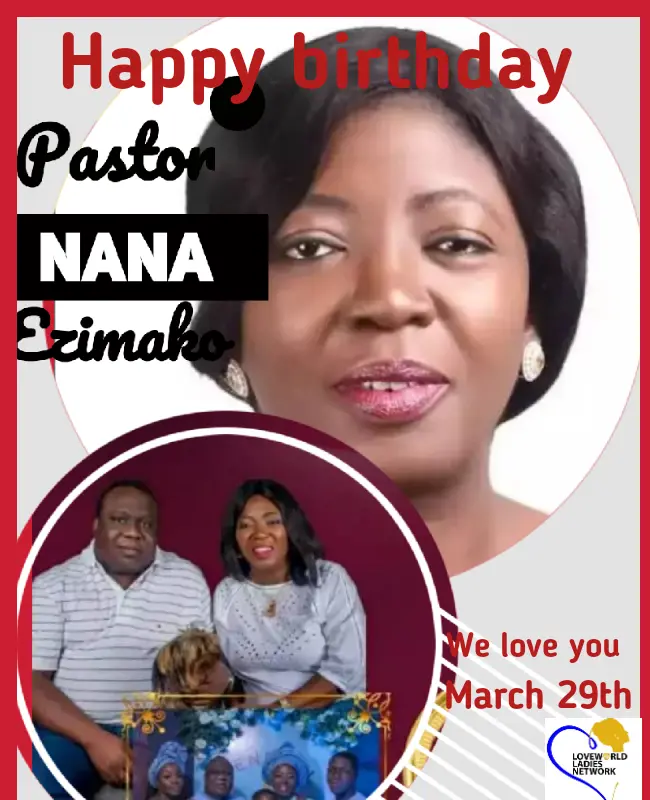 Cathy Barraq
commented:
Invest $350 into bitcoins and earn $3,400 in 1 week directly to your bank account, add me to learn now, Whatsap +13252445331
Pastor Kate Egbuna
commented:
Happy birthday Esteemed Pastor Nana. God bless you and your family more exceedingly and abundantly in this new year in Jesus name, Amen.
Yes it's this Friday and Saturday by 5.30pm at the BG Events Hall, Camp Junction, Abeokuta.
■*Blazon Abroad!!!*■ GLOBAL DAY OF PRAYER: Over 5 BILLION PEOPLE REACHED. *Shout-It-From-The-Rooftops*
💃💃💃💃 where anything can happen. Off i move
#prayingnow #pclprayathon2021 #prayathon2021 #iamapriestinoffice #ceamadikalagbor #ceamadikalabest #cc3 #cephzone3
#prayingnow #pclprayathon2021 #prayathon2021 #iamapriestinoffice #ceamadikalagbor #ceamadikalabest #cc3 #cephzone3
#prayingnow #pclprayathon2021 #prayathon2021 #Nigeria #iamapriestinoffice #ceamadikalagbor #ceamadikalabest #cc3 #cephzone3