CE Port Harcourt Zone 1: PRAYER GUIDE FOR GOOD FRIDAY on KingsChat Web
PRAYER GUIDE FOR GOOD FRIDAY MIRACLE CRUSADE; 10TH FEB 2020 ¶ Pray for every member of the zone that as we give ourselves to the publicity and organization of this epoch-making program, we walk in abundant grace and supernatural provision to deliver a most excellent program that will leave an indelible mark in Rivers state ¶ Pray for all members of the committee, thanking God for that special unction to carry out this unique ministry. Declare that they are strengthened and they continue to initiate supernatural ideas to move the work beyond human imaginations ¶ Pray for all our publicity strategies, print publicity, online, social media, the TV & radio adverts etc; declare that God's Spirit mantles every plan, idea such that everything will be done under His divine inspiration and yields the desired results. 2 CORINTHIANS 9:8, EPHESIANS 3:16 #GFMC2020 #GFMCPHZ1 #CEPHZONE1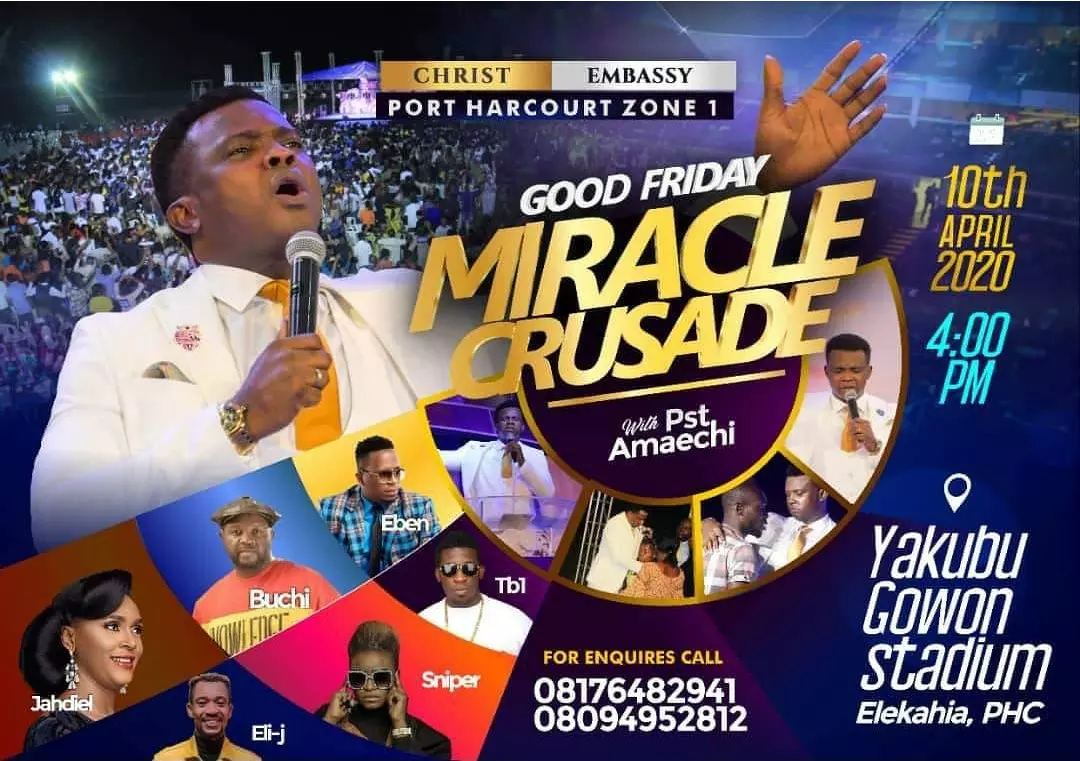 #StillPraying #Day35 (pt 6) Hallelujah! It's been five weeks of non-stop prayers, and the global prayer chain is gaining even more momentum! As members of the Pastor Chris Live global Prayer Network continue in fervent prayers, there's a non-stop testimonial of answers, miracles and changes around the world! And we're not stopping here; stay tuned for inspiring highlights from Pray-A-Thon #Day36! #prayingnow - groups from CE, South-West Zone 2, Nigeria; CE Region 2 Zone 1, United Kingdom; CE Quebec Zone, Canada; and BLW Campus Ministry, USA. #prayathon2020 #PCLprayathon2020 #iamapriestinoffice
Wow happy birthday to me. Please join me to celebrate his perfection, alignment, completeness, excellent and fruition in my life. Feburary 10th.
#Ce Brampton East #Super Sunday #Yr of Perfection The Brampton East Yr of Perfection committee members ended the day full of Glory and excitement. The first timers committee, the Ushers, the technical staff breathed a sigh of relief as the day ended with fruition! Wow!
#BLWUKZONEA #PA0902 #BLWABERDEEN Celebrating Success 🥳🥳🥳🏴󠁧󠁢󠁳󠁣󠁴󠁿🏴󠁧󠁢󠁳󠁣󠁴󠁿🏴󠁧󠁢󠁳󠁣󠁴󠁿❤️❤️❤️
Celebrating Brother Ashley #CeCanada #Ceottawa #MensFellowship
The Haven Millennials Networks - GOD'S ANSWER TO THE NEED OF TRUE LEADERS.
Happy Birthday dear Brother Eze. #ceottawa #cecanada #mensfellowshi #championscell #Firsttimersministry
#CELL OUTREACH #HOMOLOGIA CELL #CHRIST EMBASSY OTTAWA
#Ce Brampton East #Super Sunday #Yr of Perfection Wow wow 🤩! A big congratulations to our kids our Beautiful angels the children's ministry. They all shared their expectations and recited what the year of perfection is about! Impactful glorious Hallelujah, Praise God!