Clementina Pela: Happy Birthday Bro David Macaulay on KingsChat Web
Happy Birthday Bro David Macaulay Thanks for you all you do for the furtherance of the gospel.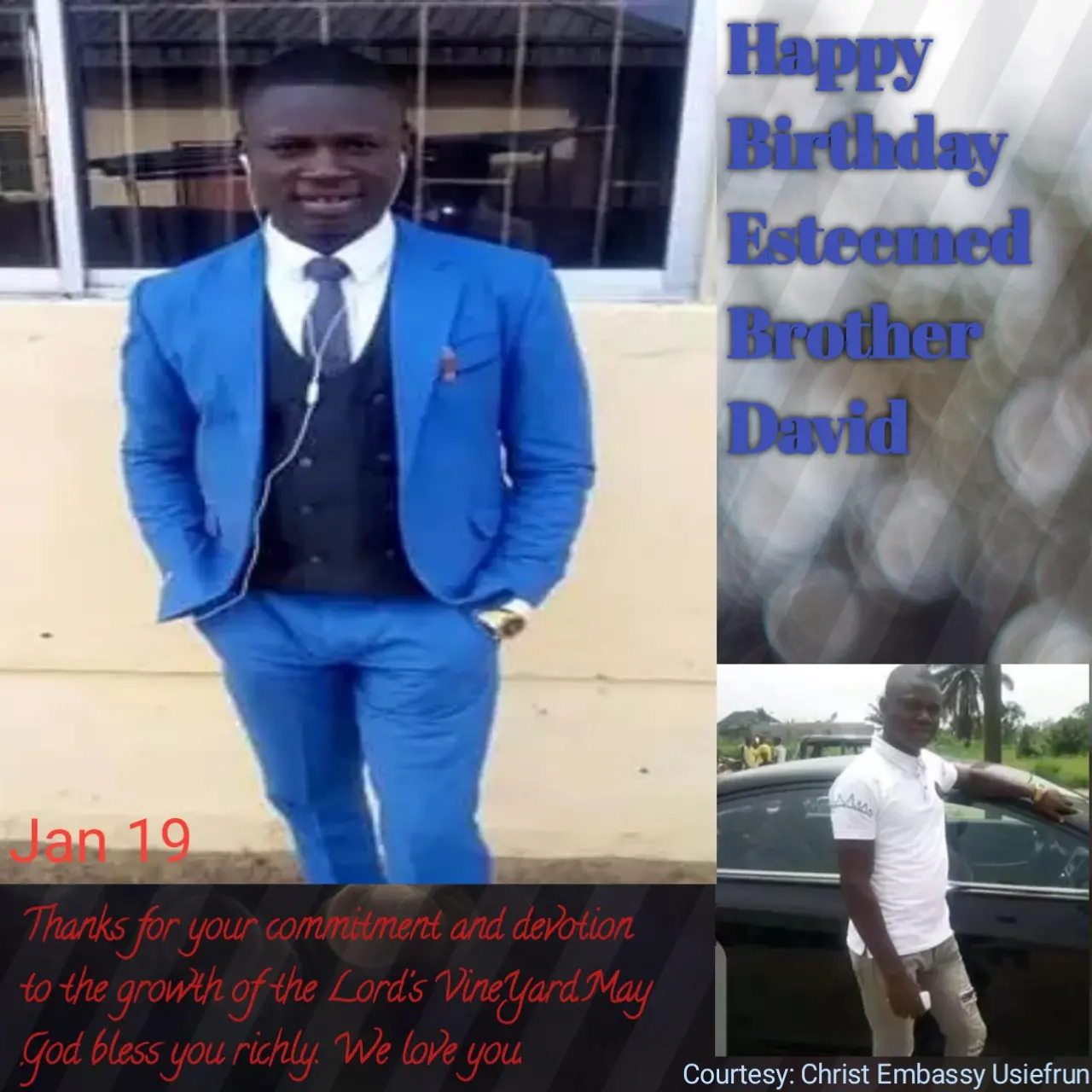 Happy Birthday Gov Grace! What an exciting time to celebrate you, in the month of celebrations! May celebrations never seize for you and this new year that has begun will be filled with testimonies of God's goodness, love and grace! ❤️❤️❤️ #londonsubzone1 #zonee1 #thehavennation
#CGI2020 #Galilee #AHG #preparedarmy #Yearofpreparation #celz1rocks
CELEBRATING ESTEEMED SISTER MARY GRACE NAYIGA Happy Birthday Sister Mary Grace. 🎼🎼🎼🎶🎶🎶🕺🕺💃💃💃 Thank you for your great commitment to the gospel. We love and appreciate you so much.
#CELZ1CGIprogram #AbuleEgba #AA #Preparedarmy #Yearofpreparation #celz1rocks
#CGI #Galilee #AHG #preparedarmy #Yearofpreparation #celz1rocks
Happy Birthday Ma!!!!! We love you ♥️♥️♥️♥️ #londonsubzone1 #zonee1 #thehavennation