Dikasud: Happy Father's Day!!!!!!!!!! Thank you on KingsChat Web
Happy Father's Day!!!!!!!!!! Thank you for your love, instruction in righteousness!!! Thank you for teaching us the word and holding back nothing to our benefit, from us!!! We are world beaters because of you saying yes always to God!!! I love you sir!!!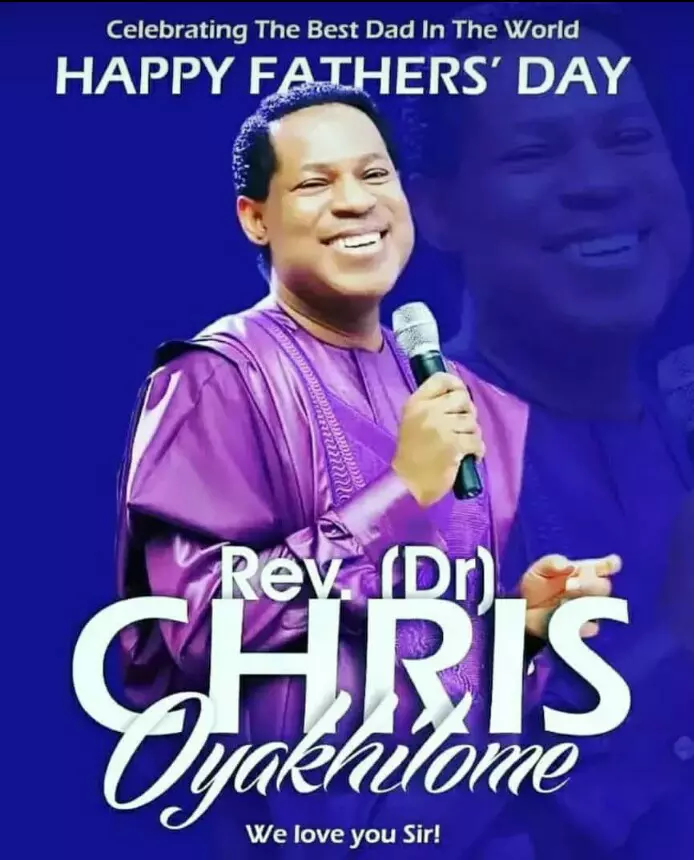 Happy Father's Day. We Celebrate You! Thank You So much for Moving the Gospel Forward. #lagosZone1ROR #LZ1Rocks
Happy Father"s Day to our beloved regional Pastor, An Epitome Of Greatness, love, and faith. We love you rev. sir.
Happy Fathers Day Dad! Thank u 4 always being dere & 4 ur guidance & Counsel. You where always available when I got to a crossroad & helped me choose d right part, u saw my tears consoled me, but still told me the truth. Today I stand firm. Thank u my Foundation School Teacher...
WE ARE LIVE! AT THE #UKZONE 1 PASTORCHRISLIVE PRAYATHON! ...Praying for a greater impact of the Gospel among young people in university campuses around the world Join us now at www.pastorchrislive.org #prayingnow #pclprayathon2019 #prayingwithpastorchris #Unitedkingdom #UKZONE1
Happy Father's Day to my dear Man of God, God's oracle. Thank you for changing me life over and over again all these year. Thanks a million Sir.
#HAPPY FATHER'S DAY TO MY FATHER, PASTOR CHRIS. GOD BLESS YOU SIR. I LOVE YOU. #Cephzone2 #Garrison
I Am BrokeProof.#TLB #SundayService #NSSZ1