Dcns Vivien Osiatuma: I will never be defeated. on KingsChat Web
I will never be defeated. Jesus died for me, He thought I was so valuable to God that He died for me. I can never be ordinary. The man died for me! Oh Glory to God!! #wordfest2 #wordatwork #wordfest2020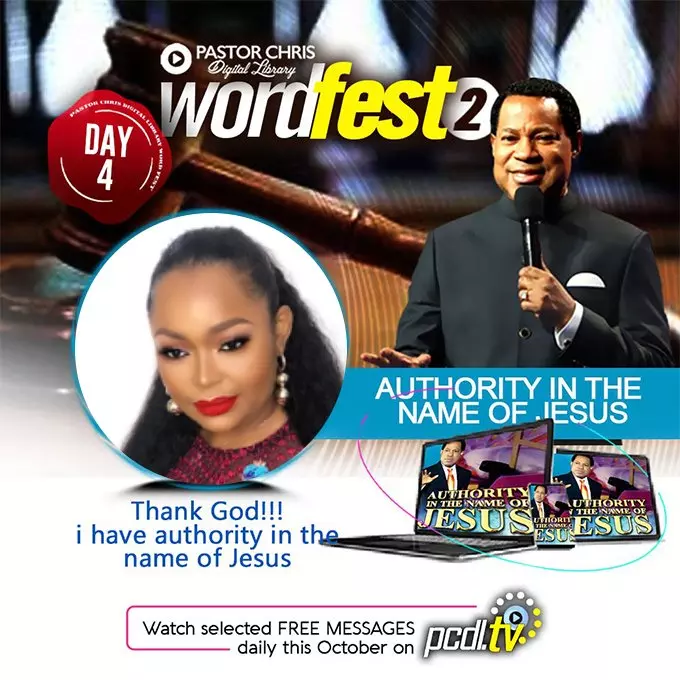 Jacqueline sara
commented:
Hi Greetings! My name is Jacqueline I'm from turkey live in united states.Your smartphone can replace office work don't waste the technology. I can teach you for free how it can earn you extra income independent looking forward to work with you i will like to share with you more information about me that will help us to start .You can withdraw from Paypal to your bank account. If you ... Thanks for taking the time to look at my property. ... If you want to know more about how this deal can work please get back to me thanks.
Dear Father, Thank you for all you have done 4 us n making us 2 live in prosperity,health,n abundance.I've a great life n enjoying my days in ur blessings n goodness.My life is beautiful, excellent,n full of glory.I'm fulfilling ur purpose 4my life gloriously, inJesus'Name.Amen
There is no room for doubt because i use the name of Jesus. I am from the government of heaven. . Halleluyah... DAY 4 ( Authority in the name of Jesus). #wordatwork #wordfest2020 #wordfest2 #Sez2
It's getting closer... and expectations are at its peak. #APOKALYPSIS #NWZ1
Birthday Loading.... Celebrating Highly Esteemed Pastor Beauty Aduroja,,,, #PBA2020 #AUXANOPBA #PERFECTBEAUTY #GODSBEAUTY #1210PSTBA
The Power, Beauty and Excellence of Divinity are resident in my Spirit. I manifest the Life and Glory of Christ! #myproclamations #myaffirmationsoftruth #mymonthofproclamations. 
let me just come an pass 🚶 Having big expectations this month of #MonthOfProclamation #funny #inspiration #LifeGiver #DsbQuotes
I bring glory to the father as I bear much fruit daily In Christ Jesus.I enjoy joy unspeakable,the divine life and untold prosperity.Out of my innermost being,flows gushers of living water... #Myproclamations #Myaffirmationsoftruth #Mymonthofproclamations
Dear Father, Thank you for all you have done for us n making us to live in prosperity,health, n abundance.I've a great life n I am enjoying my days in ur blessings n goodness.My life is beautiful, excellent, n full of Glory.Our lives will 4 ur glory inJesus Name. Amen #Perfection
'I feel great': Trump returns to campaign as hundreds gather at White House Donald Trump has urged supporters to vote his rivals into "oblivion" during his first public campaign appearance since being treated for coronavirus. http://news.sky.com/story/us-election-2020-donald-trump-returns-to-campaign-mode-as-hundreds-of-supporters-gather-on-white-house-lawn-12101225
Why Jeff Goldblum Just Recreated His Iconic Shirtless Scene From Jurassic Park Jeff Goldblum just rewarded fans with an epic recreation of one of the star's most iconic photos. On Friday, Oct. 9, Jeff took to Instagram to reveal that he had once again gone... https://www.eonline.com/news/1196999/why-jeff-goldblum-just-recreated-his-iconic-shirtless-scene-from-jurassic-park?cmpid=rss-000000-rssfeed-365-topstories&utm_source=eonline&utm_medium=rssfeeds&utm_campaign=rss_topstories