Rhapsody Bible & You: THANK YOU CHRIST EMBASSY OWERRI! on KingsChat Web
THANK YOU CHRIST EMBASSY OWERRI! For sponsoring Rhapsody Bible for New Converts at the December 31st Global Service With Pastor Chris God will greatly multiply all your seeds sown and increase the fruits of your righteousness. #enter2021withPastorChris #bibleisno1 #giftabible #thebiblematters #takeastandforthebible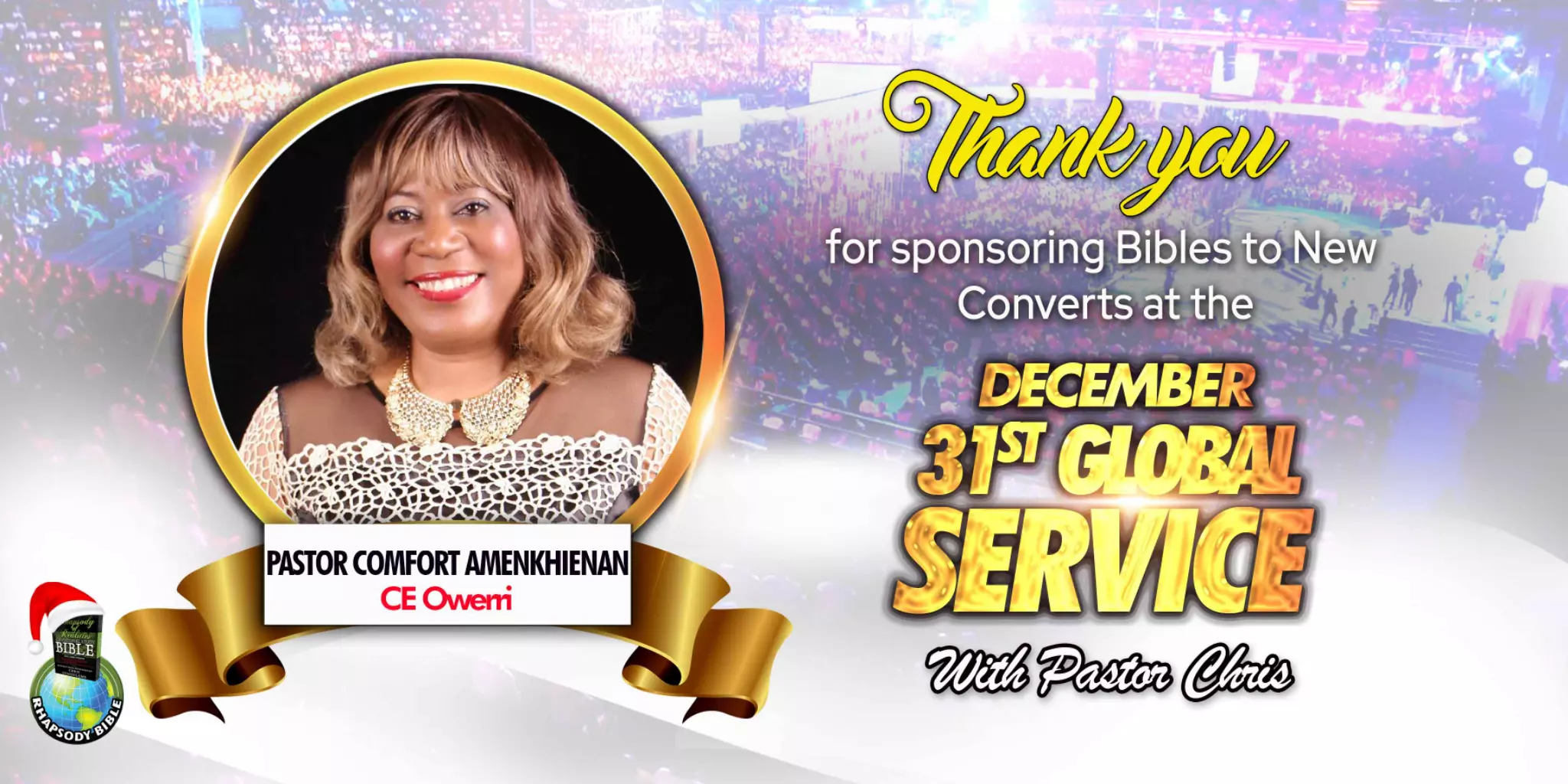 Judith Kanikwu
commented:
Congratulations Pastor Ma, thank you for seeding Bibles to New Converts💚
Thank you Pastor Sir. I love you sir. #LTMLWRADIO #ThankYouSir
📢📢Every Cell A December 31st Global Service Sponsor‼ Let's make global impact as a cell by partnering with the LTM & Radio to broadcast the December 31st Global Service with Pastor Chris live to billions of people. To participate⬇ 🔷Sponsor a Language 🔷Sponsor the Full Broadcast 🔷Sponsor an Hour 🔷Adopt a TV & Radio Station 🔷Sponsor a TV & Radio Slot 🔷Sponsor 30 Minutes 1 day to go! Its action time now🕛 📞+2348161341382, 📞+2348155228178 📧ltmpartnership@loveworld360.com
♦️ THE GRANDE UNVEILING - ARE YOU READY???... Stay glued to this super user... for the Grande UNVEILING. Hmmmm... This is HUGGGGEEEEE!!!! 💃🕺💃🕺🎉🎊🎉🎊 #Anticipate #CeAccraGhanaZone
NOTHING DIVINE IS OUTSIDE JESUS🙌🏾 #3daysprayerandfastingwithPastorchris #watchonpcdltv
I am called out to display the virtues & verities of Christ & of divinity! #2021preparationstudyseries #watchonpcdltv #3dayPrayingandfastingwithpastorchris #dec29to31 #CELZ4
Give no place to the devil. The devil has nothing in me. Don't give him the opportunity! You see, if you give him a rope; he would want to be a cowboy!!!
THANK YOU CHRIST EMBASSY IBADAN SOUTH! For sponsoring Rhapsody Bible for New Converts at the December 31st Global Service With Pastor Chris God will greatly multiply all your seeds sown and increase the fruits of your righteousness. #enter2021withPastorChris #bibleisno1 #giftabible #thebiblematters #takeastandforthebible