Today With Pastor Yemisi: Happy Birthday dearest Pastor Daba, on KingsChat Web
Happy Birthday dearest Pastor Daba, D- Diligent A- Audacious Faith B- Beautiful in and out A- Amiable Bright and Shinning, Radiating God's beauty,  grace and glory. You're greatly blessed indeed! Thanks for your dedicated life of service, unwavering love for the gospel, commitment to the vision of the ministry and to our dear Man of God. Enjoy a beautiful year. I love you🥰😘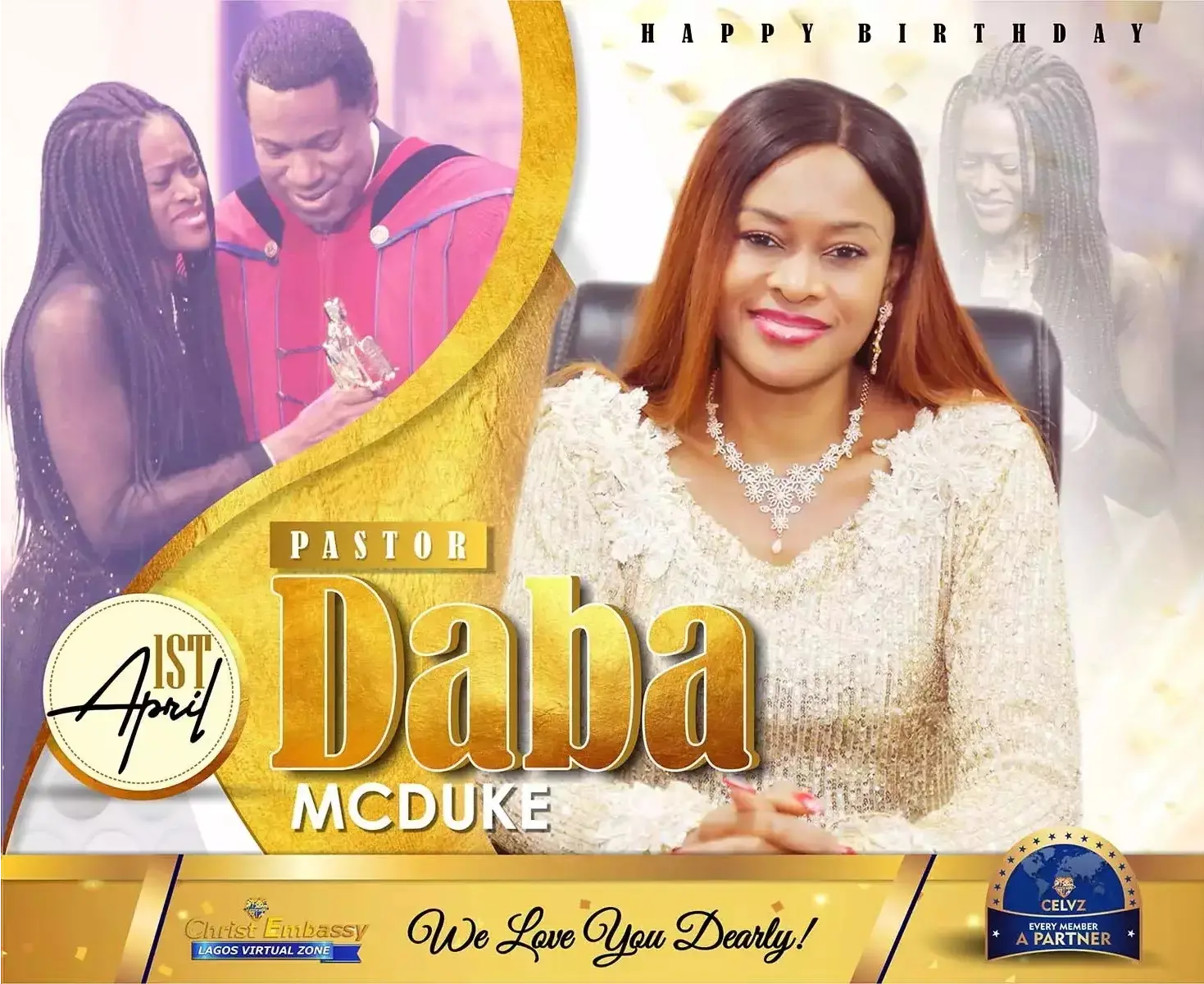 Pastor Daba
commented:
Thank you so much ma. My exceptional Highly Esteemed Zonal Director. Thank you for all you've taught me and inspired in me. I love you dearly ma @p_yemisi
Cathy Barraq
commented:
Invest $350 into bitcoins and earn $3,400 in 1 week directly to your bank account, add me to learn now, Whatsap +13252445331
Happy Birthday dear esteemed Pastor Daba.An icon of humility in service.Gentle and calm with audacious faith.Thank you for inspiring many unto commitment to our man of God and the ministry at large.I admire and love you dearly. #cemidwestzone
Empowered by God's spirit to do exploits ✨ #EZC2021live #BeyondLimits #BlwUNEC #BlwZoneB #TheBillionaireZone #blwcampusministryrocks
Pastor Sam Zakka releasing Blessings and Prophecies With So Much Power to the congregation #Good_Friday_Service #EASTER_BLISS WITH #PASTOR_SAM_ZAKKA #CeMaiduguri #NNZ2 #NNR
I have moved in #SureSpirit... #MegaEasterSunday #LCD #RORConvention #CalMC #TeamCalabarRocks
ROMANS 6:4 Christ Embassy New Benin Group Easter Convention. #cenewbenin #cemidwestzone #ceteensministry #cenewbeninTeensMinistry #LwTeensMinistry #Rapture #endtimesoldiers
CELEBRATING A RHAPSODY BIBLE GLOBAL ACE PARTNER, OUR ESTEEMED PASTOR DABA MCDUKE Thank you for taking a bold stand for the Bible Mandate always. We greatly appreciate your outstanding Partnership commitment to keeping the Bible in its place as the No 1 Book in the world. Happy Birthday! We Love you Dearly!
The land is green for me... #MegaEasterSunday #LCD #RORConvention #CalMC #TeamCalabarRocks
Jesus is coming soon... Put your house in order... Don't play too much #focus #cemidwestzone #cenewbenin #ceteensministry #cenewbeninTeensMinistry #LwTeensMinistry #Rapture #endtimesoldiers
Christ Embassy New Benin Group Easter Convention #cenewbenin #cemidwestzone #ceteensministry #cenewbeninTeensMinistry #LwTeensMinistry #Rapture #endtimesoldiers