Christ Embassy Canada: 💥Celebrating Perfection, Celebrating Grace and on KingsChat Web
💥Celebrating Perfection, Celebrating Grace and Beauty. Happy Birthday to our Highly Esteemed Pastor Ose Oyakhilome💥 We celebrate with exuberant joy, a rare gem. A treasure of inestimable value. We celebrate a Perfect inspiration of followership and dedication to the Word of God and vision of our dear Man of God. Thank you Ma for dedicating your life to bringing faith, hope and love to countless lives all around the world. We celebrate your strong courage, tenacity and uncompromising conviction in the Gospel. Thank you for being a mighty, zealous, passionate and marvelous inspiration for many all around the world. Your exhibit excellence and emanate greatness. We love you greatly and celebrate you! #PERFECTION #CELEBRATINGPOSE #POSE1115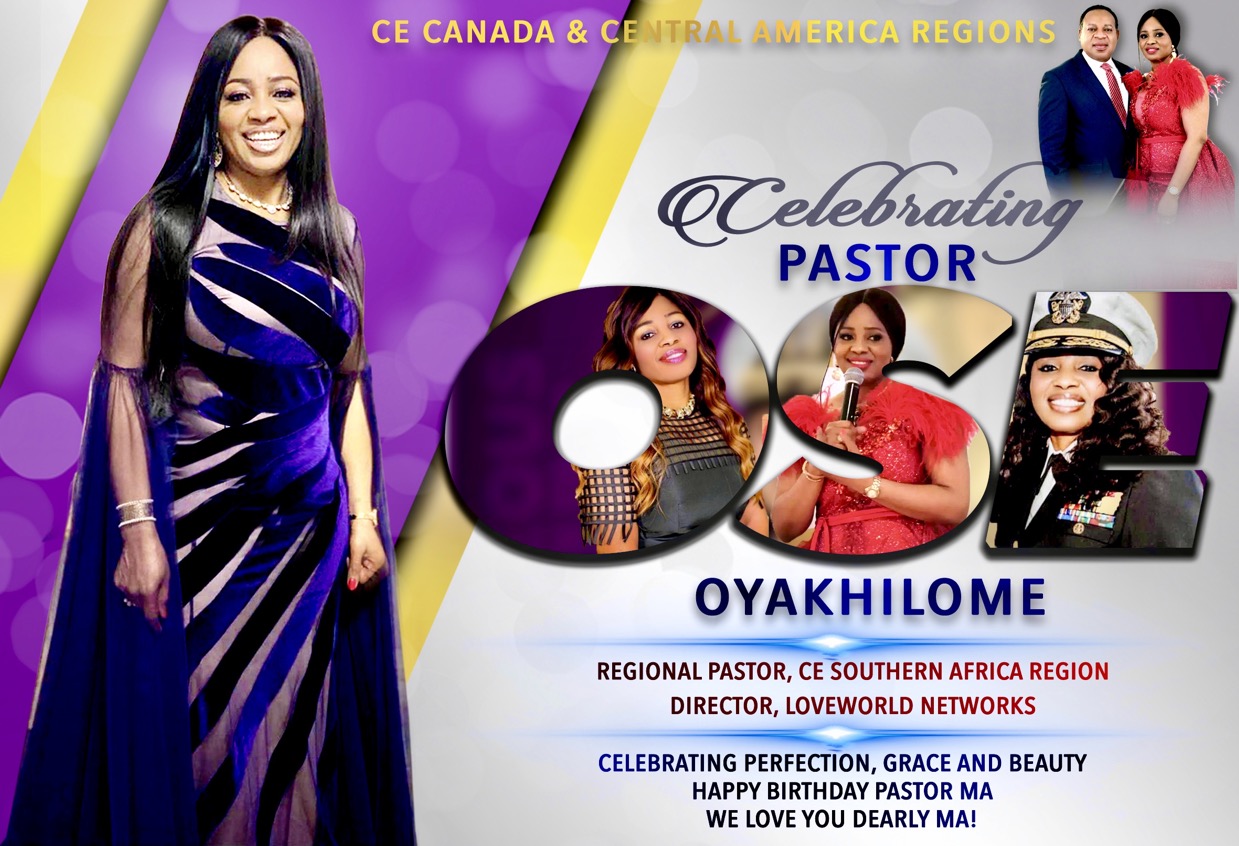 Happy birthday highly esteemed Pastor Ose Oyakhilome !!! Mum like no other. Thank you for all you do in the Loveworld nation. Thank you for your liquid love, instructions in ministry, teaching us to go beyond the limits and never see impossible. I love you tremendously.
PROGRAM ALERT: Praise and Miracle Service with Esteemed Pastor Aloy Okei. Date: Sunday, November 29th 2020 Venue: 1221 Caraway ct, Ste 1010 Largo Md 20774. Time: 10AM EST Join live : www.christembassyusa.org DON'T MISS IT! GOD BLESS YOU.
Happy Birthday highly Pastor Ose Ma
IMCC EXPANDED 2020 IS HAPPENING NOW!!! The International Media Connectors' Conference Expanded 2020 has kicked off amid great praise, excitement and expectations. This year it is bigger, richer and expanded as nominated delegates arrive to participate onsite with even more connected online from across the globe in the conference themed 'Empowering the Church for Global Gospel Dominance'. It's a conference like none other. Follow this superuser for more #IMCCX2020 #CEMCAbuja #IMCC2020  #Nowinits7thedition
IMCC Xpanded 2020 Day 1! Happening Now. The ministry is so enriched with so many beautiful apps . What are you doing to bring so many people on board? Esteemed Pastor Lanre Alabi #ImccXpanded2020
This is LoveWorld News IMCCX 2020 UPDATE! The esteemed Pastor Lanre Alabi, Director, LoveWorld Church Growth International delivers first keynote lecture on 'Empowering the Church for Global Dominance'. Stay connected for more sizzling UPDATES. #IMCCX2020 #LoveWorldNews #PastorChrislive
Please be their guest as they Tie the knot Traditionally on the 21st of November 2020. They would be looking forward to see you, #ABIWOUNDO 2020...
#prayingnow #pclprayathon2020 #prayathon2020 #iampriestinoffice #WEVZ1 #CENetherlandsAlmere
PHOTO SPEAKS: Foundation School Graduation 2020.