The Haven Nation: The Haven Nation Celebrates Our on KingsChat Web
The Haven Nation Celebrates Our Esteemed Pst Victor Uba On The Occasion Of His Birthday. Congratulations!! We love you dearly Sir. From all of us in The Haven Nation. #TheHavenNation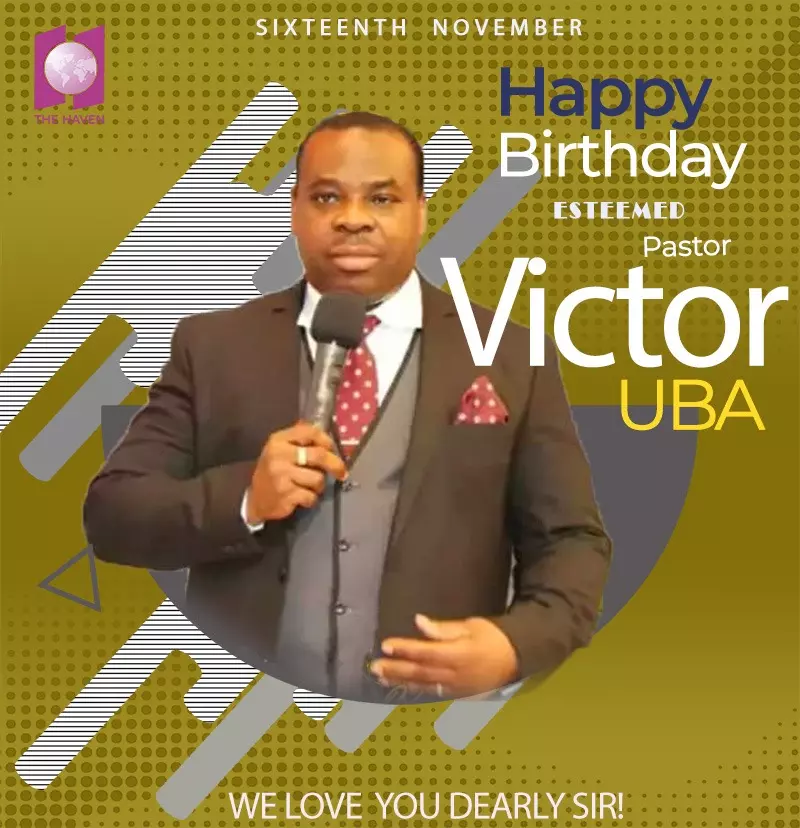 Tony Asemota
commented:
*HAPPY BIRTHDAY SIR FROM BRO. ANTHONY CE FREIBURG. THANK YOU FOR YIELDING YOURSELF TO THE HOLY GHOST AND FOR YOUR LABOUR OF LOVE IN THE BODY OF CHRIST WE LOVE YOU DEARLY FROM CE FREIBURG OUTREACH. 🎂🎂🎂🎂🎂🎂🎂🎂
#StillPraying #Day316 (pt 4) #photospeaks - inspiring moments from prayer sessions led by groups from CE Ministry Centre (Abuja) and Port Harcourt Zone 3, in Nigeria; CE Accra Zone, Ghana; and CE Region 1 Zone 4, United Kingdom! Prayer sessions also led groups from the Global Youth Leaders Forum in India, and more! #prayingnow #prayathon2020 #PCLprayathon2020 #iamapriestinoffice
What a wonder filled and power packed first day at the #IPPC2020 We have entered a new phase of ministry!! 💥 🎊 ✨ #IPPCDIARIES #BLWUKZONEB
We have arrived at the glorious Loveworld Crusade Grounds!! We are witnessing history in the making 😍 Glory to Jesus ✨ #IPPC2020 #IPPCDIARIES #BLWUKZONEB
We are just 5 days away ⏰ #PA2111 #hbdpastorandy #celebratingourfather #cedurbangroup #cesazone2
About my Fathers Business...🔥 #blwukzoneb #blwcampusministryrocksTM #soulwinningextravaganza
Happy Birthday Bro Mabochrist, A passionate soulwinner and builder of God's people. Your passion for the word is admirable. Thanks for your unquenchable passion for the expansion of the Kingdom. It's from Glory to Glory for you.
IMCCxpanded2020 #takingactionnow #EWCAZ4 #Cameroon # CELIMBE
You cannot move from where you are until you see beyond where you are.
I've been brought out of sin, sickness, disease, depression, poverty, frustrations and everything that's of the devil, into God's Kingdom of light.