CE Kano: *Rhapsody of Realities Daily Devotional​​* on KingsChat Web
*Rhapsody of Realities Daily Devotional​​* _​​Pastor Chris Oyakhilome PhD_ _Monday, 30th March 2020._ *THE WORD IN YOUR SPIRIT .* _And take the helmet of salvation, and the sword of the Spirit, which is the word of God_ *(Ephesians 6:17).* 2 Corinthians 10:3 says, *"For though we walk in the flesh, we do not war after the flesh."* We're not into a physical battle; it's spiritual, and our weapon is the Word of God; the sword of the Spirit. As you release God's Word—the rhema of God—you're getting on the offensive in the realm of the spirit; power is released that shatters the enemy. This is the reason for meditation. God's Word is powerful in your mouth, after meditation—voracious meditation. During this kind of meditation, your whole attention is on the Word; you allow no distraction whatsoever. This is what makes the difference between someone that's quoting scriptures from the head and someone that's quoting scriptures because it has become resident inside him. This was what distinguished David from the rest of the Israelites. They were all circumcised and knew about the covenant, but they trembled before Goliath. None of them could face the giant. But when David showed up, he wondered why everybody was afraid of Goliath and said, *"…who is this uncircumcised Philistine, that he should defy the armies of the living God?"* (1 Samuel 17:26). He was saying, "We're circumcised, and by circumcision, we're in league with God. But this guy is uncircumcised; he doesn't have God on his side!" The circumcision meant something to David that others didn't know about. That's what happens when the Word is in your spirit. Jesus said out of your belly shall flow rivers— gushers, floods—of living water (John 7:38). Colossians 3:16 says, *"Let the word of Christ dwell in you richly…."* Become voracious in your study of, and meditation on the Word. Have the Word in your heart and in your mouth; it'll make you a wonder and give you the winning mentality. Praise God! *CONFESSION* _From my innermost being flow gushers of living water. As I meditate and receive the Word gladly into my spirit, it brings forth righteousness, wisdom and revelation, prosperity, victory and abundance. Praise God!_ *FURTHER STUDY:* *Joshua 1:8* This book of the law shall not depart out of thy mouth; but thou shalt meditate therein day and night, that thou mayest observe to do according to all that is written therein: for then thou shalt make thy way prosperous, and then thou shalt have good success. *1 Timothy 4:15* Meditate upon these things; give thyself wholly to them; that thy profiting may appear to all. *1 Year Bible Reading Plan :* Luke 8:22-39 & Joshua 5-6 *2 Year Bible Reading Plan :* Romans 4:11-25 & Psalm 102 #cekano #nnwz2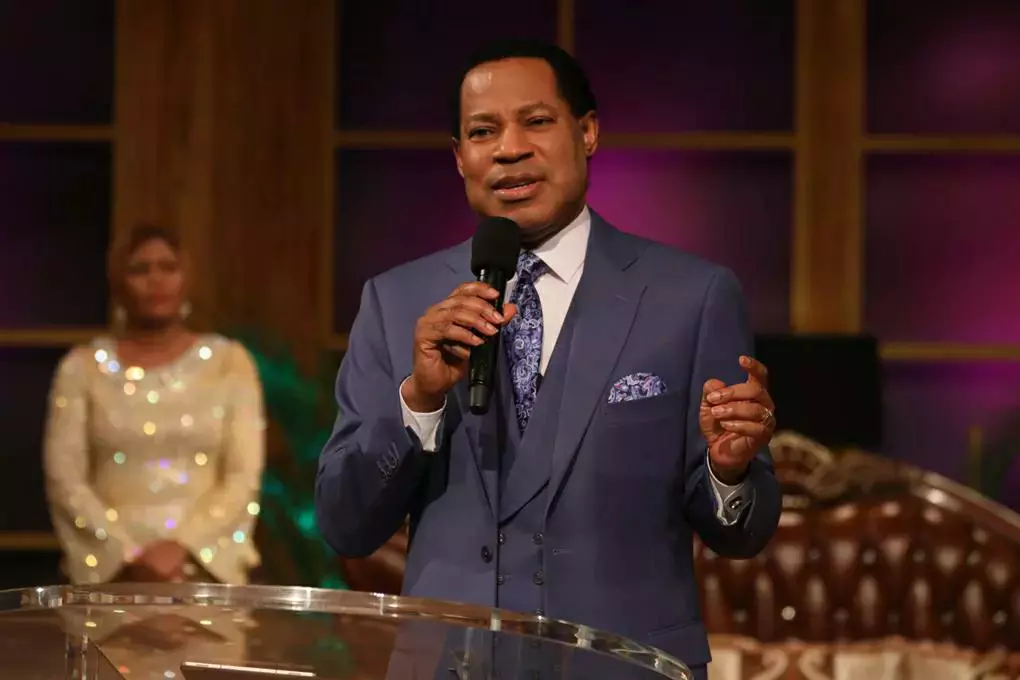 What a message, dear Pastor Chris! You always teach me the word of God in a special way. I am on the go, no time for compromise! #GDOPSAZ1
The celebration continues. Happy birthday Esteemed Pastor Sir Steven Sir!
Happiest Birthday of Perfection Pastor Sir. Thank You for always making the work so easy. Thank You for always going that extra mile. Thank You for being a great blessing to us in Legacy Group and Zone 2. Enjoy Your new age of increased glory. We love You Sir Happy Birthday Pastor #CESAZONE2
Celebrating my Esteemed Group Pastor, Pastor Steven. Thank you Pastor Sir, for your unwavering commitment to the gospel of our lord and savior Jesus Christ and teaching many the truth of the word of God, i love you sir.
Happy Birthday dear Brother Bayo. Thank you for being such a great friend and dear Brother. We love you. God bless you REAL good. The girls say 'Happy birthday Uncle Bayo' !! ❤️
Over 730 new cell leaders inducted into the glorious workforce of God & ministry, yesterday & I was honoured to be one. I'm proudly a cell leader of the LoveWorld nation..my heavenly CV just got an upgrade. #ChristEmbassyUyo #SSZ2 #NewLevel #CGI #CGICellLeader
Rhapsody of Realities TeeVo Monday, March 30 SOAK IN GOD'S MINDSET (God Is A Spirit, And He Thinks Differently) 👤 Pastor Chris 📖 TO THE BIBLE Isaiah 55:9 NIV "As the heavens are higher than the earth, so are my ways higher than your ways and my thoughts than your thoughts." ◀️ LET'S TALK This Scripture clearly reveals to us that God doesn't think like people do. He doesn't see the way people see or hear like they hear. He thinks differently. His Word or instructions to you may not make natural sense, but that's because He doesn't relate from the natural realm or standpoint. Take, for example, the account of Genesis 26. At a time of severe famine in Gerar, God instructed Isaac to remain where he was instead of relocating to Egypt like everyone else around him. Genesis 26:12-14 records that "...Isaac sowed in that land, and reaped in the same year a hundredfold; and the Lord blessed him. The man began to prosper, and continued prospering until he became very prosperous; for he had possessions of flocks and possessions of herds and a great number of servants. So the Philistines envied him." Isaac prospered, made progress and became very great in a time of famine, just because he followed God's instruction. Maybe like Isaac, you've found yourself in a place where everything seems dry. God wants you to know that you can still prosper where you are. Or perhaps you've been battling with sickness in your body; His reasoning is that you're the healed and not the sick (1 Peter 2:24). Accept this truth, and keep confessing your healing. Meditate on this truth, and, like Abraham, believe in the God who makes alive the dead, and start calling those things that are not as though they were (Romans 4:17). Let your reasoning be in sync with God's way of thinking; there're no impossibilities or limitations with God. That's the same mindset He wants you to have today and always. 🎯 Go Deeper 1 Corinthians 1:27-29; Isaiah 11:3 🔊 Speak I have the mindset of God's Word. I refuse to see limitations or impossibilities, for God's Word has inspired faith in me to be possibility-conscious, and to reason like Him! I'm of quick understanding and I don't judge by what I see nor reprove after the hearing of the ears. *7 Days Of Prayers & Fasting with Pastor Chris and Pastor Benny Hinn.* _Saturday March 27th - Friday April 3rd 2020._ *Be Internet-ready! Get your devices and internet ready to view the 3 -hour online event.* Ensure To Connect Your World To Pray; Share this post widely! _*Remember indicate your schedule of prayers in the prayer Chain as Pastor instructed us to do.*_ *DO IT NOW! EASY* http://7daysofprayer.rhapsodyofrealities.org 📚 Daily Bible Reading ONE YEAR Luke 8:22-39, Joshua 5-6 TWO YEAR Matthew 26:47-56, Exodus 39 ▶️ Act Meditate on God's Word in Isaiah 55:9-11, and start seeing things with the eyes of faith. ✍️ My Notes _______________________________________________________________________________________________________________________________
It's time to take this gospel and preach CHRIST to... 1. Our Family Members 2. Our Neighbors 3. Our Colleagues at Work/School (even if you are unemployed) 4. Our Friends 5. Strangers (those not included in list 1-4) Matthew 24v14 NO STORIES! NO EXCUSES!! NO APOLOGIES!!! #warriministrycentre
Happy birthday great WOG Sinach . Thank you for impacting lives all around the world..Thanks for impacting me personally all these years and for your frontline role in our work for the Master . I love you dearly . Grace has increased even more.