The Healing School : #DHCONFESSIONS 23RD NOVEMBER 2020 💯 on KingsChat Web
#DHCONFESSIONS 23RD NOVEMBER 2020 💯 Visit https://enterthehealingschool.org to listen to our daily divine health confession podcast. Psalms 59:16 (KJV), "But I will sing of thy power; yea, I will sing aloud of thy mercy in the morning: for thou hast been my defence and refuge in the day of my trouble." ✅ The video of the week is now available on the Healing School website. Get inspired for a miracle as you watch the testimony video of the week. https://enterthehealingschool.org/v Like, comment and share post. God bless you!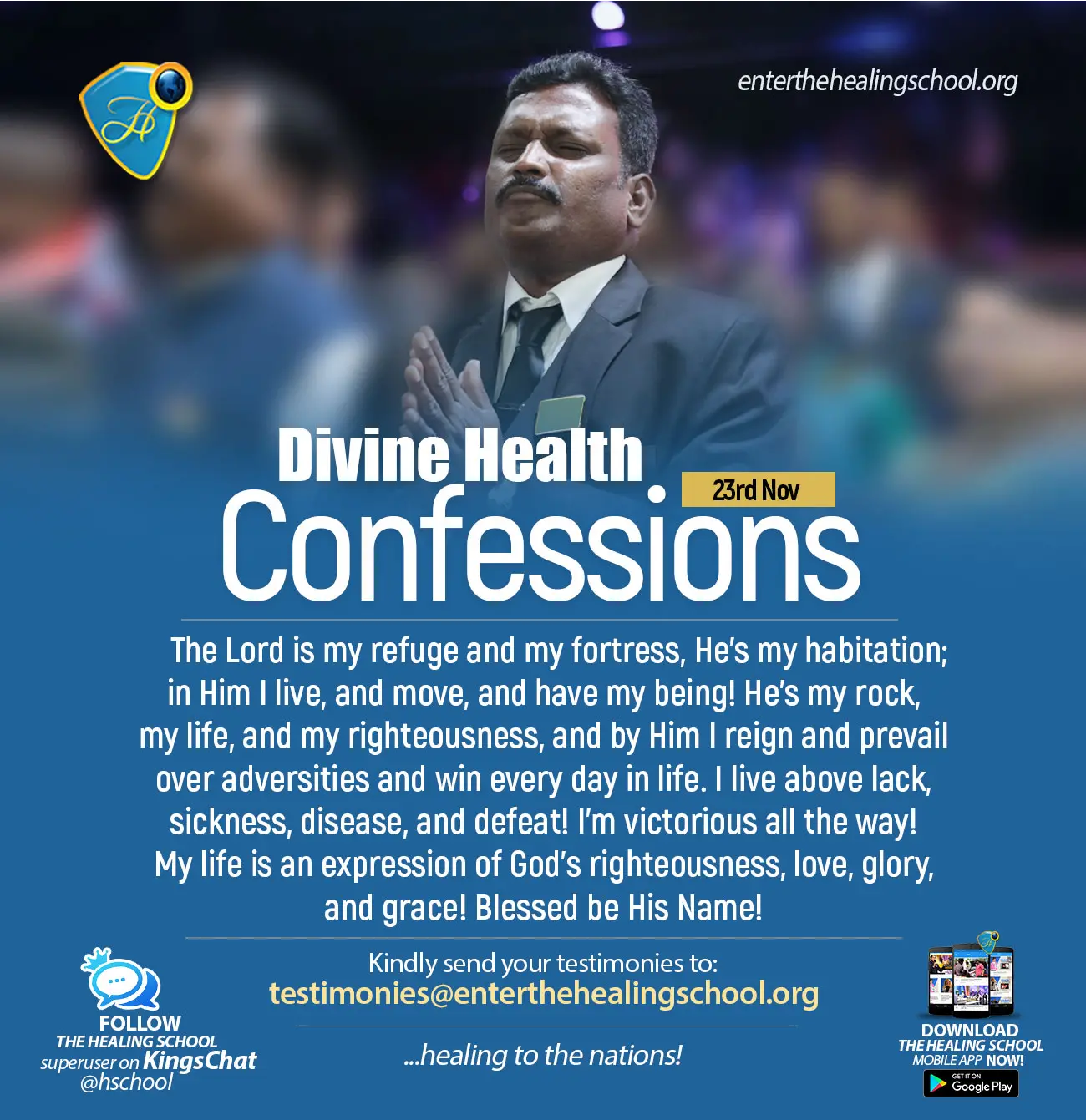 Apple's contract manufacturer Pegatron okays $150 million investment in India Apple assembly partner Pegatron has given the nod to invest $150 million into its first production facility in India, an operation that could be used for iPhone production in 2021. https://www.techradar.com/news/apples-contract-manufacturer-pegatron-okays-dollar150-million-investment-in-india/
The promise and challenge of Roblox's future in China In a much-anticipated move, California-based gaming firm Roblox filed to go public last week. One aspect driving the future growth of the children- and community-focused gaming platform is its China entry, which it fleshes out in detail for the first time in its IPO prospectus. Like all gaming companies entering China, Roblox must work with […] http://feedproxy.google.com/~r/Techcrunch/~3/RpJSWxw03-k/
Joshua: Will Wilder change his understanding? Anthony Joshua has questioned whether Deontay Wilder's reaction to defeat will ever "make sense" – but reiterated his rival was the reason they never met in the ring. https://www.skysports.com/boxing/news/12040/12130811/anthony-joshua-on-deontay-wilder-how-he-feels-today-might-change-it-isnt-coming-across-in-the-right-way
Reaching many for the Lord in every nation! Rhapsody of Realities 23rd November 2020 BE MINDFUL OF THE SCHEDULE OF OTHERS Rev. Dr Chris Oyahkilome Dsc.DD PRAYER Dear Father, I thank you for your wisdom at work in me, causing me to use time wisely and prioritize my activities for today. The Holy Spirit guides me to be productive and effective in everything I do today, to significantly make progress, advance the work of the Kingdom, and improve my life, in Jesus' Name. Amen. 🤓 Study today's Rhapsody and share with your world https://installs.rhapsodyofrealities.org/?id=mzi1598924267 You are blessed! #OnlineOutreachCampaign #25thNovCellOutreach #GlobalDayOfPrayer1stTo2ndDec #SocialMediaStratiome #MonthOfPraise #YearOfPerfection #MEASIA #CEABUDHABI1 #UnitedArabEmirates #CharisBSG #MakariosPCF 🇦🇪🇧🇭🇮🇱🇺🇲🇸🇦🇲🇦🇴🇲🇺🇲
Happy Birthday Amazing Esteemed Pastor Peter Odaba... A Pillar of Faith We love you dearly Sir... #NNCZ1 #CE_JOS #CEGOMBE #HAPPYBIRTHDAY
I will do more ! It is all about Jesus . Thank you Lord ..
DIVINE HEALTH CONFESSIONS NOVEMBER 23 The Lord is my refuge and my fortress, He's my habitation; in Him I live and move, and have my being! Visit:www.enterthehealingschool.org/dhr to listen to the audio podcast. #Faithproclamations #Dhconfessiones #healingtothenations