Affirmation Train: THE TRUE SACRIFICE OF PRAISE on KingsChat Web
THE TRUE SACRIFICE OF PRAISE PASTOR CHRIS OYAKHILOME. By him (Jesus Christ) therefore let us offer the sacrifice of praise to God continually, that is, the fruit of our lips giving thanks to his name (Hebrews 13:15). Just as the priest offered sacrifices of burnt offerings and incense in the Old Testament, today, we offer sacrifices of praise to God with the fruit of our lips, which are the words we speak in praise and thanksgiving to the Lord. The sacrifice of praise transcends superficial statements like, "Lord, I thank you for everything." For it to be a true sacrifice of praise to God, it must be mixed with substance from your spirit; you must have definite reasons for praising Him, and then voice those reasons. If I said to you, "Thank you for cleaning the house so well," I've praised you. In the same vein, praising God means giving Him thanks in the Name of Jesus for specific reasons. The sacrifices of praise are confessions, declarations, psalms, hymns, and spiritual songs that you render to Him for His love, grace and goodness towards you. They also refer to tributes or speeches that acknowledge and celebrate the Name of the Lord. They're confessions of God's Word that we make to glorify Him. These confessions (or professions) are the fruits and calves of our lips-words from our mouths that give glory to God. Therefore, when making confessions, say beautiful things about God and give testimonies of His wondrous works. Proclaim what He has said about Himself and about you: "...for he hath said...So that we may boldly say..." (Hebrews 13:5-6). As you make those confessions in Jesus' Name, He (Jesus), being our Great High Priest, presents them before the Father, who receives your praise and worship as a sacrifice of a sweet-smelling savour. Hallelujah! PRAYER Blessed Father, how great and glorious you are! You're the only wise and true God, who reigns and rules in the affairs of men. To you, O Lord, be all glory, honour, majesty, dominion, and praise! Thank you for making my life beautiful, and filling me with your glory, righteousness, and peace, in Jesus' Name. Amen. #theyearofperfection #knowledge #alignment #wordfest2 #wehavemoved #monthofpraise #spiritual #strengthened #talkingsession #wordfest2020 #loveworld #affirmationtrain #thankyoupastorchris #ippc2020 #productivity #excellence #praise #blessings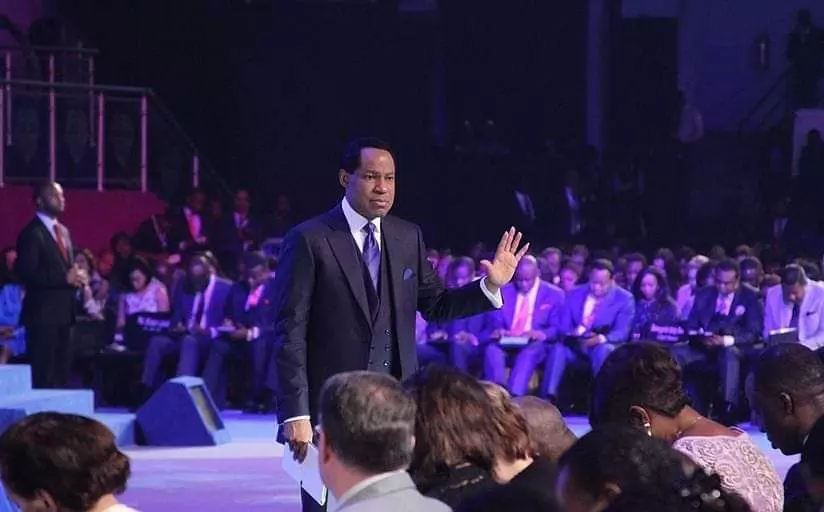 IPPC 2020 : MORE VITAL INFORMATION FOR YOU HELLO! It's less than 11 hours to the most anticipated, the biggest and the best IPPC ever. As you prepare to attend this glorious conference, here are some vital information for you. CONFERENCE SCHEDULE • Morning Sessions : start at 7am • Access Control: commences at 5:30am • Break : after the morning sessions • Evening Sessions : end at 6pm DRESSCODE Please be informed that the dress code for the conference remains FORMAL wear, while the dress code for Loveworld Awards is FORMAL DINNER wear. Comfortable shoes are also recommended because of the size of the Crusade Grounds, and the distance between the various conference facilities. ENTRANCE INTO THE LOVEWORLD CRUSADE GROUNDS There's a new entrance into the Loveworld Crusade Grounds, and there is signage to guide and give you clear, concise directions on driving into and out of the Loveworld Crusade Grounds. ACCESS CONTROL (KINGSPASS AND WRIST BANDS) There are two levels of access control - Wrist Bands and the Kingspass QR Code. The wrist band is required to gain access onto the Crusade Grounds from the external gates, while the QR code is required to gain access into the auditorium. Your wristbands will be given to you by your Zone/Church. Please kindly ensure you've downloaded KingsPass and you have your IPPC 2020 event QR Code. See you at the Best IPPC ever. God bless you. #ippc #ippc2020
WE ARE LIVE at the IMCC EXPANDED 2020. This is the Gathering of Digital Champions & Soliders.😎😎💪💪💪 Special Appreciation to my Highly Esteemed Zonal Pastor (#TLB) for the opportunity to be here.❤️❤️ #IMCC2020Xpanded #7thEdition #IMCC2020 #TLB #CEBAYELSA #NSSZONE1
WE ARE LIVE at the IMCC EXPANDED 2020. This is the Gathering of Digital Champions & Soliders.😎😎💪💪💪 Special Appreciation to my Highly Esteemed Zonal Pastor (#TLB) for the opportunity to be here.❤️❤️ #IMCC2020Xpanded #7thEdition #IMCC2020 #TLB #CEBAYELSA #NSSZONE1
📸Pictures Report of a Glorious Sunday Service we had today!!!📸 #blwcampusministryrocks #blwkenyazone #yearofperfection
Hallelujah...Lord I give your PRAISE!!!
🎺🪘🎺🪘🎺🪘🎺🪘🎺🪘🪘 IT'S TIME FOR THE NEXT LEVEL. International Pastors and Partners Conference 16th to 22nd Nov 2020. IT'S TIME FOR MORE GRACE FOR GREATER EXPLOITS IN 2021. PARTNERS ARE YOUR READY!!!! 🕺💃🕺✍🏼🕺💃🎷🎼🎷🕺💃 video by @thereal_s_o_g
💞 Glorious Sunday Service Photos speaks👇 Amazing choir ministrations, ROR & Word Segments; 💥He counted us faithful & placed us in Ministry.He has enabled us for ministry & has given us the Ability & Grace to excel. 💥We finish this year strong. #cecanada #cebramptonwest
Love personified. Happy birthday Very Highly Esteemed Pastor Ose ma. ❤❤❤❤💃💃💃💃💃💃🔥🔥🔥🔥🔥🔥. LMAMUSA celebrates and honor you ma. We love you so so dearly.