anita lumnwi: Today I celebrate a wonderful on KingsChat Web
Today I celebrate a wonderful labourer in God's vineyard #happybirthday bro Nicolas #blwdouala we love u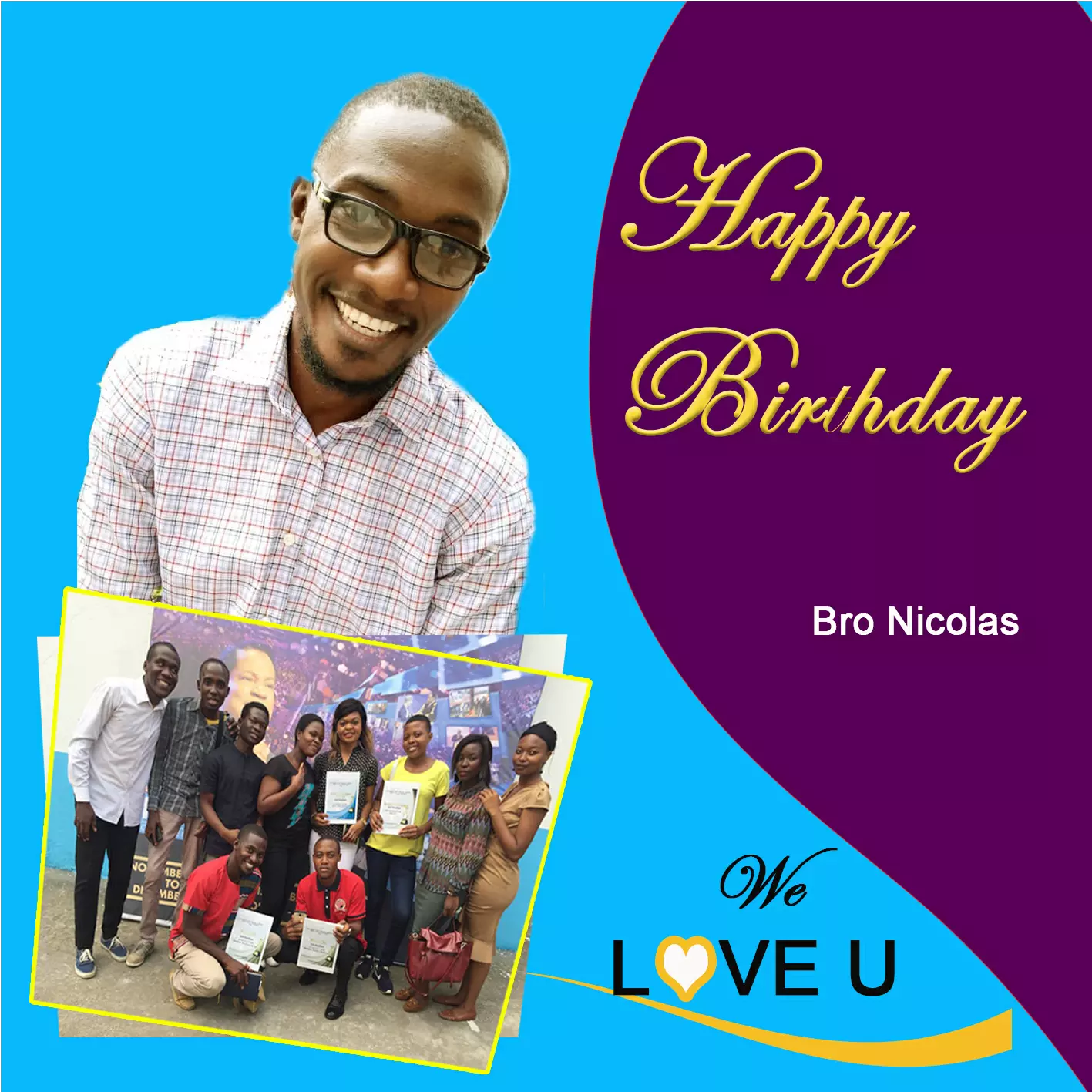 koko Mojoko Christie
commented:
Wow happy birthday bro Nicolas.keep excelling in all you do.God bless you
Brenda Glitters💥
commented:
We love you mighty burning n shinning light. Thank you for your labour of love in campus ministry université de Douala
🎶"Great is Thy faithfulness," O God my Father, There is no shadow of turning with Thee; Thou changest not, Thy compassions, they fail not As Thou hast been Thou forever wilt be" 🎶
Join us in a live broadcast on reasons for visa denials for student visa applications. Today Fri 11 Oct, by 12:00 GMT +1. Don't miss it.
I am super excited to announce that the greatly anticipated full Video for Too Faithful(Live) is now up on YouTube, Follow this link: https://youtu.be/YA2Lxfw4SSw Pls kindly like, comment, subscribe and share widely on your platforms. #CEAMC #LoveworldNext #MosesBliss
Woooooooowww celebrating a leader with a golden heart. 1 day to go 🕐🕗🕢🕘 #CelebratingIDU #IU1210 #HBRegionalRep #LMAMWESTERNEUROPEREGION #WesternEuropeRegion #LMAMWEZ4 #CEBremengroup #CEGermany #WEZ4
Happy supernatural birthday pastor ma. You are a burning and shining life. From grace to grace and faith to faith. Thank you pastor ma for liquid love. #PSA1011#CEILORIN1
Supper ready and excited! #BNBC2.0 #PSISFIRE #BLWZONEI #BLWADAMAWAGROUP
🎶Great is Thy faithfulness!" "Great is Thy faithfulness!" Morning by morning new mercies I see; Before we needed Thy hand hath provided "Great is Thy faithfulness," Lord, unto us!🎶
LETS PRAY FOR OUR EDUCATIONAL SYSTEM AND CURRICULUM. #Cephzone2 #RON2019 #Rhapsodyofrealities