Pastor Don Okhuofu: One moment of fellowship with on KingsChat Web
One moment of fellowship with the Holy Spirit can give a lifetime advantage and boost in your journey of success that nothing else can create for you. - Pastor Chris (RoR Tuesday 3 Sept 2019) #liftchallenge #CELZ1rocks #CEShangisha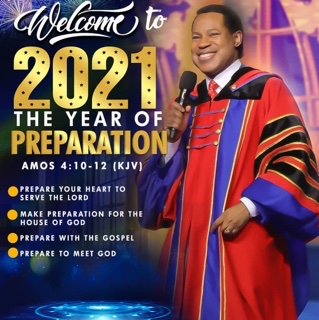 KathyMansaray
commented:
Our ultimate happiness is to see you all succeed. Now is the right time to invest and start earn"ing. You no longer have to wait for lockdown to be called off or wait for your monthly salary's you can start earn"ing for the comfort of your home. No need to spend hours in analysing chart. You have got the solution and right opport-unity before you today. Take a bold step today, join the winning team and earn consistently. For invest:ment enquires, contact on kingschat @kathymansarsay to get started Success is a thing of the mind. Once you think it by faith, it starts to manifest immediately. Do not doubt yourself anymore. Believe you can achieve great things.Remember when you receive your pro:fits paid out come and testify.. You can inbox admin @kathymansaray at kingschat platform we love you dearly #
TNI FRANCE HAPPENING ON THE 29.09.19
Job 22:29 (AMP) When they make [you] low, you will say, [There is] a lifting up; and the humble person He lifts up and saves. Glory to God #TLBMYADVANTAGE #liftchallenge #monthofuplifting #NSSZONE1
With hearts filled with expectations, lips filled with prayers and confessions, with our feet ready to arrive on the scene, T.I.E Conference, is the place to be. #tieconference #blwzonej #tieconferencemidwestnigeria
Now thanks be unto God, which always causeth us to triumph in Christ, and maketh manifest the savour of his knowledge by us in every place. 2 Corinthians 2:14 #liftchallenge, #monthofuplifting, #cecanada, #ceetobicokecentral
💥7 Facts of my Higher Life in Christ💥 1. I am a New Specie 2. I Have Eternal Life 3. I am Independent of Circumstances 4. I Can Do Anything ( I have Divine Ability) 5. I Reign as A King in Life 6. I Have Authority to use the Name of Jesus Christ 7. God Lives and Walks in me
The Lord my God through the Holy spirit is with & in me.He saved ,show how much He loves me &how happy he is with me.He laugh about me.He joy over me with singing. Glory to God. I focus my mind on the Lord & I express my love lavishly & passionately.My spirit is receptive to him
#prayingnow #Australia #declaration We are walking as Children of Light... We are synchronized with the Word of God...