LoveWorld News: #HLCPH 2019 Day 2 Highlights on KingsChat Web
#HLCPH 2019 Day 2 Highlights Official Opening Ceremony & Further Expatiation on the Unique Message by Pastor Chris https://loveworldnews.org/s/NQaO616682 Click on the link above to watch the featured video exclusively on LoveWorld News.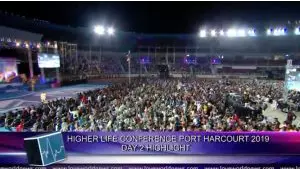 https://www.kingsch.at/p/UVcrVFB
...for tremendous power is released through the passionate, heartfelt prayer of a godly believer! #cesavz4 #cesazone4
1 Timothy 1:18 "This charge I commit to you, son Timothy, according to the prophecies which went before on you, that you by them might war a good warfare;"
The light will cause us to flourish. What can you SEE #loveworldukzone4 #loveworldsheffield #ukz4 #flourishCell #AgapeGraceBS #AgapegraceCell
Isn't she beautiful? HBD esteemed Pastor Lola. I celebrate your awesome and amazing personality. Thank you for being a great light through which countless millions find their way...Your path will continue to radiate with greater intensity as the years progress. I love you!
Joy and excitement expressed as we all celebrate the efficacy of the Word in our new facility... Halleluya!!! #CEAMC #CEKoroduma
HBD my beautiful Sis Tessy. Always full of smiles anytime, anyday. You are shinning so brightly & impacting ur world this year & God's wisdom is uopn you mightily. Enjoy every moment of your new age & keep making a difference. I love you dearly.💗💛❤💜 #ceirving #Cetexaszone2
OUT NOW!!! On SoundCloud... https://soundcloud.com/ken-weke/i-bless-you Go bless God 🛐 Like. Share. Repost. #BirthdayGift😁