Sophie Daniel: Day of Bliss Special with on KingsChat Web
Day of Bliss Special with TLB, holding on Sunday 29th of September, 2019 @ the Ecumenical Centre Igbogene, Yenagoa.. Time:10am prompt.. See you there!!!! #DOBS #DAYOFBLISSWITHTLB #CEBAYELSA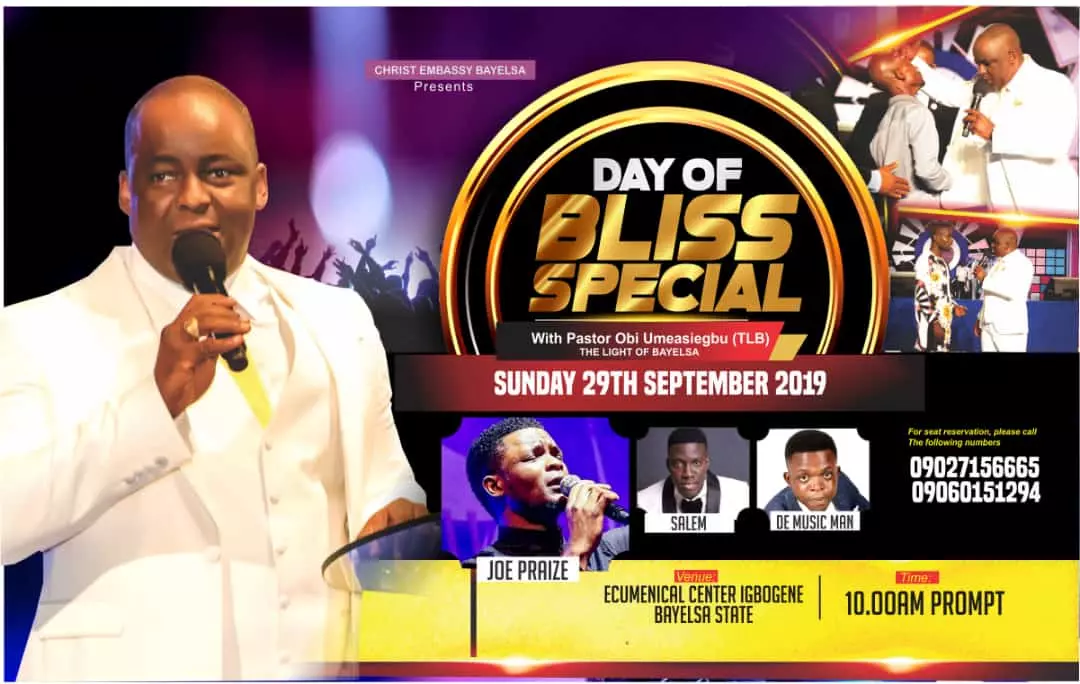 Celebrating superstar and winning dad. #cemaun2 #cesazone3 #RevKen918
Happy birthday to our highly Esteemed Reverend Sir. We love and appreciate you Sir!!! #revken918 #ceottawa #cecanada
Happy Birthday to you "Dcn." Stephen! You are indeed a son of consolation, you make up for the lack of others. We love you-I love you very much!
- You activate the power of God through consciousness. If you're not conscious of who you are it will not work. Change your world. The Holy Spirit came to live in you for a reason. #trainingprogrammepastorchris #challeng #monthofupliftingukzone2
BOOOOMMMMMMM🍾🍾🍾🍾🍾🍾🍾 CONGRATULATIONS TO CE UK ZONE 2 (REGION 2) CHILDREN'S MINISTRY For Achieving 💯 Compliance In The Download Of Children's Ministry September Curriculum For ALL Churches in the Zone. Thank you for all you do in ensuring the children in your zones are moulded by God's Word.👏👏🌷🌷 God Bless You #loveworldchildrensministryrocks #childrenschurchrocks
#celebratingoureximiusgenius...
#solabration loading... #celebratingoureximiusgenius