Reverend Ken: Happy Birthday to a beautiful, on KingsChat Web
Happy Birthday to a beautiful, respectable and adorable Citizen of our Loveworld Nation. A woman whose life of uncommon Faith is characterized by a Rhapsody of results and impact in our Nation. Today and tomorrow we celebrate you for loving our man of God and walking in his steps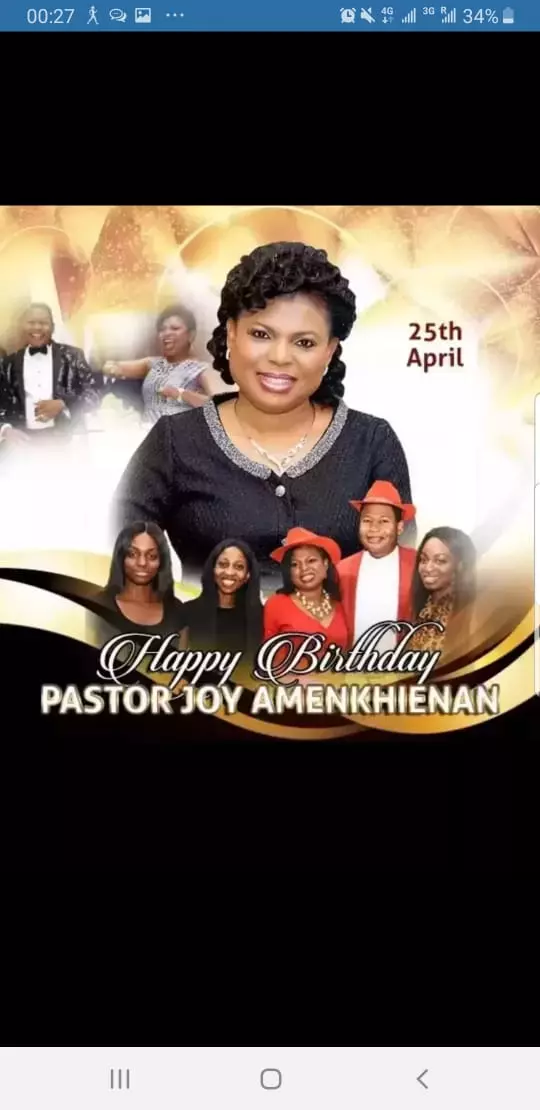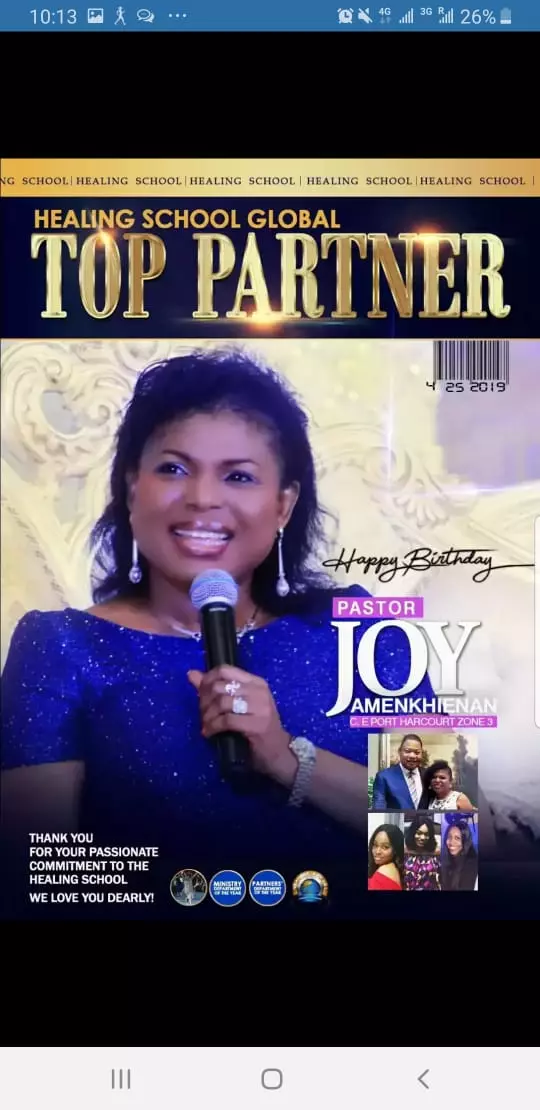 Thank you MA for being beautiful inside and outside. You are so full of love and compassion. Thank you MA for having a beautiful heart. I call you the BEST BOSS.
#rhapathon #ewcaz2 Un autre niveau avec la Rhapsody des réalités 🙏
Live from the city of Calabar, Cross River State #CMC #CalMC #TeamCalabarRocks
Happy Birthday Mum! You are the Many-Sided Wisdom of God in Action! An epitome of Grace, Glory & Excellence. I celebrate your Loving, kindhearted, beautiful Spirit in Christ Jesus. Its your year of Lights, full of Divine Directions, Testimonies, Signs & Wonders. I looove you💗💖
Its my beautiful boss's birthday. Thank you so much pastor MA for your care, love, tenderness and love. I love you like kilode.
Happy b'day Deaconess! I join heaven in celebrating your new year. I pray that as your years are, so shall your strength be, with increased grace and ability. #cecanada #Cebramptonwest
Thank you pastor MA for being a sis, a friend and a mother. There is no boss like you. I love you personally.
The Word Happening Now Live Pastor Vale Odu-Thomas. U. J. Esuene Stadium #CMC#CalMC#TeamCalabarRocks
The Word Happening Now Live Pastor Vale Odu-Thomas. U. J. Esuene Stadium #CMC#CalMC#TeamCalabarRocks
The Word Happening Now Live Pastor Vale Odu-Thomas. U. J. Esuene Stadium #CMC#CalMC#TeamCalabarRocks