ICLC/IPPC: IPPC 2020 - 8 DAYS on KingsChat Web
IPPC 2020 - 8 DAYS TO GO As we round off the Year 2020, What are your plans, visions, goals and projections for the New Ministry Year? Be sure to write and articulate them; because at the IPPC 2020 from Monday 16th to Sunday 22nd November 2020 you'll receive divine ideas, innovations and strategies that will position and set you on course for extraordinary accomplishments in 2021 and beyond. Don't miss it. Please find the below the prayer guide for today. #ippc #ippc2020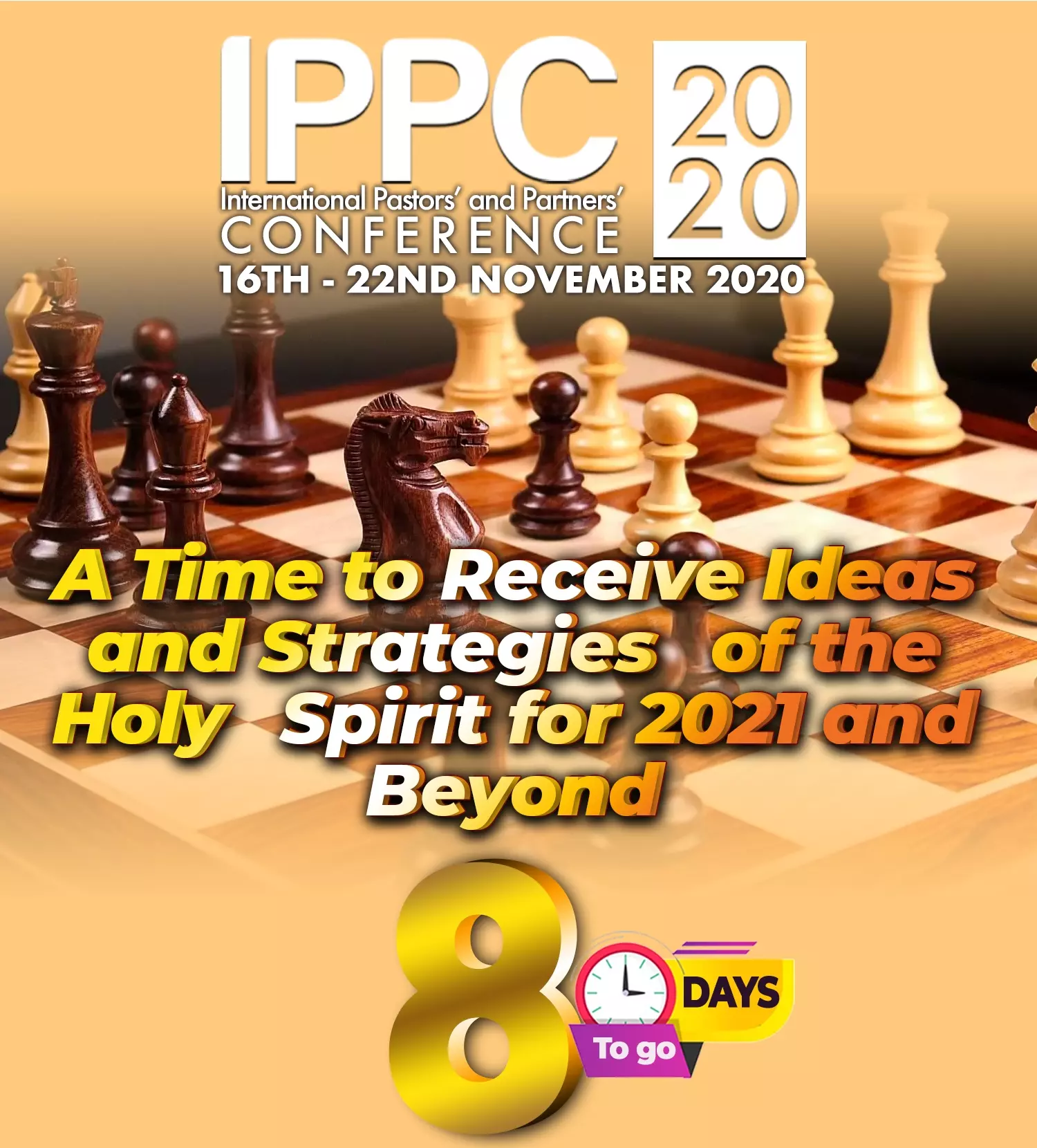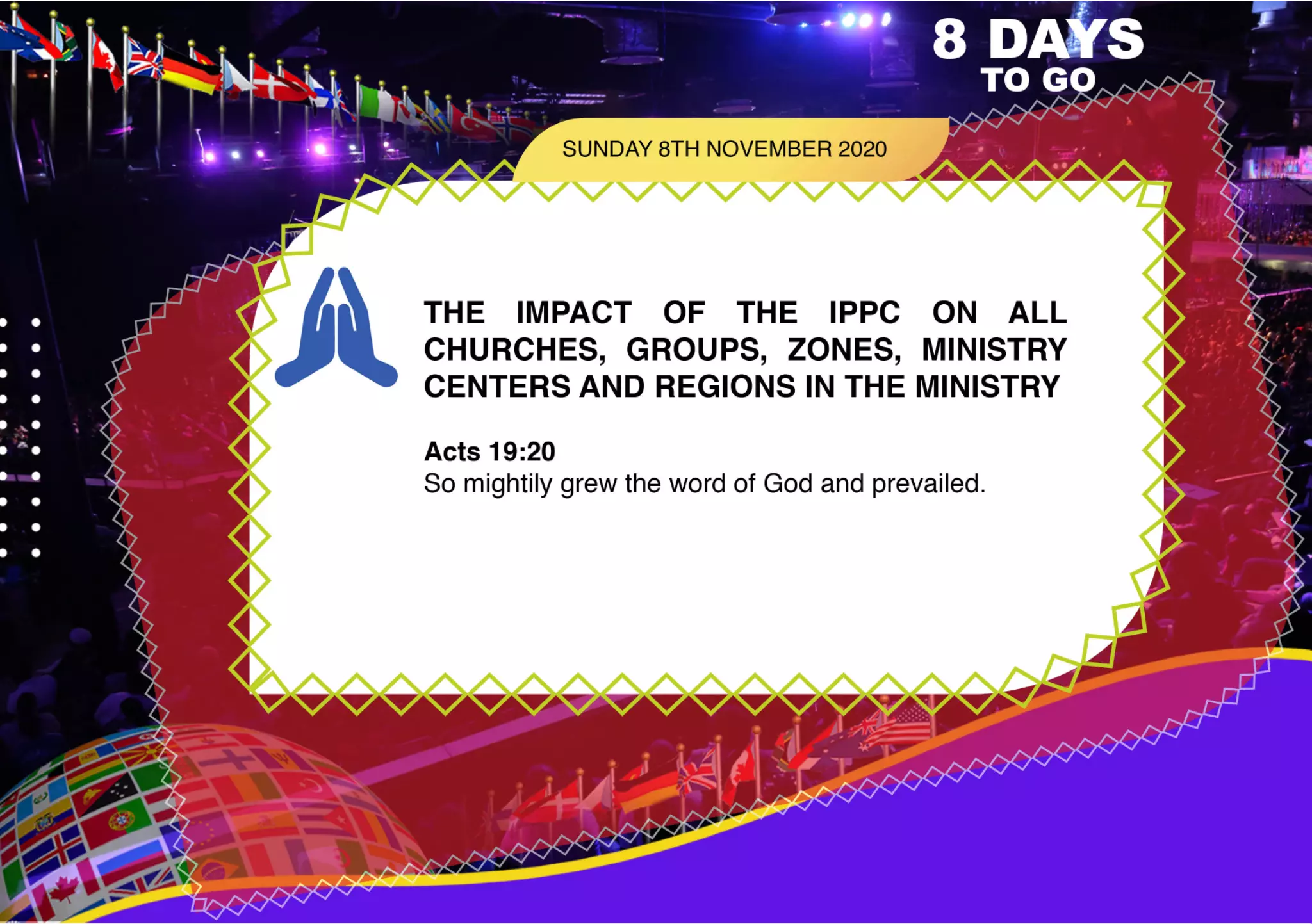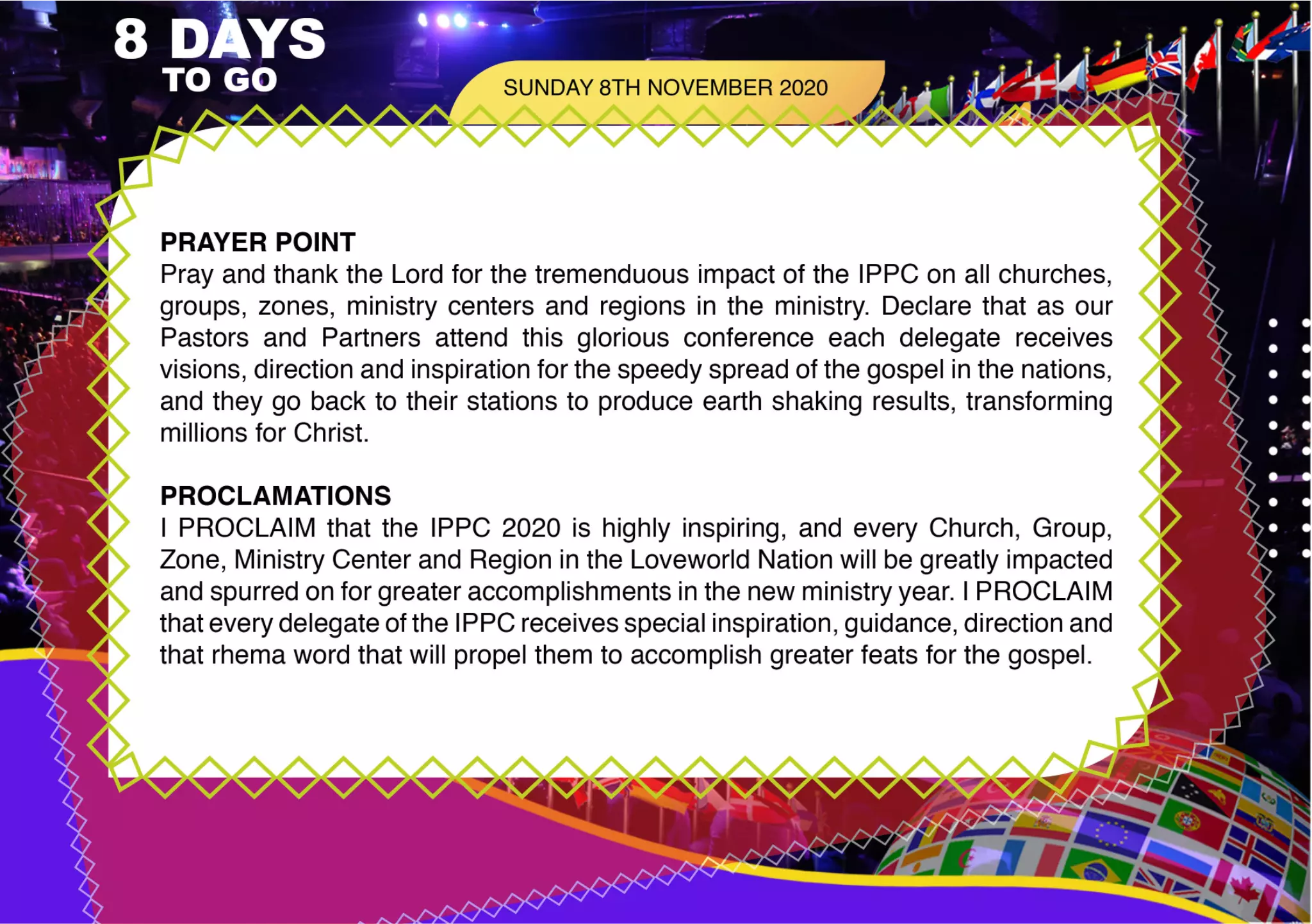 WE ARE LIVE!!! On Hello Loveworld #EWCAZ3 #Uganda
Jesus you are the Lord of Lords Jesus you are the Lord of Lords Jesus you are the Almighty God You have Won You Won The Victory
#SundayService #CENorkemParkChurch #CESAZONE2 #CEKemptonparkGroup
Hebrews 12:28 Wherefore we receiving a kingdom which cannot be moved, let us have grace, whereby we may serve God acceptably with reverence and godly fear.
Happy blessed birthday Pastor Ma, I love you dearly 🥰😍😘. Hip hip hooooooooray 💃💃💃🎊 #CelebratingaMotherofmothers #Theblessedone #CEZone2 #Gracefulladies #Legacygroup
Celebrating an Icon, My Super star, our very own mother,Pastor Tayo. Happy birthday Pastor Ma We love you somuch
THE OASIS PARK EXPERIENCE AT IPPC 💯 Reasons Why You Should Visit the Oasis Park... #OasisPark #IPPC2020 #HealingSchool #healingtothenations
The Highly Esteemed Zonal Director Pastor Freedom Wealth-Eriya concluded the meeting with words of empowerment, reminding women how powerful they are, how all that is seen is as a result of the presence of a woman. He referred the women to the scriptures proving that without Mary they wouldn't have been a Jesus and of course without his mother we wouldn't have met him. He added that women were the only ones that had faith to raise the dead in the hall of fame (Hebrews 11:35),proving that a woman can achieve anything she puts her mind to do,regardless of how dead the situation seems. The Highly Esteemed Pastor Freedom then pronounced a blessing upon all women and without a doubt every woman present received a special anointing for the next level.