Christ Embassy UK Region: Happy Birthday to our Esteemed on KingsChat Web
Happy Birthday to our Esteemed Pastor Tayo. We love you sir.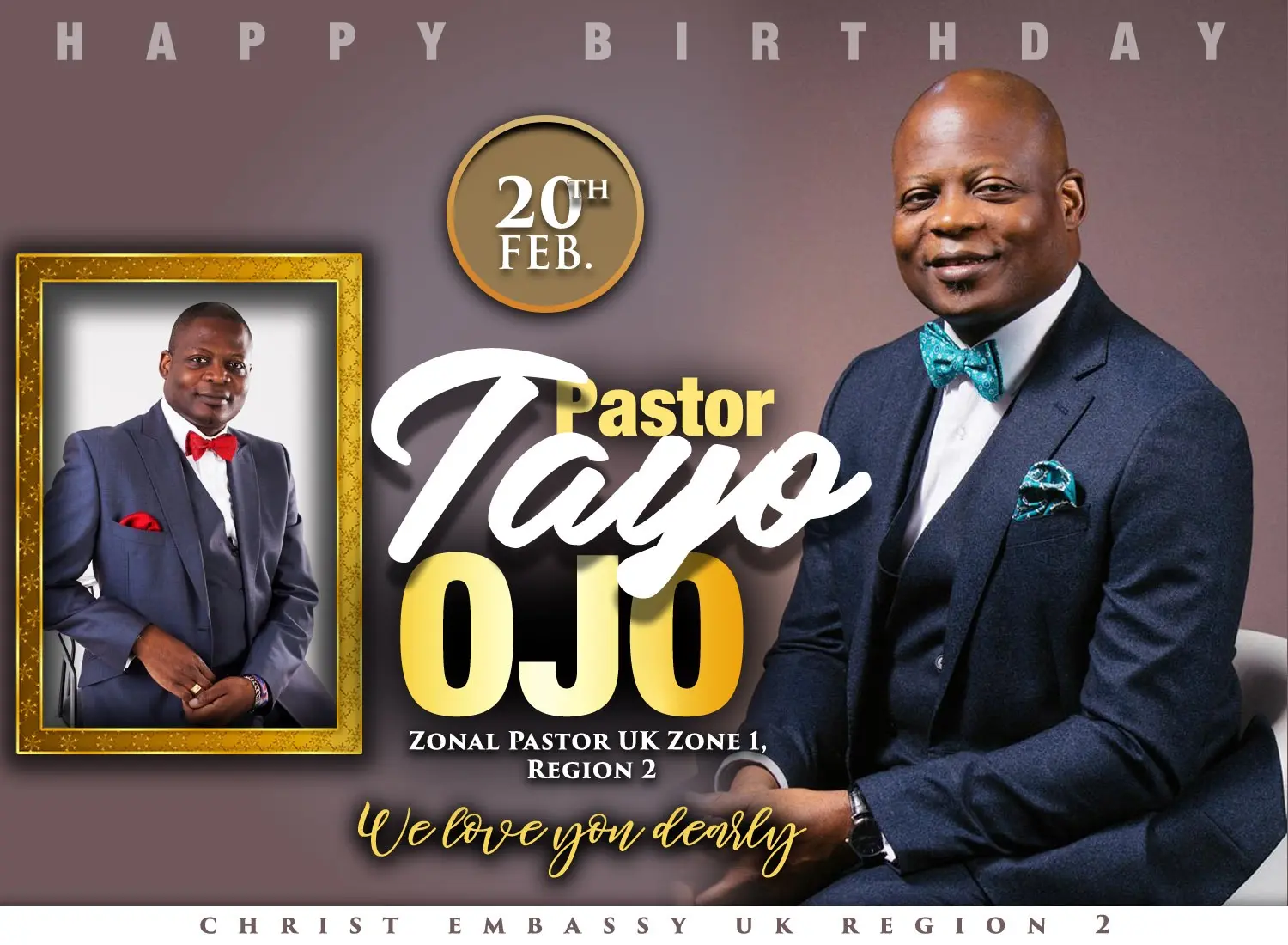 Catherine B
commented:
Invest $350 into bitcoins and earn $3,400 in 1 week directly to your bank account, add me to learn now, Whatsap +13252445331
Stephanie Morgan
commented:
Join our Hxf Crypto currency tradeing plantform... it's really lucrative way of earning consistent income weekly with just little investment and it doesn't require any experience, just step by step instructions..It's an investment where you invest on bitcoins and the sum of bitcoins you invest in, will been process and doubled in a multiple in 7 days trade and then invested in the same account that you invested in again and again, you can invest with credible Asset traders and earn returns of ... $300 to earn $3,000, $400 to earn $4,000, $500 to earn $5,000, $600 to earn $6,000, $700 to earn $7000, $800 to earn $8,000, $900 to earn $9,000 $1000 to earn $10,000.All in 7days trade and 10% will be my commission and no extra payment before withdrawal .. Dm me+13202072231
LOVEWORLDSAT KIDDIES LUNCH HIGHLIGHTS! Round of applause 👏🏾 for our Star LoveworldSAT Kiddies Presenters 🤩🤩🤩 Congratulations to you all on your commendations. _ www.loveworldsat.org/live-tv _ #loveworldsat #loveworldnetworks #kiddies
Congratulations to Sons of Consolation Group and Foreigners Cell for a successful Cell Mega Outreach #exceedinggrace #ceaz #ceabujazone #graceliveshere #cellmegaoutreach #aheadship
The LMAM was not left out in the program. We shout in the holyghost #celagoszone2 #reallovewithpastoremeka #lwteensministry #itplcinyourcity2021 #Apapagroup
Going about our Father's Business. Winning souls #CELagZone2 #ZonalChurch #Triumphanthaven3 #SuccessCell #28SoulsChallengr #LZ2Cellministryday
#CETunes #LoveworldradioGerman
📷ITPLC IN YOUR CITY 2021 GRAND FINALE REPORT FROM MINISTRY CENTER, WARRI. #itplcinyourcity #lwteensministry #imalive #mcwarri
In the kingdom of God there is no competition. You don't have to beat somebody to be somebody. God has already made you a somebody.
Testimonies everywhere. God be praised. #LLN #24hoursonlineprayer #UKZone2 #NorwoodGroup #NorwoodChurch
Congratulations Haven A of Zonal Church for a Successful Cell Mega Outreach 1 #exceedinggrace #ceaz #ceabujazone #graceliveshere #cellmegaoutreach #aheadship
Mishriff lands Saudi bounty Mishriff powered home to wear down American ace Charlatan and land the world's most valuable race, the $20million Saudi Cup in Riyadh. https://www.skysports.com/racing/news/12040/12224110/mishriff-lands-saudi-bounty