Collins damian: Happy Super Birthday to my on KingsChat Web
Happy Super Birthday to my Father, Teacher, Life Coach & Prophet. Thank you Pastor for teaching me the word of. I am who I am because of you. I Love Sir.....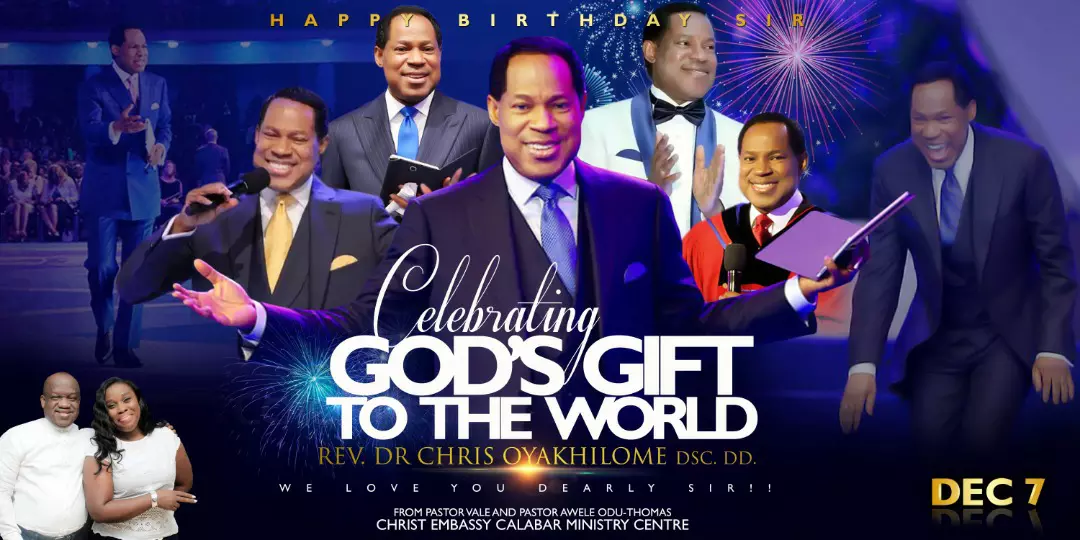 Joy Orok
commented:
Wao this is beautiful l love my Pastor
Wow! Happy Birthday Pastor Chris sir, we love you. This is Bro. Milonga from CE Lusaka 1. My mum and I went to visit a widow. What a day it was because she got born again! We talked to her about the word and gave her K200 as a gift. #BLWdayofservice2018 #cesazone3 #zambiagroup
Thank you for making the hope in Christ more visible to our generation Pastor Sir. Thank you for teaching us the undiluted word of God, and helping us see ourselves in the word #DEC7CAN #CECR
I loooooooove you so very much Pastor Sir! The Best in the whole wide world! #Dec7 #StillCelebratingPastor #Father #Coach #Prophet
Never known a man that loves Jesus the way he does #cesapele
#Dec7 #CEOrile1 Happy birthday Pastor Sir. Thank you for changing my life with the word of God. I love you so much my Superstar!
Happy birthday Pastor Chris Sir. Thank you for beautifying our lives with the Word of God. We love your Sir. #offer7 #dayofservice #sazone2
https://ceflix.org/videos/watch/1808807