Portia Passion: Happy Birthday Prepared Ma. Ever on KingsChat Web
Happy Birthday Prepared Ma. Ever beautiful, passionate, excellent, joyful, full of faith...I love you beaucoup beaucoup. You are such an amazing blessing to us. #glorygraceexcellencePLL #PLL2803 #Plisalawal #ceaccraghanazone #ZoePCF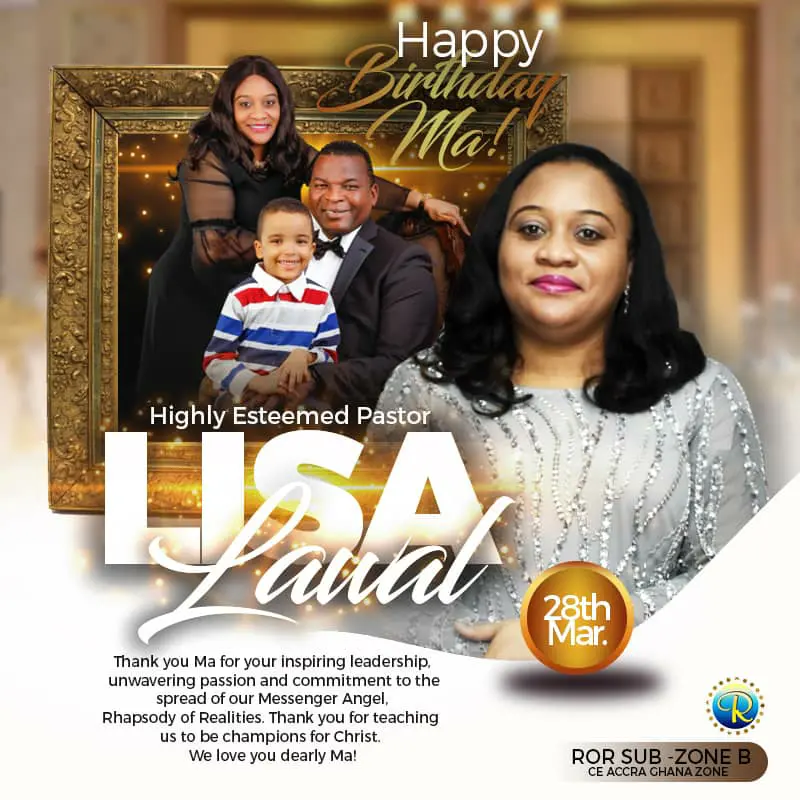 Cynthia Melissa
commented:
Trading is fraught with risks, as there is a possibility of profit and the possibility of loss as well, and the trader must be aware of the risks surrounding him, which come from many sources, in addition to the risks in the market there is the possibility of loss as a result of exposure to a fraud by a company that claims to act as a financial broker while Actually take investment money in various ways and methods illegally. I will show you how I turned $300 to $4000 5day trade.
Happy Birthday Mum, You are special gift from God to me . Thank you for loving me and our Family sooooo much. Thanks for your prayers and constant words of encouragement with God's Word. I love you for always. #CeAccraGhanaZone #PLisaLawal
#DAILYMEDITATION Here's A Word For You👏 The Spirit of God says, "I'll bless your food and your water. I'll get rid of the sickness among you; there won't be any miscarriages nor barren women in your land. I'll make sure you live full and complete lives." Hallelujah 🙌 Kindly Follow @affirmationtrain #mydeclaration #prayingnow #loveworld #pastorchris #teaching #talkingsession #see #upwardbound #forward #empowerment #signs #wonders #leadership #gospel #illuminations #peace #affirmationtrain #music #possession #supernaturaledits #strengthened #pictures #invigorated #excellence #divinemight #reigning #winning #victorious
Today marks a very special day! Happy birthday to the highly esteemed Pastor Lisa Lawal! I love you very much Pastor Ma! #GlorygraceexcellencePLL #PLISALAWAL #PL2803 #canadazone #lwteensministry #teevoclub #focusedteevoclub
Our Moderator, Sis Deborah was top notch 👌 #SundayServiceWithPastorAiren #blwukzonea #blwcampusministryrocks
#Photospeaks first quarter foundation school graduation ceremony with our highly esteemed pastor IB. #CGI #Sod #cemidwestzone #cesiluko #cesiluko1 #group6
Happy Birthday Highly Esteemed Pastor Lisa Ma . Thank you for being a blessing to the body of Christ and to our lives . Thank Esteemed Pastor Ma for inspiring us . I love you dearly . #CeAccraGhanaZone #CeAvonorTeensChurch
Happy birthday dear esteemed pastor Esther Anakhu, group pastor, CE Auchi New. Thank you for being a formidable force and an ardent follower of our Man of God. Great grace and wisdom is increased in you for this new phase of your life in Jesus name.
Listen to this wonderful song from Service today by the BLW UK Zone A Choir. 🙌🏾🙌🏾🙌🏾 #SundayServiceWithPastorAiren #BLWUKZoneA #BLWCampusMinistryRocks
She teaches the word with so much zest - Esteemed Sis Anna Schmitt 🥳🥳🥳🥳 #SundayServiceWithPastorAiren #blwukzonea #blwcampusministryrocks
CE GREAT GARRISON: You yourselves like living stones are being built up as a spiritual house, to be a holy priesthood, to offer spiritual sacrifices acceptable to God through Jesus Christ. 1 peter 2:5 #Cephzone2 #CeGreatGarrison