Pastor Rita OWASE: Happy birthday to Pastor Chris on KingsChat Web
Happy birthday to Pastor Chris Otarbo. An extraordinary Soilder full of Faith. The Lord has perfected All things concerning You. Love you big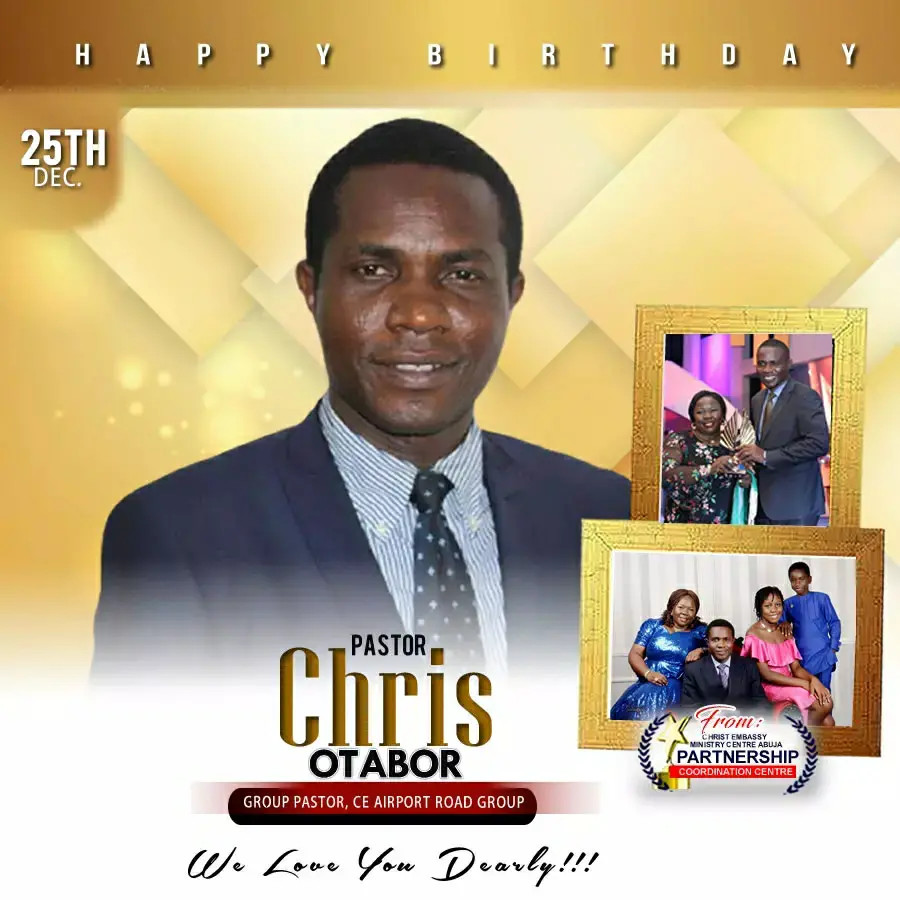 Thomas
commented:
Hxf Crypto currency trading platform .. For only guyana🇬🇾 UK🇬🇧, USA 🇱🇷 and south African🇬🇲 it's an investment where you invest on bitcoins and the sum of bitcoins you invest in, will been process and doubled in a multiple of days trade, after you cash out, then you can reinvested in the same account that you invested in again and again you can invest with credible Asset traders and earn returns of .. $300 to earn $3,000, $4000 to earn $4000, $5.00 to earn $5,000, $6,000 to earn $12, 000 , $7000 to earn $14,000. All in 7days trade and 10% will be my commission and no extra payment before withdrawals if you are ready inbox me on WhatsAp +18507391660
Dorothy
commented:
Happy Birthday Pastor Sir 🎂
jovina Isiraojie
commented:
Happy birthday to our Pastor . We love and appreciate you sir but Jesus you love.
MERRY CHRISTMAS FROM CE BONAMOUSSADI #Merrychristmas #EWCAZ4 #CEBONAMOUSSADI
Have A Fabulous Christmas Celebration! Merry Christmas Esteemed Partners!
Here's Wishing You A Celebration Of Love. Merry Christmas Esteemed Pastors And Partners!!!
Acts 26:18 To open their eyes, and to turn them from darkness to light, and from the power of Satan unto God, that they may receive forgiveness of sins, and inheritance. Thank you Father God!!! #merryChristmas
IT'S PASTOR CHRIS OTABOR'S SPECIAL DAY TODAY...HAPPY BIRTHDAY BELOVED PASTORRR🎊🎊🎈🎈🎉🎉 Happy Birthday Esteemed Pastor Chris Otabor. You are a fruitful vine, a city set on a hill that cannot be hid, the one the Lord has blessed. All that concerns you the Lord has perfected in this new year of your life. Divine grace, divine connection, divine opportunities, Wisdom, speed and accuracy are granted you. The Lord has set you on high and no one can dethrone you. Happy birthday and congratulations on your new year of Perfection. We love you dearly. #CEMCABUJA
#ANightToRemember 🙌🏾 #IAmThankful #MyPerfect2020
Merry Christmas 🎄 Family From The Michael Ogbaa Family.
We are full of gratitude for your contributions and unwavering support in 2020. Have A Fabulous Christmas Celebration!