FavouredNicole: Dear Mama,You are the word on KingsChat Web
Dear Mama,You are the word of God reveal to us!!!!you are the cup of blessings that overflows. We love you unconditionally mama.🎊🎊🎊🎊🎉🎉🎉🎉🎉🍾🍾😍🍾😍 #POSE1115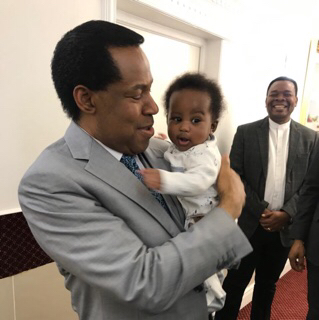 Lynn Ngwenya
commented:
GLORRRRRRRRRRYYYYYYYY!!! GLORRRRRRRRRRYYYYYYYY!!! GLORRRRRRRRRRYYYYYYYY!!! Quintessential!!!!!!!. Wow! Wow!! Wow!!!. It's such a JOY💃💃💃💃💃💃💃 and it gives me pleasure to say HaPpy HapPy birthday Pastor Ose Ma; a beauty with brains!!!.We celebrate an iconic, heroic and euphoric treasure without measure after the order of Christ Himself.We celebrate a representation and presentation of all-things-Holy Spirit and God's elect.A quintessence of rare, unique, unquestionable and even unquantifiable beauty, vitality, divinity, revelations out of heaven's resource base; unparalleled yet at par with Christ's epignosis par excellence.We take a bow.Thank you for being a mighty woman of substance and unsearchable depth; full of the essence of the Spirit without measure.Thank you for being a real definition,depiction even description in all actions and reactions of Proverbs 31.A centre of God's holiness and godliness even righteousness that centers and revolves as it evolves around God's first-fruit.A fruitful, beautiful, prayerful even joyful personality, rooted in God's marvelous, wondrous even rapturous Kingdom of LIGHT.A symbol of illumination in the nations of this world, illustrious, glorious and prestigious in every way, anyway and anyday. Thank you for being a perfect and balanced example of dignity who takes responsibility and accountability of their Christianity.For this, we are truly grateful and thankful. Thank you for presenting to us so much to learn and for honouring the call to expand the Kingdom of God; exponentially so. Thank you for not being apologetic in your spiritual vision and mission to reach and save the world. #POSE1115 #BestMomEver #celebratinggreatness
#pose1115 #allinonechallenge 💜💜💜💜💜🦄🦄🦄🦄 Happiest Birthday Pastor Ma😭😭😭💜💜thank you ma for the investment of the word of God in our spirits. We love you MOMMY PST OSE💐😊
If you want Sharks, don't build a swimming pool #IPPC2019
Purpose is not what you choose, it is what you are created for. #IPPC2019
Don't look at the enormity of the task, look at the enormity of the grace available #IPPC2019
MOTHER your heart is wide enough to carry every one of us . You are the word of God revealed to us !!! Happy birthday mama!!! 🍾🍾🍾🍾🍾🍾🍾🍾🍾🍾🍾🍾🍾🍾🍾 #pose1115 #celebratinggreatness #mama
Happy birthday to our highly Esteemed Regional Pastor, Tanzania salutes you. We love you dearly Sir.
Am provoked, very very provoked! 2020 is beautiful because am making the word of God come alive in everything around me. #IPPC2019 #Cebayelsa #NSSZONE1
Introducing SMART REACH (Soul Winning Automation)!!! Take The Lead with SMART REACH! Target souls from social media and Smart-Reach will reach them with messages uniquely designed for them. You can win your catchment with Artificial Intelligence as Smart Reach leverages Big Data to profile people and to carry out one-on-one outreach to souls online. Automatically signup the souls reached to your online church database. "The internet is becoming the town square for the global village of tomorrow". We Invite You To Visit the IMM Stand at the Loveworld Exhibition. Join us in changing the world with TECHNOLOGY. IMM… Making People Successful In A Digital World. #IPPC2019 #LWE2019 #LoveWorldExhibition #Celebrationoflights
CELEBRATING OUR TOP 10 ZONES/MINISTRY CENTRES in the LOVEWORLD TEENS PUBLISHING with the highest quantity of Teen's Publications and Devotionals Distributed in the year 2019. In 5th position: Christ Embassy Lagos Zone 2! Thank you Highly Esteemed Pastor Emeka Eze and Esteemed partners of Christ Embassy Lagos Zone 2 for empowering teenagers all over the world with the light of God's Word through the distribution of Teens publications and devotionals in this glorious Year of Lights. #LWPM #LOVEWORLDAWARDS2019