CE UK Zone 1: CONGRATULATIONS UK ZONE 1 REGION on KingsChat Web
CONGRATULATIONS UK ZONE 1 REGION 💃🏼💃🏼💃🏼💃🏼💃🏼 (The Highly Esteemed Pastor Tony Obi) 🙌🙌💃🕺💃🎉✨✨ Thank you Sir for sponsoring the reach to 1 billion people. We celebrate you 👏🏾👏🏾👏🏾👏🏾🤜🏽🤜🏽🤜🏽🤜🏽🤜🏽 #rhapsodyvirtualawards2021 #celebratingourvictories #UKZ1R1r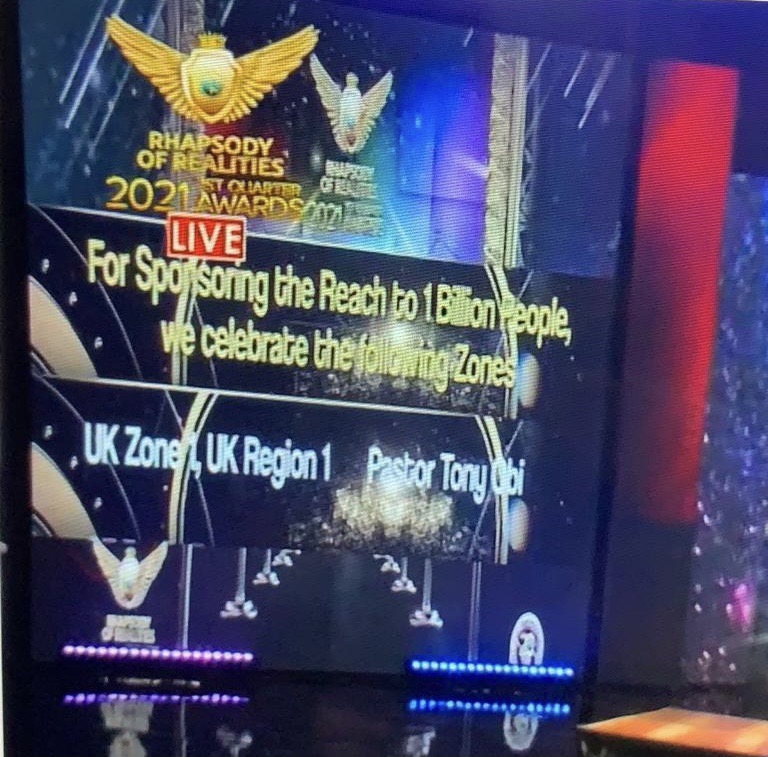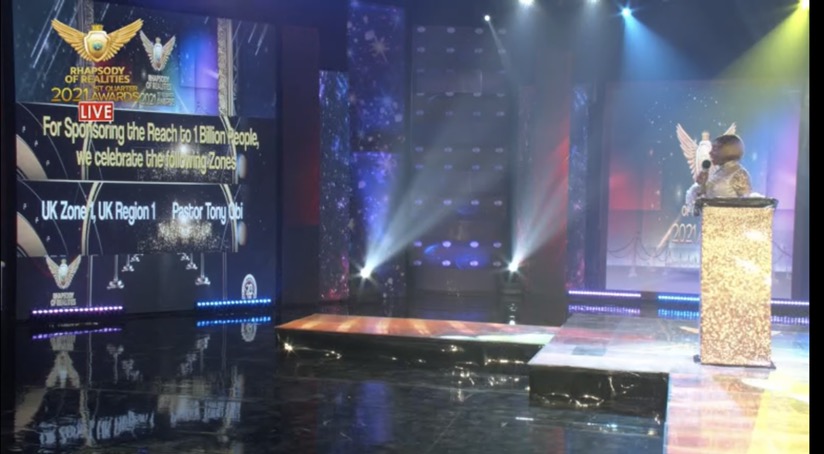 Juan Carlos
commented:
Learn how to invest $350 into crypto fx trade and earn $3,500 in just 7days. Inbox me for more details +1309 210-6575
🏆🌟✨💫1ST QUARTER VIRTUAL RHAPSODY AWARDS HIGHLIGHTS! LOGIN NOW!! - SPECIAL MUSIC MINISTRATION BY RITAH SOUL ⭐✨💫 🌟✨⭐💫🏅🎖️🏅🎖️🌟✨💫 IT'S THE GRAND UNVEILING OF THE NEXT LEVEL!!💃💃👏👏🎖🏅🏅 A special celebration of our uncommon victories and the efficacy of God's Word in the first quarter of 2021. ⏰ SATURDAY, 10TH APRIL, 2021. 🌟✨💫🏅🎖️🏅🌟✨💫 REGISTRATION AND PARTICIPATION IS THROUGH YOUR RHAPSODY AWARDS ZONAL LINK OR RHAPSODY NETWORK LINK.
🎉🎉 THE RHAPSODY OF REALITIES 2021 1ST QUARTER AWARDS. 🏆For Setting a New Global Record of Sponsoring the Reach to 3 Billion People, with a Loud Ovation, we celebrate... 💢 CHRIST EMBASSY ACCRA GHANA ZONE (The Highly Esteemed Pastor Biodun Lawal) 🙌🙌💃🕺💃🎉✨✨ Hearty Congratulations Highly Pastor Sir. Connect now via: http://awards.rhapsodyofrealities.org/accraz #CeAccraGhanaZone #RhapsodyAwards
Congratulations to our Highly Esteemed Zonal Pastor and all UK Group Pastors, Pastors and all brethren for the Record Breaking. #LWOxford #ukzone2
CE STOCKHOLM 2 @Prayathon. Glory to God!!!
#RhapsodyofRealities #ukzone2 Congrates reaching ONE BILLION 🙌🏼🙌🏼👏🏽❤️👏🏼🇬🇧🇬🇧🇬🇧🇬🇧💙💙 #lwbattersea #lwcentral
Christ Embassy Church Harkers Hall St Catherine Jamaica Zani my Grandson