Pst Osagie Osaghae: Happy Birthday to my FATHER,his on KingsChat Web
Happy Birthday to my FATHER,his Excellency the President of the LOVEWORLD NATION.Thank you SIR for Blessing me specially with the Gospel in a very special and unique way .I am fervent for and with the GOSPEL because you taught me to ..I love you passionately SIR #Nwvz2 #cekano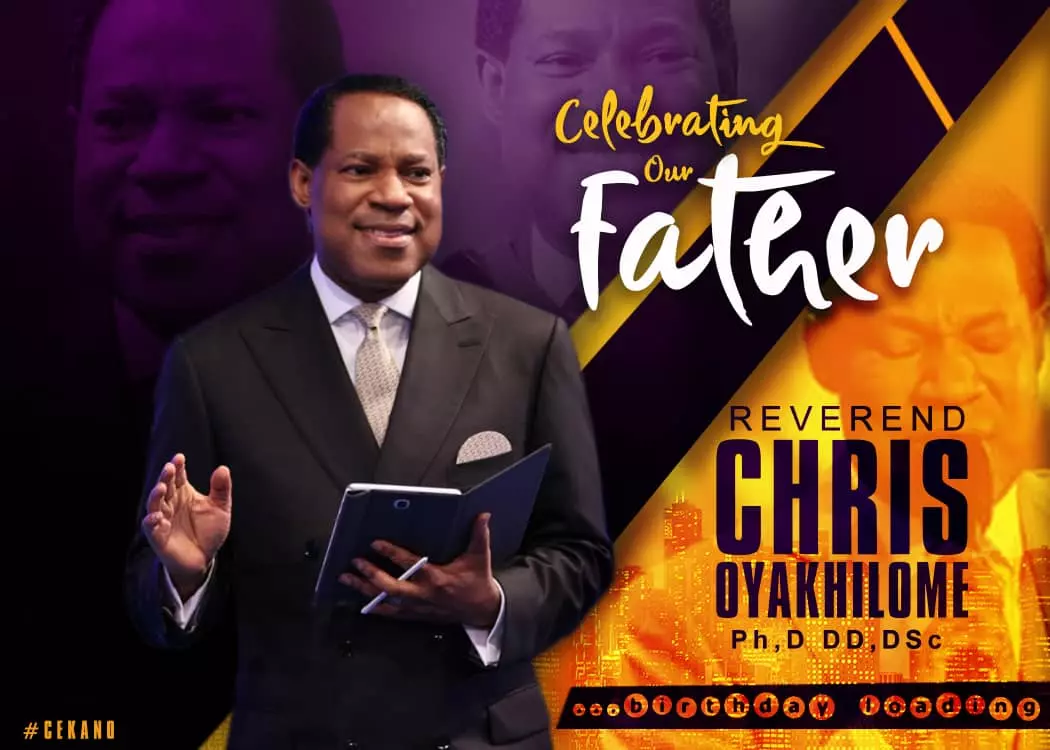 Happy Birthday Pastor Sir .I love you dearly.
Happy birthday Pastor Sir. #cebangkokthailand #cesazone2
Happy Birthday My Dear Man of God. I love you so much. Thank you for yielding yourself to the Ministry of Our Lord Jesus Christ and thank you for sharing the Gospel. I wish you could read this message
A Supernatural HBD to my dearest Dad, mentor & life coach. Pastor Sir, today's ocassion gives us yet another opportunity to thank d Lord 4 giving u to us. Thank u sir 4 changing the course of my life 23yrs ago when I stepped into CE. Thank u for making my life counts 4 the Lord.
This life we live is not by chance. We're the city set on a hill and we are taking over from First runner up 👏🏻👏🏻👏🏻👏🏻👏🏻 #CelebrityChef2018 #TeamDazzle
Happy birthday to my super dad, pastor sir,thank you for who you are and what I have become as a result of coming in contact with you.Thank you for exemplifying the Love of Christ to us. I love you for being you 'My man of God' I love you so much sir. Many more joyous returns Sir
Happy birthday your Excellency Sir. We love you dearly #ceonitshazone
I knew Team sparkle was gonna win Celebrity master chef 💃💃💃💃💃💃 #teamsparkle
Winner is Team Sparkle!!!! #celebritychef2018