CE Lagos Zone 2: NIGHT OF BLISS SPECIAL LAGOS; on KingsChat Web
NIGHT OF BLISS SPECIAL LAGOS; HAPPENING TODAY!!!!!!!!!!!!!!!! GLORY!!!!!!!!!!!!!!!!!! 📣📣📣📣 PRAYER TIMES: 5AM, 12.15PM AND 6PM 💥 PRAYER POINTS: 🙏WE ARE PRAYING FOR OUR NIGHT OF BLISS SPECIAL LAGOS HOLDING TODAY!!!! 🙏Thank God for the planning and organization put in place for the success of this program today. Declare that all that is required for excellent delivery in the course of the program is available by the power of the Holy Ghost and we declare that this program is noised across our catchment and beyond, and it becomes a major reference point for all. Colossians 1:10, Job 5:8-9 (AMP) 🙏Pray concerning the impact of this program in the lives of all participants from around the world; declare that there will be an outpouring and overflow of God's Spirit upon all and the glory of God's presence will be manifested in all the ministrations. Thank God for the miracles, healings, restoration and testimonies that will take place in the lives of all participants from all around the world. Zechariah 10:1 #CELAGOSZONE2 #NOBSL2020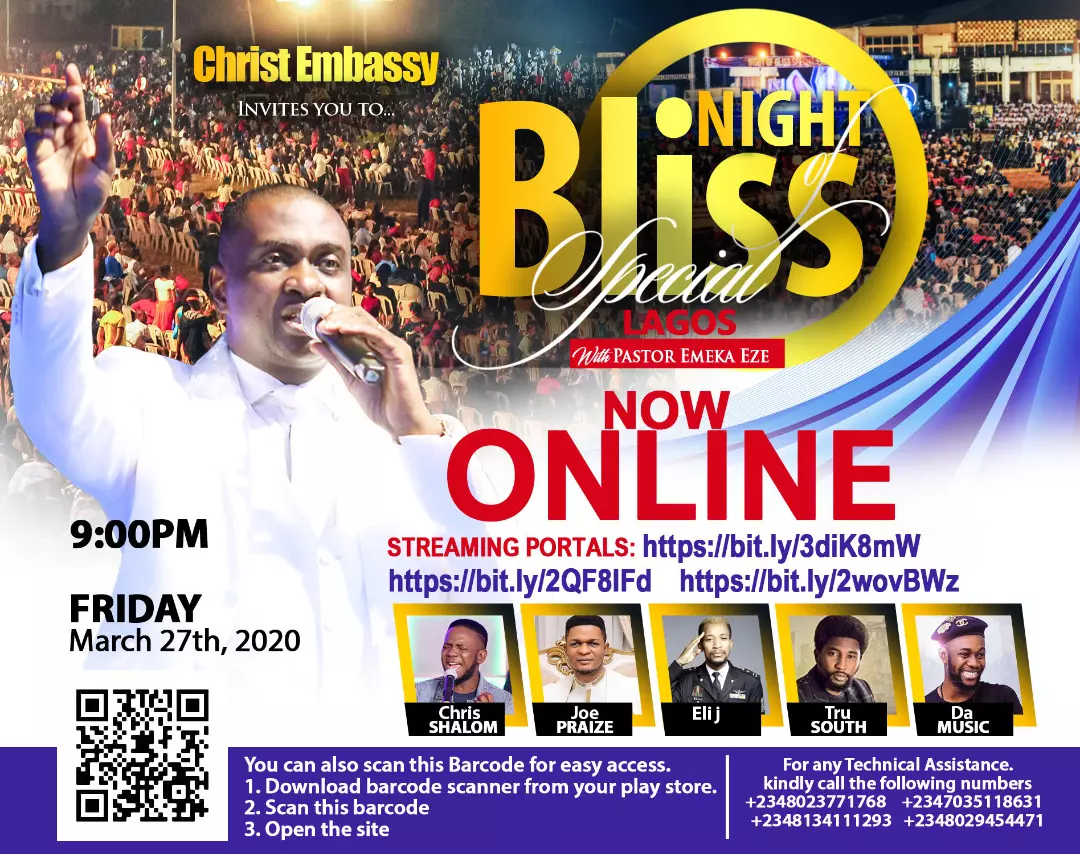 I'm ready.... #CEOWERRI #SEREGION
I am Ready to pray with Pastor Chris and Pastor Benny.
Tremendous POWER available....
Am ready to pray with our very dear MOG pastor Chris Oyakhilome and pastor Benny Hinn tomorrow the 27th of march, what a day; COVID-19 is dead.🙏🙏🙏
Praying for ALL men, for kings and those in authority. Circumstances and decisions will change......
REON Ministers are READY!!! Pastor Esther Alphonsus from Nigeria is READY!! 💃💃 #reon2020 #globaldayofprayer #pastorchrisandpastorbenny #pastorchrislive "#nigeria