Pastor Abby: Happy Birthday Esteemed Pastor Lawrence on KingsChat Web
Happy Birthday Esteemed Pastor Lawrence Sir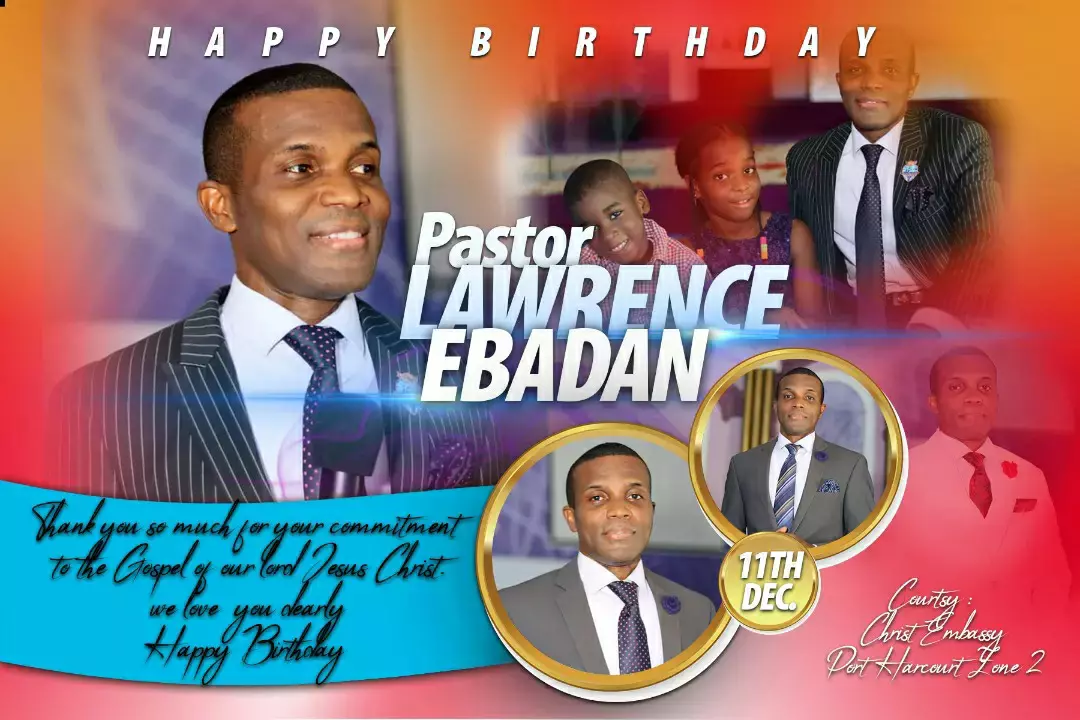 Allen
commented:
Happy Birthday Pastor Sir!!! Thanks so much for impacting my life with the Gospel! Your humility, dedication and passion for Christ always stands you out Sir I love U dearly Sir
Pst. Billy Life Is Easy!
commented:
I celebrate you my dear Friend and Brother. Grace and Ability are multiplied unto you for tremendous Growth in Ministry and your personal life.
Happy Birthday Excellent Pastor Lawrence Sir. Thank you for all you do Sir. We Love & celebrate you. You area gift to us all. #Cephzone2
#monthofblessingsinthanksgiving #countingmyblessings #givingthankstothelord #CeaccraGhanaZone #CeAvenor
#monthofblessingsinthanksgiving #countingmyblessings #givingthankstothelord #CeaccraGhanaZone #CeAvenor
#monthofblessingsinthanksgiving #countingmyblessings #givingthankstothelord #CeaccraGhanaZone #CeAvenor
#monthofblessingsinthanksgiving #countingmyblessings #givingthankstothelord #CeaccraGhanaZone #CeAvenor
#monthofblessingsinthanksgiving #countingmyblessings #givingthankstothelord #CeaccraGhanaZone #CeAvenor
LoveWorld Schools give thanks to God for a Superlative 2019 at the All Praise, Worship and Thanksgiving Assembly. #LoveWorldSchoolrocks #Thanksgiving
#monthofblessingsinthanksgiving #countingmyblessings #givingthankstothelord #CeaccraGhanaZone #CeObuasiMawuli
#monthofblessingsinthanksgiving #countingmyblessings #givingthankstothelord #CeaccraGhanaZone #CeAvenor
#monthofblessingsinthanksgiving #countingmyblessings #givingthankstothelord #CeaccraGhanaZone #CeAvenor