nonso nzeukwu: Gloryyyyyyy! It's the final day on KingsChat Web
Gloryyyyyyy! It's the final day of wordfest2020 and the message is sound code and spirit part 1. It's been a season of faith,glory, peace, prosperity and grace hallelujah! I HAVE MOVED TO GREATER AND HIGHER LEVEL IN EVERYTHING. #Wordfest #wordfest2020 #wordatwork #ce GOMBE #ncz1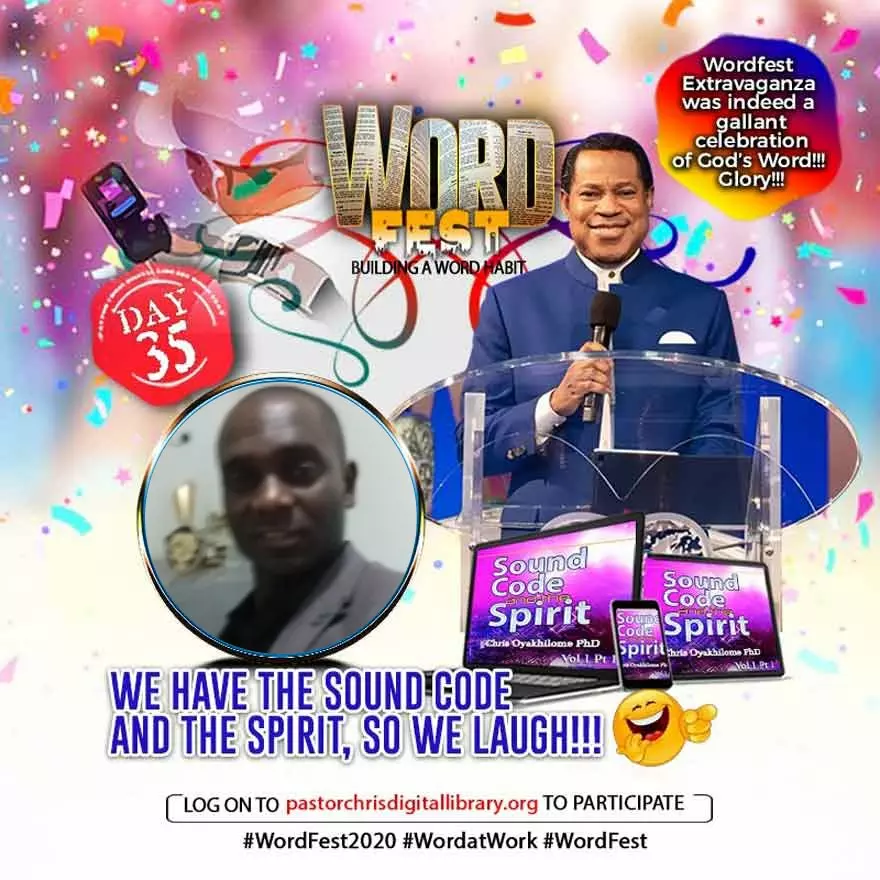 Jacqueline sara
commented:
It's a year of perfection , I have a business proposition for you ! If you are interested just give it a shot by sending me a dm 🤝
The word of God can change anything #blwzonec #blwzoneconline #blwcampusministryrocks
Happy Birthday to an exceptional and relevant helper of the war; passionate music minister and esteemed member of the Rap Nation UK. Thank you for your inspiring life of service. We love you dearly!
Watching from Cyprus, Sunday service with the Esteemed CMD. #blwzonec #blwzoneconline #blwcampusministryrocks
The word of God on your lips is God talking #blwzonec #blwzoneconline #blwcampusministryrocks
The Word of God is spirit and life. #Blwzoneconline #Blwzonec #Blwcampusministryrocks
The word of God can upgrade you #blwzonec #blwzoneconline #blwcampusministryrocks
The Word of God is the only book for success. It is God's mirror for you and as you look into it, you're transfigured. #Blwzoneconline #Blwzonec #Blwcampusministryrocks
HBD to my Love, Honey & Inestimable Jewel. Thks for loving me unconditionally& for continually guiding me unto perfection. Its a great new year of bliss. God has brought u to a large place, Deut 28:11-12. Continue to enjoy His unending beauty,glory,grace&favour. 'Luv u endless🥰
C'EST LE JOUR 12 DE SUPERBES PAROLES AVEC CSO💃💃💃 "Tu ordonneras aussi une chose, et elle sera établie pour toi; et la lumière brillera sur tes voies." Job 22: 28- LSG Salut les enfants, nous avons fait d'énormes progrès depuis le premier jour jusqu'à aujourd'hui; êtes-vous prêt pour le jour 12? Allons-y! La confession d'aujourd'hui👇 Dieu m'entend et me répond à chaque fois que je prie; donc rien n'est impossible avec moi! Je peux tout changer grâce à mes prières. J'ai l'audace de faire mes demandes. J'ai l'audace de déclarer la Parole dans la prière; et j'obtiens des résultats à chaque fois que je prie🙏 Gloire à Dieu! Pour rattraper votre retard sur les confessions prises du jour 1 au 11, veuillez visiter: 👇 www.loveworldaudiovisuals.org Ou suivez-nous @lwav sur Kingschat. #Superwords #SuperwordswithCSO #FPKvol1 #monthofopening #theyearofperfection
The glory is in the word! #CELZ5 #CELZ5SUNDAYSERVICE #CEAJIWEROCKS