Celebrating our #BacktoSchool Heroic Gem! We say "THANK YOU" to our dear Elsie Olayemi for hitting Topaz milestone in your fundraising campaign to send 10,000 indigent children Back to school. We are all cheering you on as you hit your set goal #EveryChildisyourChild #EndChildpovertynow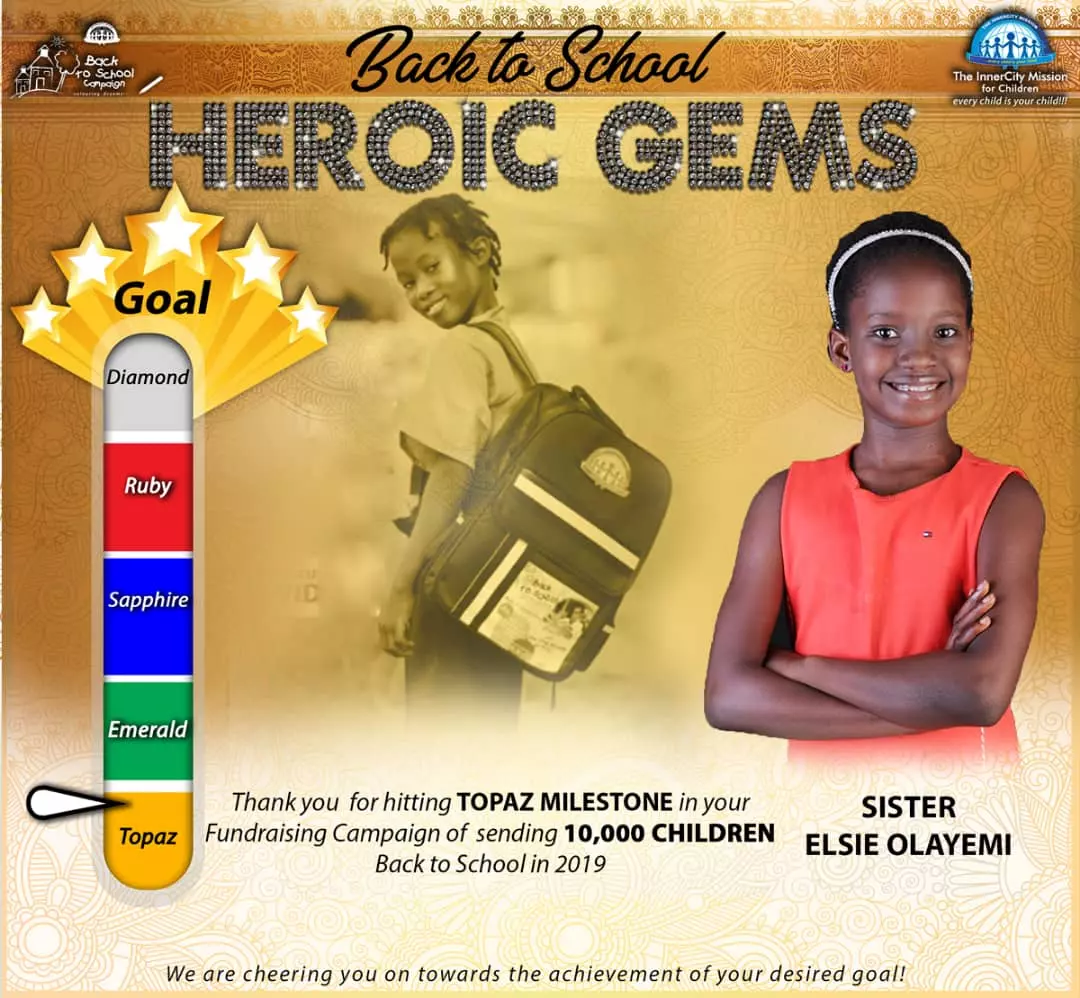 Phyllis TV
commented:
⚠️⚠️IS CHRISTIANITY A DISTRACTION FOR YOUTH ? PART 2 OF THE DISCUSSION ON PHYLLIS TV/YOUTUBE ! LET'S DISCUSS !!! CLICK ON LINK BELOW ⬇️⬇️⬇️ https://youtu.be/Lo6DqqhfN1c #LETSDISCCUSS #PHYLLISTV #churchservice #youngadultministry #sundaygospel #PRAYINGNOW #spiritfilled #anightofblessings
Happy birthday dear sis Tina, thank you so much for the joy and spark you have brought in your home ...God has greatly favoured you and it's a new level and season for you in every way . We love you
Awesome meeting at Iguobazuwa with my esteemed zonal Pastor. #cemidwwstzone #cewarrisouth #cemarinequarters #NOBI
Happy New Month of Ministering to you all... Am a minister of God's words, full of his love, glory and grace. The excellency of the spirit is seen in me.... #amaminister #love #grace #favour #peace #ministeringwords
Still celebrating an exceptional teacher and global influencer; Rev(Dr.)Chris Oyakhilome Dsc. DD. We love you Sir! You can send in a video of you celebrating the greatest life coach ever, using the hashtag #pastorchrisismyteacher ...and we will play it LIVE on Loveworld Plus!
Happy Birthday dearest sister Pearle you are indeed a burning and a shining light, thank you for all you do in our great nation and in Calmc PFCC, of your increase there shall be no end. Luv and appreciate u ❤
GLORY!!!!!! WELCOME TO THE MONTH OF MINISTRY Indeed we have the mandate to carry out our priestly ministry to the world around us. As we do this, we extend God's arm of protection to the world around us.. Hallelujah!!! #Cephzone2 #MonthofMinistry #October