USA REGION ONE: 🎉🇺🇸Happy Birthday, Dear Esteemed Pastor on KingsChat Web
🎉🇺🇸Happy Birthday, Dear Esteemed Pastor Leafe Amosa, Group Pastor, Pacific Group & Pastor of CE Hawaii. 🇺🇸🎉 We celebrate your passionate dedication to the gospel of our lord Jesus, to the message, and to the vision of our great ministry. We celebrate your heart for soul winning, your ardent followership of the vision, your liquid love for the brethren, and your inspiring partnership in the gospel. Have a perfect year. We love you dearly! #USAREGION1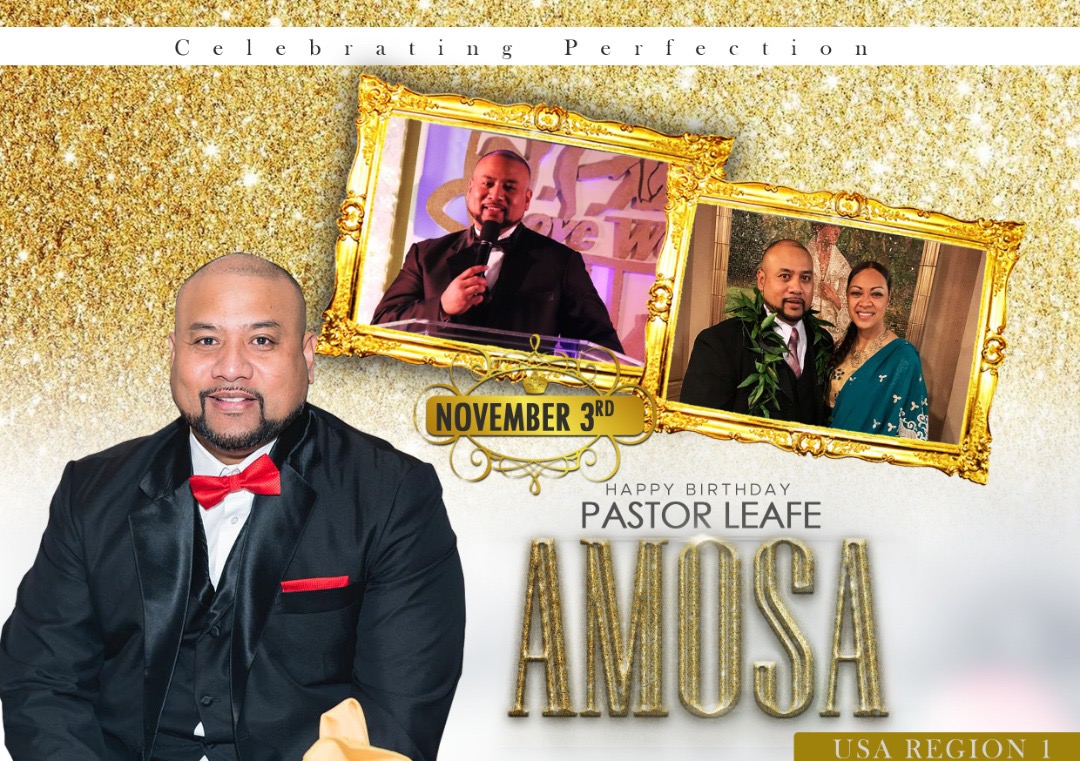 In the Ladies Advance ,"breaking the limits",CELZ5, CE IKOYI group chapter,with esteemed pst.Debola Odimayo,a first timer,went into labour in the program,she was rushed to the clinic and immediately was delivered of this baby boy!!! #ladiesadvancenetwork #celz5 #ceikoyi
#healingtotthenations #hscyberchuch.. videofthe week
Dearest, pastor you've been a blessing to the ministry. You demonstrate what Jesus had done on earth. Thanks for all the support we can get from you and all your sacrifice. Wish you Happiest birthday!🎂🎂🎂🎂🎺
#healingtotthenations.. #hscyberchuch.. videof the week.. #inspiringtestimonies..
Ladies Advance Network,CELZ5,CE IKOYI GROUP chapter, " BREAKING THE LIMITS", was a time of advancing in business,health and well being and in the knowledge of the word of God for personal growth. #LADIESADVANCENETWORK #BREAKINGTHELIMITS #CELZ5 #CEIKOYIGRPCHAPTER
I'm so blessed to be part of a Band of anointed music ministers, which the Lord is raising in this last days for His glory. We had our first video shoots today for some of the songs we've produced, and the Holy Spirit moved mightily. Special thanks to my Creative Director. #GEMS
#healingtotthenations.. #hscyberchurch.. videoftheweek.. #inspiringtestimonies...