Pst Akin Oketunji: The Sound Code and The on KingsChat Web
The Sound Code and The Spirit. The perfect combination to produce all I desire. Thank you Father for making me a creator like You. #WordFest2020 #WordFestExtravaganza #WordarWork #ewcaz4 #cameroon #cedouala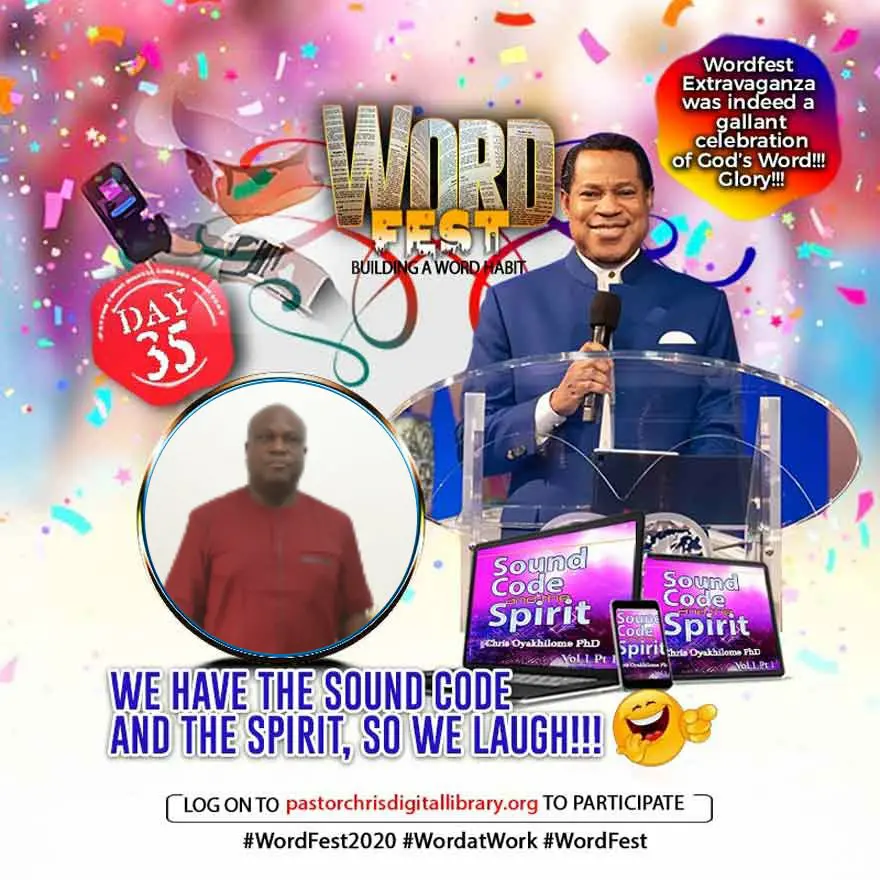 Jacqueline sara
commented:
Your page is lovely , I have a business proposition for you ! If you are interested just give it a shot by sending me a dm 🤝
I am the image of God💫God is love❤. "He that loveth not knoweth not God; For God is love" 1 John 4:8 #wordfest #wordfest2020 #wordatwork #cebasildon
Global children outreach #ukzone1
CHRIST EMBASSY LAGOS ZONE 1 COMMENCES DISTRIBUTION OF EMERGENCY RELIEF AID FOR PASTORS AND MINISTERS IN DIRE NEED - Phase 1 Asese Centre Beneficiary Pastors and Ministers express their gratitude to our Man of God, Rev Dr Chris Oyakhilome, as Christ Embassy Lagos Zone 1 commences distribution of the Emergency Relief Aid at designated centres, courtesy of the Chris Oyakhilome Foundation International, in keeping with the instruction of our Man of God. This relief project is indeed not only bringing succour to the ministers in dire need but is also overflowing in many expressions of thanks to God and we are immensely grateful to our Man of God for this opportunity. #celz1rocks #COFI
Finale day of our #wordfest2020 season 1!. Let's celebrate! #wordfest #wordatwork #ukzone2 #loveworldwellingborough @xcellentspirit
Through the Spirit of God, I release the right sound code #wordfest2020 #wordatwork #ewcz4 #cebafoussam
كـل ما ضاق خاطرك ، ضمني حيل لاتشكي للناس همك ! ةو انا حي .
If Not For The Cell, I don't know Where The Church, Would Have been, this Period 🙌 #UKZone2 #CellMinistryDay #lwcentralchurch
#WORDFEST2020 DAY 35 💃💃💃 It's the final Day of our wordfest Journey (SESSION 1) 🥁🥁🥁🥁 🚨🚨🚨 Today's Message SOUND CODE AND THE WORD is 🔥🔥🔥 Click here to participate in the PCDL Word Fest - https://pastorchrisdigitallibrary.org/wordfest/cesez2 #THANKYOUPASTORCHRIS #WORDATWORK #SEZ2